Why Arsenal boss Arsene Wenger is the leader with the morals to save fetid Fifa
Arsène Wenger has the intellect to govern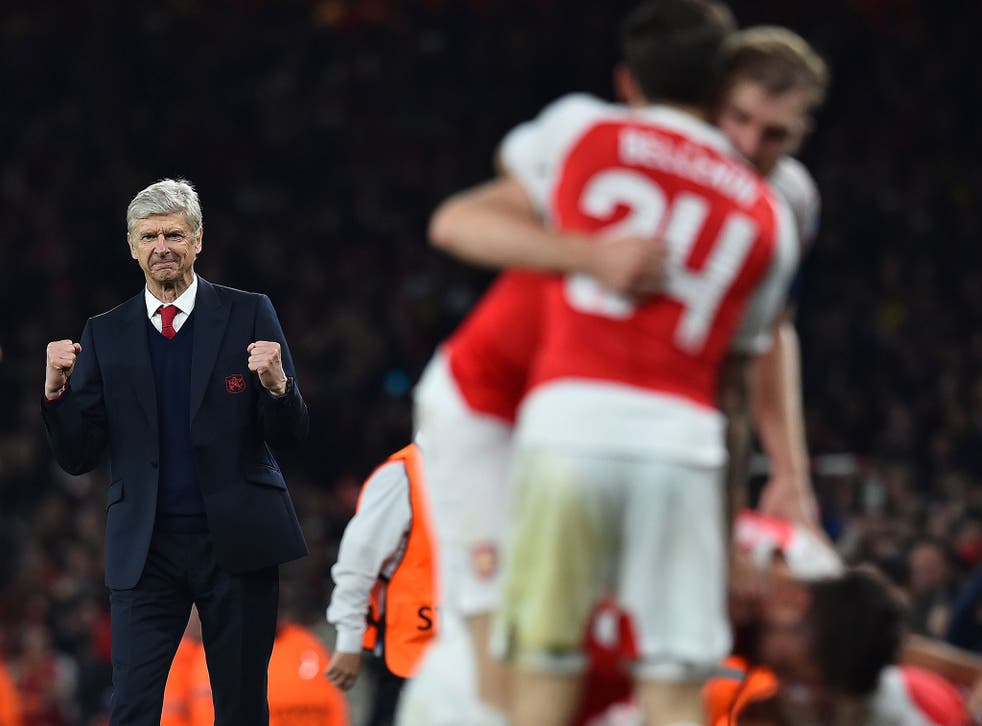 It was not so much a question of if as when Franz Beckenbauer would be identified as another of those drawn into the mire engulfing an organisation which, if this ever reaches an end, will need a new name and a new identity, never mind a new start.
Slowly, incrementally, the Fifa cesspit is sullying the reputations of those who had seemed untouchable and unimpeachable – gods – when they wore a football shirt. First, Michel Platini, the man who was happy to be paid £1.35m nine years late and has been happy to proffer no documentation which creates clarity as to why. And then, Beckenbauer.
The unravelling of what the German once stood for began last summer, when he refused to offer up testimony and assistance to Fifa's then investigator-in-chief, Michael Garcia. It is always discomfiting when a witness will not speak. Yet more so when he clings so tightly to a shroud of secrecy that he is willing to suffer the ignominy of being barred from a World Cup finals for it. Such are the everyday stories of Fifa subterfuge and dissembling that it almost went unnoticed that Beckenbauer, such a totemic figure where that tournament is concerned, was persona non grata in Rio de Janeiro, Sao Paulo and all other points on that vast country's compass.
Now, three days after he was forced to reject allegations that a slush fund had been set up to buy Germany votes to host the tournament, it is confirmed that Beckenbauer is under investigation by Fifa. There was the usual obfuscation yesterday, in the organisation's refusal to provide detail of the charges he and Angel Maria Villar Llona – Uefa's acting president – face. Is there no one there amid the corporate communications apparatus to tell these people how that plays out in the real world?
But, in truth, such details do not matter so much. The general picture is of an organisation bankrupt of credibility, desperate for someone with intelligence and with no kind of link to the desperate past and present, to move in and start again. There have been painfully few with credibility willing to speak up in a way that others will hear but fewer still among that number with any inclination to take action.
So the mind wonders as to who, among those who will be heard, might act. And, though he has a job of his own, it alights at Arsène Wenger. He has articulated the need for financial probity and discipline more staunchly than Platini himself. He has been willing to court controversy to do so. He has the intellect, the reputation and the experience to govern as well as to manage. Might this be his next horizon, when Arsenal and he are done? Not if the grey men in suits have their way. Beckenbauer, like Platini, has taken the plaudits and the money and hero worship from the game and now, with infinite hubris, he leaves its reputation to the mercy of the elements, drifting on the wind.
Register for free to continue reading
Registration is a free and easy way to support our truly independent journalism
By registering, you will also enjoy limited access to Premium articles, exclusive newsletters, commenting, and virtual events with our leading journalists
Already have an account? sign in
Register for free to continue reading
Registration is a free and easy way to support our truly independent journalism
By registering, you will also enjoy limited access to Premium articles, exclusive newsletters, commenting, and virtual events with our leading journalists
Already have an account? sign in
Join our new commenting forum
Join thought-provoking conversations, follow other Independent readers and see their replies