Will HMRC investigation affect Newcastle United's Premier League promotion?
Newcastle sealed promotion to the Premier League on Monday but have been raided by HMRC officers as part of a suspected tax fraud and National Insurance fraud investigation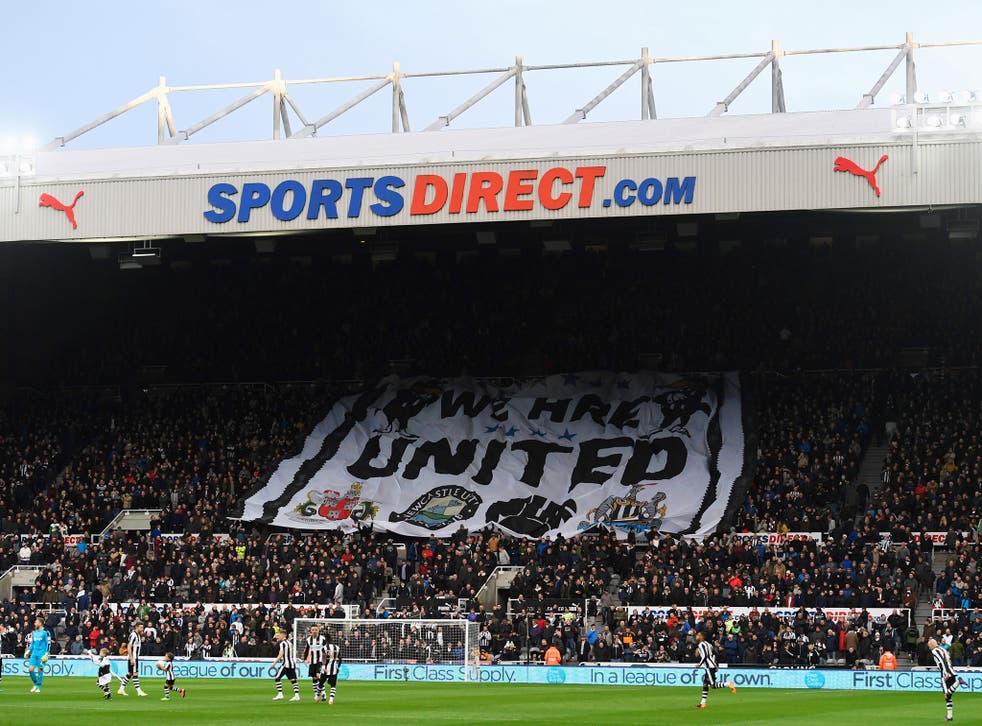 What's happened?
Newcastle United and West Ham United have been raided by HMRC as part of an investigation in their transfer dealings, with "business records, financial records, computers and mobile phones" seized by officers.
Newcastle's managing director, Lee Charnley, is one of "several men working within professional football industry" who has been arrested over "suspected income tax & National Insurance fraud". The investigation is being assisted by French authorities, who have also made several raids and arrests in France.
What next?
No charges have been made at time of writing, with HMRC confirming that the investigation is ongoing and is "unable to provide any further detail at this time".
Will this affect Newcastle's promotion?
It's unlikely, but possible. The Premier League, Football League and Football Association are yet to comment on the investigation, but any rule breach will also be investigated by the mentioned governing and organising bodies.
Having secured promotion on Monday thanks to their 4-1 victory over Preston North End, Newcastle fans will be looking forward to an immediate return to the top flight, and could yet beat Brighton and Hove Albion to the Championship title if the south coast side slip up in their final two matches.
A points deduction is unlikely to happen this season due to the time frame, but the chance of a points deduction being implemented for the start of next season – or during the 2017/18 campaign – could happen if any rule breach has been committed in bad faith, with the Premier League reserving the most serious penalty of deductions and large fines for any indiscretions that have been deliberately committed in order to gain a competitive advantage, financially or otherwise.
What does the HMRC statement say?
"HMRC has arrested several men working within the professional football industry for a suspected income tax and National Insurance fraud.
"180 HMRC officers have been deployed across the UK and France today. Investigators have searched a number of premises in the north east and south east of England and arrested the men and also seized business records, financial records, computers and mobile phones.
"The French authorities are assisting the UK investigation, have made arrests and several locations have been searched in France.
"This criminal investigation sends a clear message that, whoever you are, if you commit tax fraud you can expect to face the consequences. As this is an ongoing investigation HMRC is unable to provide any further detail at this time."
HMRC added that the "arrests relate to £5m of suspected income tax and national insurance fraud".
What have the clubs said?
West Ham have confirmed that they are assisting HMRC with their investigation. A statement on Wednesday morning read: "The Club is cooperating fully with HMRC to assist their enquiries. No further comment will be made at this time."
Newcastle are yet to respond to requests for comment.
Register for free to continue reading
Registration is a free and easy way to support our truly independent journalism
By registering, you will also enjoy limited access to Premium articles, exclusive newsletters, commenting, and virtual events with our leading journalists
Already have an account? sign in
Register for free to continue reading
Registration is a free and easy way to support our truly independent journalism
By registering, you will also enjoy limited access to Premium articles, exclusive newsletters, commenting, and virtual events with our leading journalists
Already have an account? sign in
Join our new commenting forum
Join thought-provoking conversations, follow other Independent readers and see their replies