Schalke remove Gazprom logo from team shirts after Russia's invasion of Ukraine
The move will increase pressure on Uefa to cut ties with Gazprom too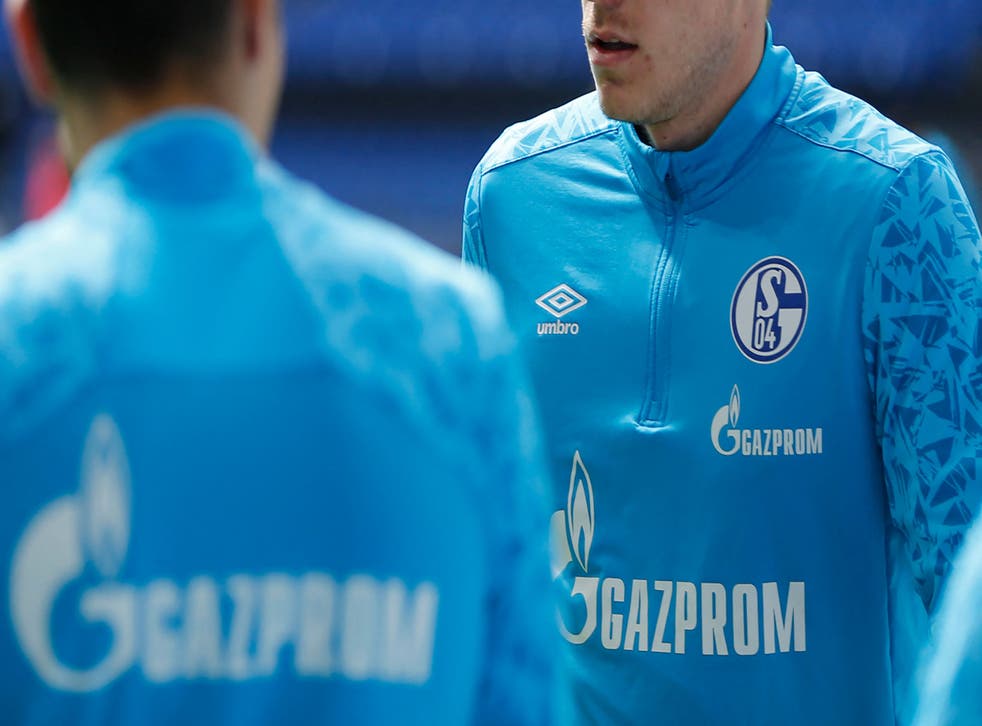 Schalke have removed the Gazprom logo from their team shirts after Russia's invasion of Ukraine. The 2 Bundesliga club have been sponsored by the energy giant, which is majority-owned by the Russian state, since 2007, but will replace the logo with "Schalke 04".
On Wednesday, the club expressed its concerns over the escalating crisis in Ukraine. "Schalke will monitor further developments, evaluate them and make a strong appeal for peace to protect those affected by the crisis," Schalke initially said, adding: "Those responsible for the club are in constant dialogue with the long-standing main sponsor ... without question the club is committed to peace and peaceful coexistence."
Russia began bombing infrastructure targets overnight at the order of president Vladimir Putin and moved a raft of tanks and military personnel into Ukraine.
On Thursday, Schalke tweeted: "Following recent developments, FC Schalke 04 have decided to remove the logo of main sponsor GAZPROM from the club's shirts," the German club said in a statement. "It will be replaced by lettering reading 'Schalke 04' instead."
The move will increase pressure on Uefa to cut ties with Gazprom too. The governing body of the European game has enjoyed a lucrative relationship with Gazprom, which has sponsored its blue-riband Champions League competition, but released a statement on Thursday condemning the invasion.
It said: "Uefa shares the international community's significant concern for the security situation developing in Europe and strongly condemns the ongoing Russian military invasion of Ukraine."
Uefa has already stripped St Petersburg of the right to host the Champions League final in May, and has convened a meeting for Friday to determine a new host.
Register for free to continue reading
Registration is a free and easy way to support our truly independent journalism
By registering, you will also enjoy limited access to Premium articles, exclusive newsletters, commenting, and virtual events with our leading journalists
Already have an account? sign in
Register for free to continue reading
Registration is a free and easy way to support our truly independent journalism
By registering, you will also enjoy limited access to Premium articles, exclusive newsletters, commenting, and virtual events with our leading journalists
Already have an account? sign in
Join our new commenting forum
Join thought-provoking conversations, follow other Independent readers and see their replies