Scottish Football Writers' Association issues apology after 'sexist and racist jokes' made at awards dinner
It was claimed that several guests at the dinner walked out on the evening after hearing the jokes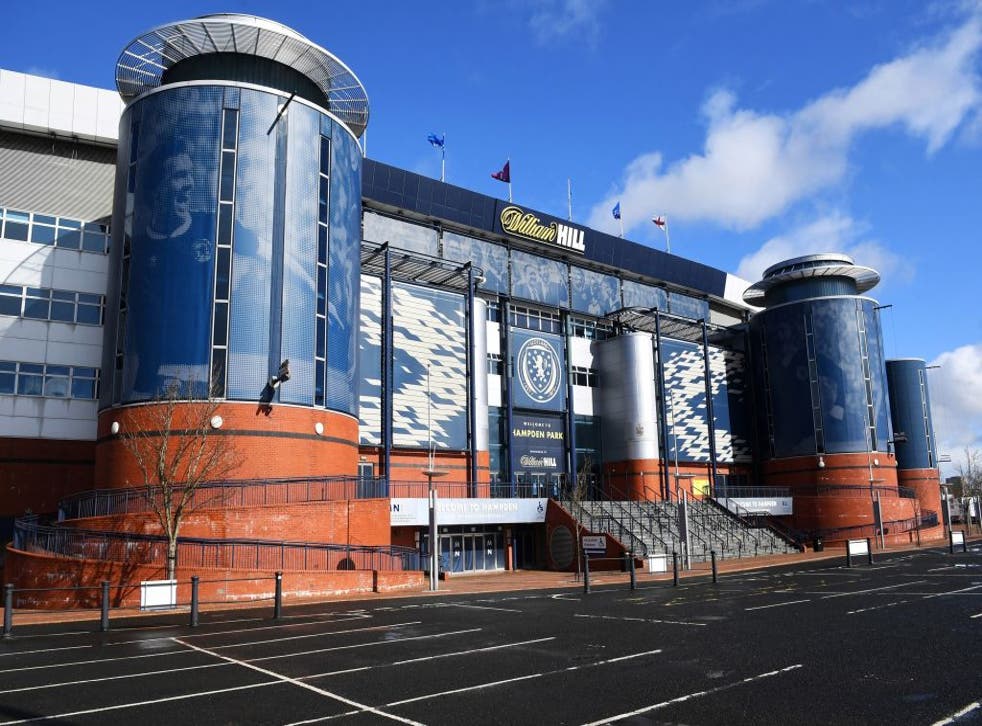 The Scottish Football Writers' Association has issued an apology and said it will review the format of its annual awards night after "sexist, racist and homophobic remarks" were made during an after-dinner speech on Sunday.
The sports broadcaster Eilidh Barbour, who works as a presenter for both BBC Sport and Sky Sports, said in a post on Twitter that she had "never felt so unwelcome in the industry" after attending the event and hearing the speech - which sparked a walk out from two of the tables in the room.
Barbour's post was shared by the co-chair of the organisation Women in Journalism Scotland, Gabriella Bennett, who said she had also been at the awards dinner and was present when "sexist and racist jokes" were made by a "keynote speaker".
Bennett would later tell BBC Radio Scotland that her table, as well as Barbour's, left the room after five minutes of what was a 20-minute speech. "I really enjoy it as an event, but there are always off-colour jokes made by the speakers … sexist or misogynistic," Bennett said. "But last night's speech was really next-level."
It was claimed by Bennett that the speech had been greeted with laughter in the room. "There were loads of people laughing at these jokes. We were two tables in an enormous room and lots of people found it really funny, so there's lots of work that we still need to do in really changing people's minds about what's acceptable.
"I'm no longer shocked or surprised by these kind of offensive remarks masquerading as banter but I am sickened, by normalising this kind of thing, by minimising these kind of remarks. It's incredibly insidious. It's really damaging for women trying to be respected. It allows men to speak to women in a certain way in a professional situation."
A joint statement from Women in Football and Kick It Out, which campaigns for equality in football, said it had been made aware of "sexist, racist and homophobic remarks" at the evening.
"We expect better and we demand better," the statement continued. "The fact we have been made aware by those in attendance that they felt unwelcome in an industry they work in is unacceptable, and we stand with them.
"We acknowledge the apology issued by the Scottish Football Writers' Association and look forward to their promised review of future events. In the meantime we will be reaching out to understand the full details and offer out support to those affected."
There was no suggestion of who had made the jokes or what had been said, but the Scottish Football Writers' Association released a statement on Monday apologising to "anyone offended or upset by material from one of our after-dinner speakers" at the awards dinner.
"We have agreed unanimously that this will act as a catalyst to review and improve the format of future events to make it an enjoyable and inspirational event for all," the group added.
After sharing Barbour's tweet, the Women in Journalism Scotland account posted: "Solidarity with Eilidh and all those working towards long overdue change in our industry. #callitout."
Register for free to continue reading
Registration is a free and easy way to support our truly independent journalism
By registering, you will also enjoy limited access to Premium articles, exclusive newsletters, commenting, and virtual events with our leading journalists
Already have an account? sign in
Register for free to continue reading
Registration is a free and easy way to support our truly independent journalism
By registering, you will also enjoy limited access to Premium articles, exclusive newsletters, commenting, and virtual events with our leading journalists
Already have an account? sign in
Join our new commenting forum
Join thought-provoking conversations, follow other Independent readers and see their replies