FA to build Wembley statue of England's Lionesses after World Cup and Euros heroics
The FA has plans for a statue of the Lionesses around Wembley after their success at Euro 2022 and in the 2023 Women's World Cup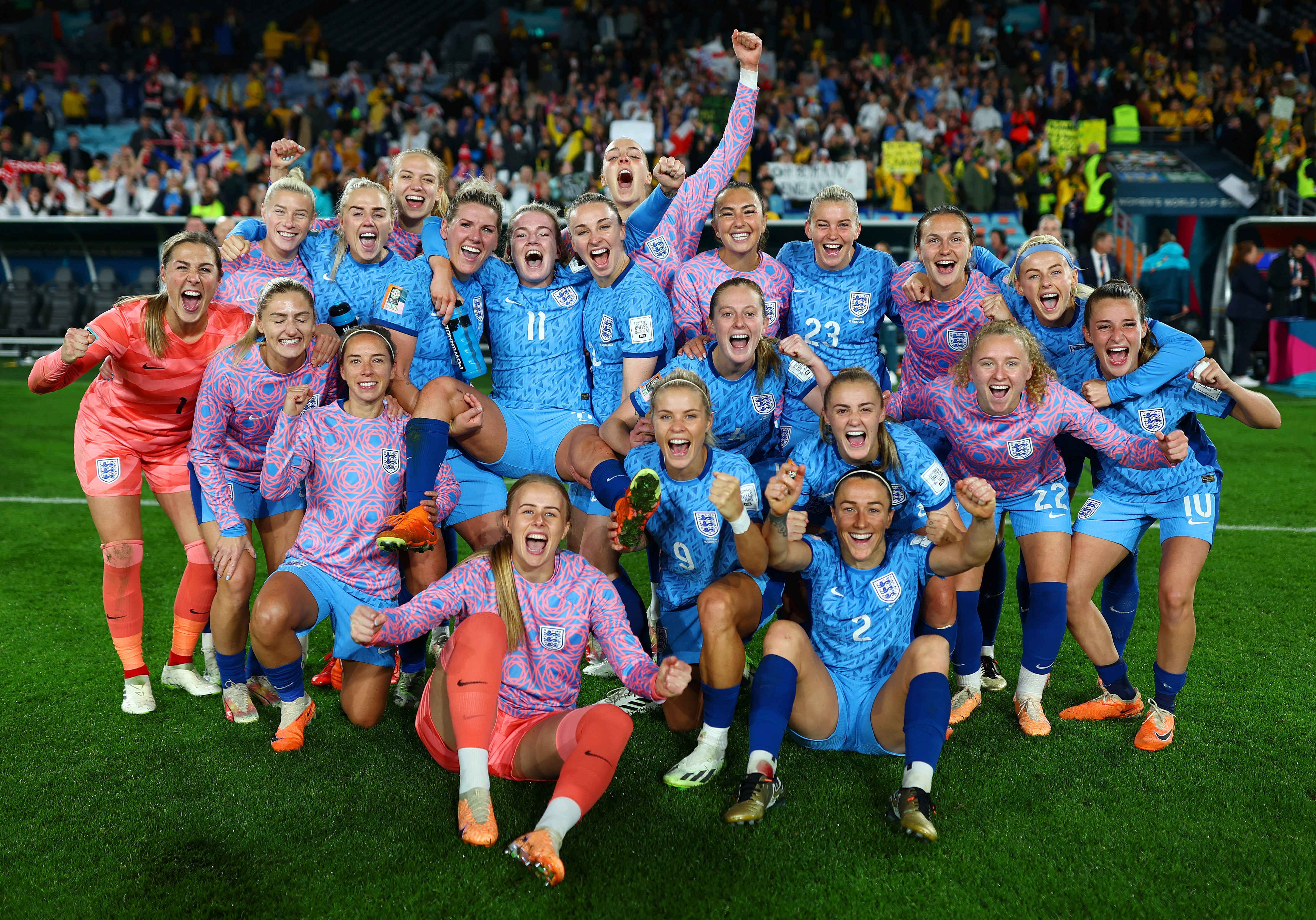 The Football Association has revealed that a plan is already in place following Euro 2022 for a statue of the England team close to Wembley Stadium.
If England beat a fine Spanish side at Stadium Australia in Sunday's World Cup final, any statue might have to feature two trophies, given their European triumph last summer. FA CEO Mark Bullingham revealed that the governing body was already in discussions about the design, as it would sit in the footprint of Wembley Stadium.
"In terms of statues, it's something we are looking at post-Euros. We've made progress on that, and it would be right to have something to commemorate that success outside Wembley. It would be the whole team.
"Our starting point was more for plans around a collective, but we'll see what design ideas come up. And you can imagine the iconic images that came out of the Euros. There's some brilliant things which could be produced. Our starting point is that it's a brilliant team.
"We've made progress with the discussions, but I don't think we can announce any more than that yet. You have to go through various permissions – we've gone through that. The next stage is working on the design. I don't know the timescale because it's not in our hands, it's obviously related to Brent Council. I'm not sure I can give you an answer on that."
Bullingham meanwhile said talks still had to take place about the bonuses the players will receive – something their success in Australia has already changed – but claimed that the initial delay was down to Fifa announcing new prize money stipulations just before they travelled. "We're sorting it after the tournament. I think they have a very strong case before, a very strong case after, but the reality is, there's a discussion to be had. There wasn't a lot of time before the tournament; Fifa announced the prize money very late, and a completely different model that led to a different type of discussion, so it just means there wasn't a lot of time. It's more time being an issue rather than anything else.
"It wasn't an issue on bargaining position, it was more an issue on time and working through this new model, so I think we'll get to a good resolution.
"Bonuses is always a percentage of prize money, that's always the model. I think there are lots of discussions to be had with them, but we've invested heavily in them and the women's game, and we want that to continue growing. We've got the opportunity to have some really interesting discussions after the tournament."
Sources close to the squad would insist that those discussions still have some way to go, as the FA has not moved on its position of having a bonus structure on top of Fifa prize money. The players also feel there was still plenty of time, as illustrated by the way in which senior FA figures did not get involved "until the last minute". There have been no further discussions during the World Cup, as all have wanted to focus on trying to win the tournament.
Join our commenting forum
Join thought-provoking conversations, follow other Independent readers and see their replies