Tottenham vs Borussia Dortmund: Spurs 'stronger' under Pochettino and up for Europa challenge
Manager Mauricio praises his young charges for competing at new level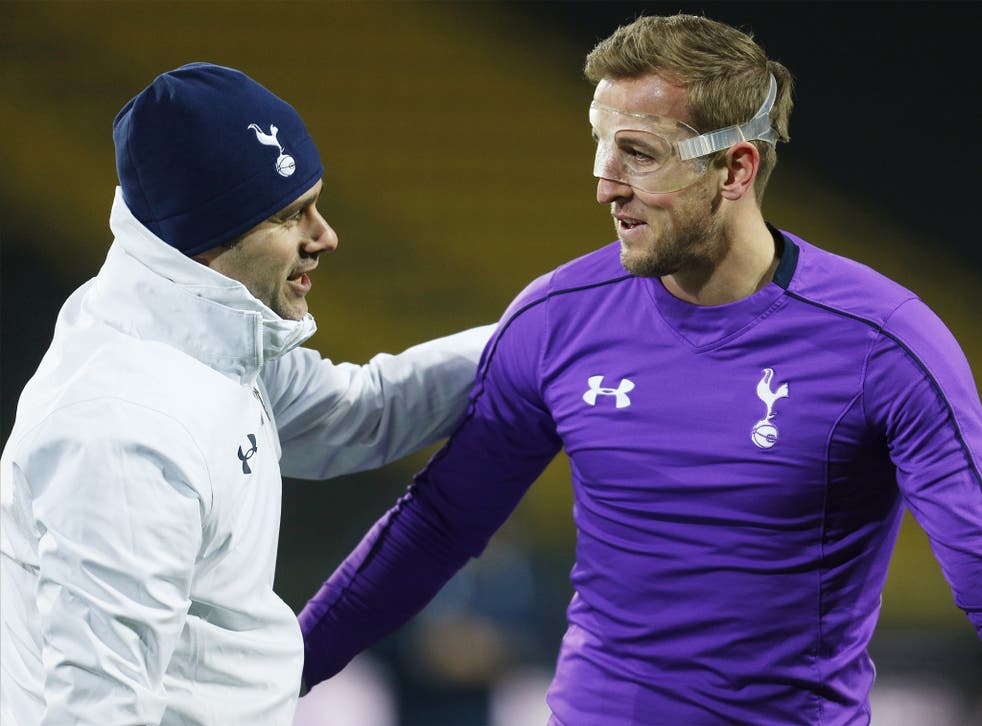 Mauricio Pochettino believes Tottenham Hotspur have reached a new level under his management as they prepare to face one of their toughest tests of the campaign.
For Pochettino's 100th competitive game in charge, Tottenham face Borussia Dortmund as they attempt to make progress towards the last eight of the Europa League, while also trying to forget the frustration of failing to beat Arsenal in the Premier League last Saturday.
Spurs could have climbed to the top of the table – at least for a few hours – had they held on to their 2-1 lead against the Gunners, who were down to 10 men. But according to Pochettino, their downbeat post-match mood was a sign of progress.
"We are stronger than before," said Pochettino. "I am happy with the way we have developed our mentality in 21 months [since the Argentine joined]. We are showing a good mentality.
"It is a good thing to be disappointed. A few years ago, Arsenal were on a different level and a draw in a big derby was a good result. But we have changed our mentality. We have shown we can compete at this level against Arsenal, a team who have always been in the Champions League in recent years and who invest more money than us.
"The players are excited to play against Dortmund but it's not a key game to change our level. From the beginning of the season our objective was to grow up and through the whole of the season we've done that. We are very happy with the way that we have developed and now we need to improve."
Dortmund have been beaten just once in 19 home matches this season, a 1-0 loss to the Greek club PAOK Salonika in the group stage of this competition, when they had already qualified for the next round. They have scored 61 times in front of their own supporters.
Against a fearsome attacking side, Tottenham have absences in defence and midfield. Dele Alli misses the game through suspension, while Eric Dier has been rested and Danny Rose has a calf problem. None of the three has travelled to Germany.
In the past, Pochettino has been reluctant to admit to rotating his squad but his words suggested that there would be significant changes to his starting XI at the Signal Iduna Park.
He explained: "It is difficult to play every game with the same team and the important thing is to have a bigger squad. The Europa League and the Premier League are our only priorities. This is a period when it is tough for the players and you need to rotate. We need to refresh the team.
"This is a key moment because the last few months are decisive. We are in a good position and after 42 competitive matches this season, we can learn about the players, their mentality, how we compete when we are fresh and tired.
"Belief is the most important thing. We can always improve the team, but we need time for this. It is a good challenge against one of the best teams in Europe."
Register for free to continue reading
Registration is a free and easy way to support our truly independent journalism
By registering, you will also enjoy limited access to Premium articles, exclusive newsletters, commenting, and virtual events with our leading journalists
Already have an account? sign in
Register for free to continue reading
Registration is a free and easy way to support our truly independent journalism
By registering, you will also enjoy limited access to Premium articles, exclusive newsletters, commenting, and virtual events with our leading journalists
Already have an account? sign in
Join our new commenting forum
Join thought-provoking conversations, follow other Independent readers and see their replies