Arsene Wenger reveals new head of recruitment Sven Mislintat was behind Konstantinos Mavropanos signing
Mislintat is one of 10 new backroom appointments since June - with a director of football starting on 1 February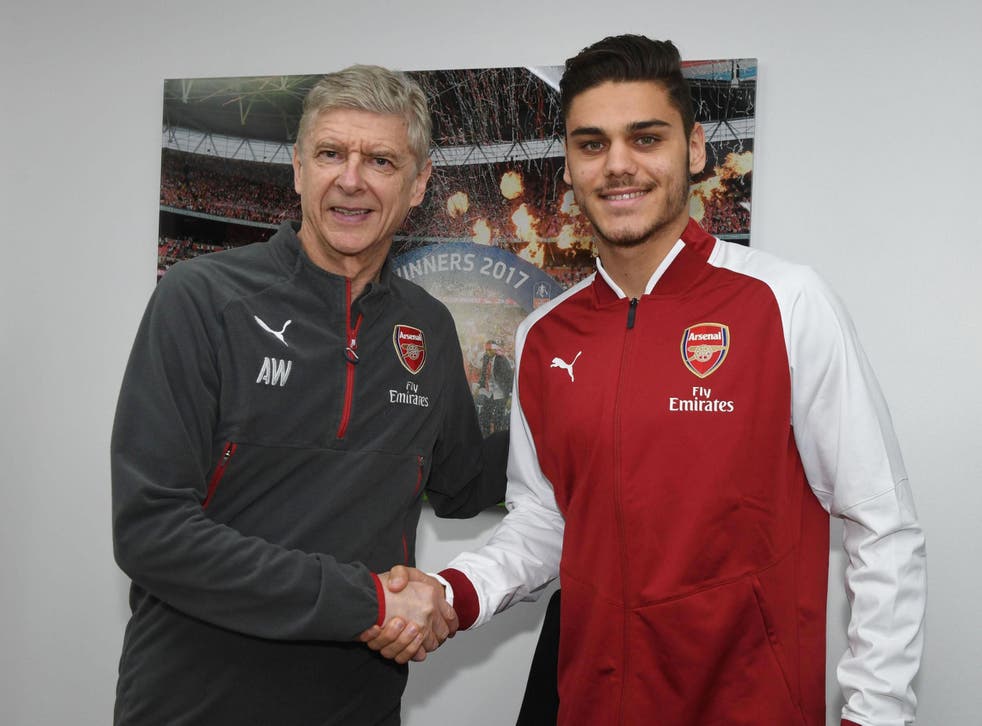 Arsene Wenger has revealed Konstantinos Mavropanos was the first Arsenal signing done on the basis of new head of recruitment Sven Mislintat's advice, as the manager spoke of how the club are currently adapting to a new structure and the need to find a "new balance".
There have been 10 backroom appointments at the club since June, with Mislintat the most high profile, and former Barcelona official Raul Sanllehi set to start as director of football on 1 February.
Asked whether Mislintat had identified Mavropanos, Wenger said: "yes".
Transfers: Players that are out of contract in 2018

Show all 43
"We talk," Wenger said on their new relationship. "We know the players. We know. It's not that we discover, we know every single player in Europe before Sven arrived. Sometimes, in a little club in Germany, he might know somebody we might ignore."
Wenger said the situation is slightly "unusual" at the moment as the new appointments adapt to Arsenal's different environment.
"He [Raul] starts only on the 1 February," Wenger added. "Look, it is important to find a new balance.
"For them, it's more difficult than for me, because they have to adapt to a new environment, they discover suddenly a different structure and overall that is… at the moment it's a bit new and unusual because it's an important period but we are not used to work together."
Asked how they build that relationship and trust, Wenger said: "Well, by communicating, and that's why I said I have no time to take care of my charge because I've meetings with them, to talk about how we can make it all work because, for them, Sven, it's important to know all the scouts.
"We have a big scouting system so he has to meet everybody and to explain how it works, that's why it's very time-consuming at the moment."
Join our new commenting forum
Join thought-provoking conversations, follow other Independent readers and see their replies