Chelsea confident of Robinho deal as Scolari trims squad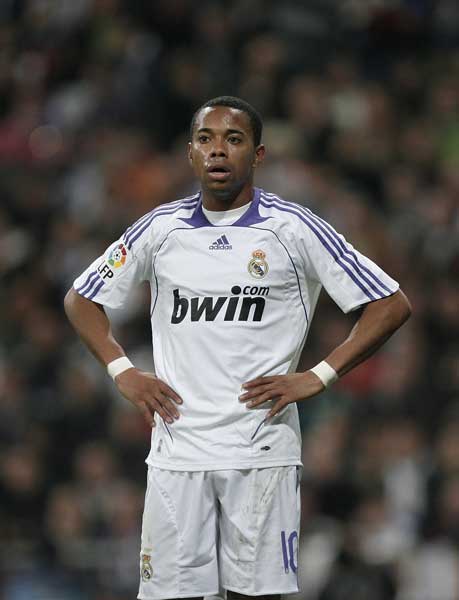 Wayne Bridge has signed a new four-year deal at Chelsea with the club, which, significantly, is steadfastly denying there are any plans to offer striker Didier Drogba an improved contract, increasingly confident that Robinho may eventually join him at Stamford Bridge.
Chelsea are bemused at claims that they will offer as much as £48m for Robinho – they are willing to pay around half that – but they are aware that the Brazilian and his agent, Wagner Ribeiro, may be attempting to use them to negotiate a better deal from Real Madrid.
At the same time Chelsea are bracing themselves for Claude Makelele informing them that he wants to leave after being offered a two-year deal, with an option for a third, by Paris St-Germain. The 35-year-old Frenchman has only just returned to training from holiday and has been mulling over the offer. Although he will be paid far less than at Chelsea, the offer of such a long contract – at his age and with just 12 months left at his present club – may sway his decision. Nevertheless he and his family are settled in England and he may decide to stay where he is.
With Chelsea having sold Steve Sidwell to Aston Villa for £5m and with Tal Ben Haim set to leave for Manchester City for a similar fee, they are looking to add Shaun Wright-Phillips to the list of departures. New manager Luiz Felipe Scolari has deemed he wants to trim the squad and this fits into the club's own plans, with Wright-Phillips informed at the end of last season that he can go. The most likely buyer remains Portsmouth who are set to bid £10m – an acceptable fee – for the winger, although they are concerned as to how they will cover his £70,000-a-week wages.
There had been speculation that Portsmouth were also bidding for Bridge but they are wasting their time. The 27-year-old agreed terms on a new deal before Scolari's arrival but the club, understandably, have waited for the new manager to ratify the contract before announcing it. Bridge made just 19 appearances for Chelsea last season and has become Ashley Cole's under-study. He went on loan to Fulham for a while, but appears to have reconciled himself to a role as squad player.
Last night Scolari said: "I am pleased for Wayne that he has committed his future to Chelsea. I have been here for only a few days but I have seen that he is one of the best professionals at the club. I very much like his playing style." Scolari said last week, at his unveiling, that he was "200 per cent" committed to keeping Drogba but this will not extend to the club offering the Ivorian a new deal. With two years left on his present contract, and despite Drogba making no secret of his desire to leave, Chelsea remain relaxed – mainly because they have not received a single inquiry for the 30-year-old.
Meanwhile, Robinho's increasingly fractious relationship with Real is giving Chelsea genuine hope they may sign the 24-year-old, who is admired by Scolari. Robinho's agent, Ribeiro, said yesterday: "What's making Robinho seriously consider accepting Chelsea's offer is that Scolari helped him a lot when he still wasn't very well known in Europe. Scolari called him up to play a game in Basle, between the Friends of Ronaldo and Friends of Zidane in 2003. Scolari spoke to Robinho and gave him strength."
Ribeiro has twice met with Frank Arnesen, Chelsea's director of youth development and chief scout, who is trying to engineer a deal. Scolari, however, has not made any attempt to hijack the tug-of-war between Milan and Manchester City to sign Ronaldinho. The Italians remain confident that they will sign the Brazilian from Barcelona even though they have offered significantly less in fee and wages for him.
Join our commenting forum
Join thought-provoking conversations, follow other Independent readers and see their replies