Chelsea to secure £20m Andre Schurrle deal 'within days'
The Bayer Leverkusen player looks destined for Stamford Bridge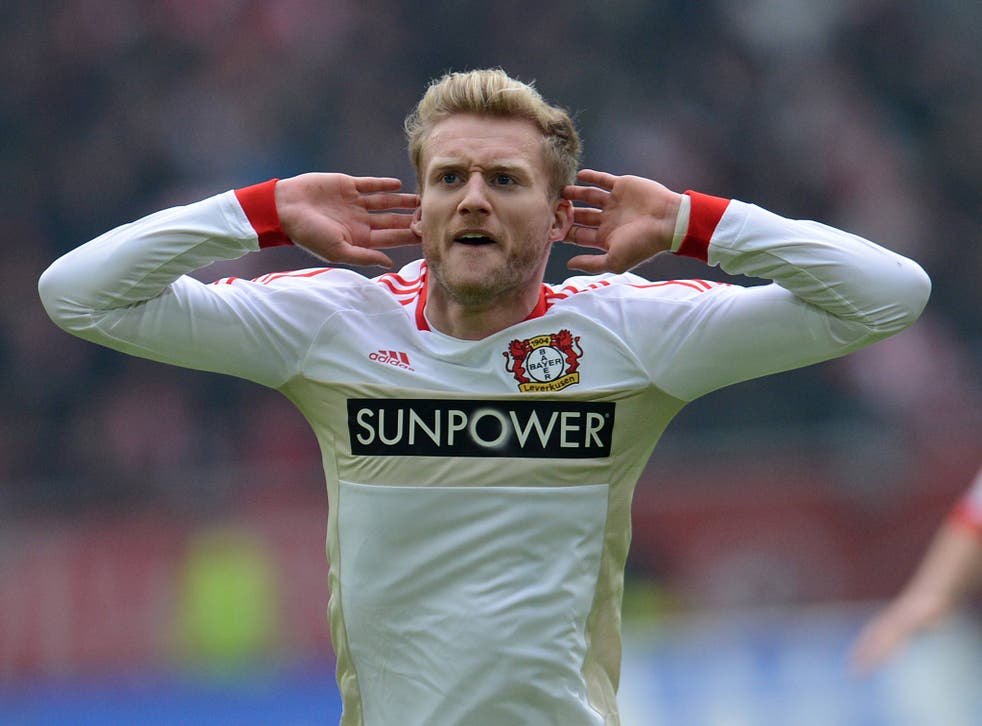 Andre Schürrle's agent has claimed the forward could be a Chelsea player in the next few days.
His club, Bayer Leverkusen, have held further talks with their Premier League counterparts and a £20m player-exchange deal involving Kevin De Bruyne appears close to completion. 'I am waiting for information from either Leverkusen or Chelsea, but there could be some positive news by the end of this weekend,' said agent Ingo Haspel.
'It is an indication of how much Chelsea want the player that they are continuing to negotiate.'
As revealed by Sportsmail, the sticking point appears to be Leverkusen's insistence that De Bruyne joins them, rather than Borussia Dortmund or Schalke, on loan next season.
Join our new commenting forum
Join thought-provoking conversations, follow other Independent readers and see their replies