Cristiano Ronaldo to Manchester United: Fans splash £3,000 on plane banner stunt asking Ronaldo to 'come home'
Speculation has been mounting about a possible return to Old Trafford for the Portugal international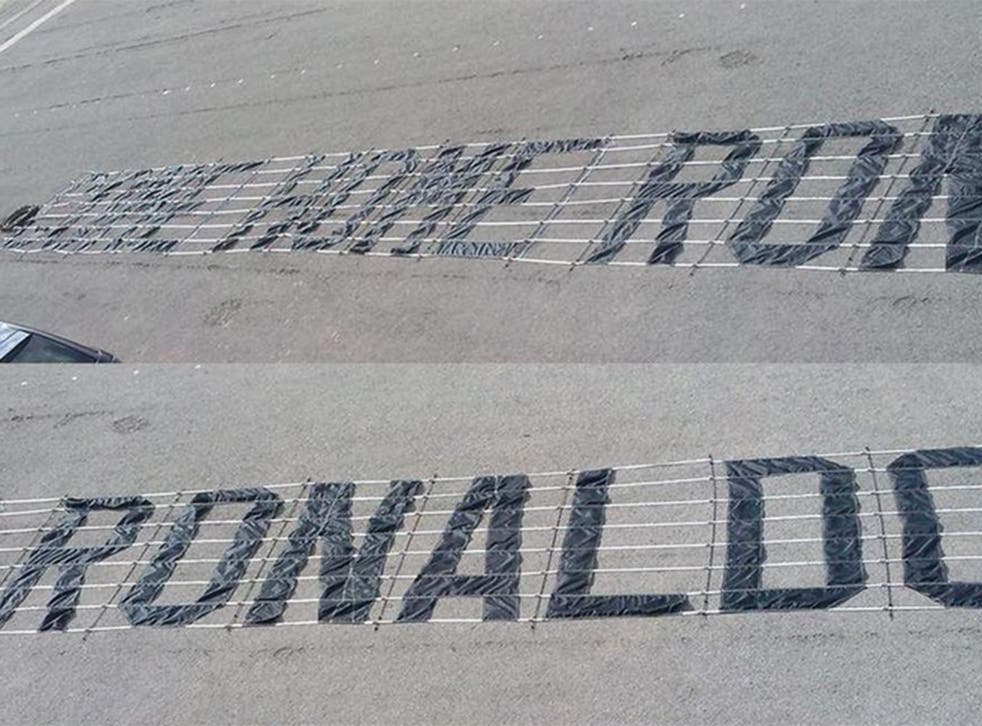 Cristiano Ronaldo has been linked with a sensational return to Manchester United and in a bid to help the Ballon d'Or holder make up his mind, fans have commissioned a plane to fly over Real Madrid's next match with a personal message.
Recent reports have claimed that Ronaldo is unsettled at his current club, an issue thought to stem from him slipping behind some of the world's other biggest names in terms of wages.
The player himself has issued mixed messages, indicating in a recent interview that he wants to return to Old Trafford "one day" but last night, after scoring four goals in a 5-1 win over Elche, he told reporters: "My future is Madrid".
Manchester United manager Louis van Gaal has admitted his interest in signing Ronaldo and said signing the 29-year-old "is possible".
Ronaldo enjoyed a fantastic relationship with fans during his six-year spell at Old Trafford, with his name still regularly sung on the terraces in a similar vein to that of another former idol, Eric Cantona.
A group of fans has now got together to ensure Ronaldo has no doubt about the regard in which he's held at Manchester United.
A guide to every Cristiano Ronaldo hat-trick

Show all 29
Supporters' group UNITED REEL are understood to have spent nearly £3,000 for a plane to fly over Real Madrid's match against Villarreal on Saturday towing the message: 'COME HOME RONALDO - UNITED REEL'. Fans from the UAE, Lebanon and Egypt have funded the plan as part of the group's #bringronaldohome campaign.
The group explain that they feel it is "essential that the player, can not only feel, but see how much the fans still love him."
The group's founder Oli Grandidge says in a statement: "We have active supporters on every continent of the world and we are all united by our love for Cristiano both as a football player and as a person.
"We won't stop until we bring Ronaldo home."
Planes displaying messages are nothing new to Manchester United supporters after a 'WRONG ONE - MOYES OUT' banner was towed over Old Trafford during David Moyes' difficult reign last season.
Join our new commenting forum
Join thought-provoking conversations, follow other Independent readers and see their replies