Dani Alves to Manchester United: Barcelona star now free to make decision over future
Brazil international is out of contract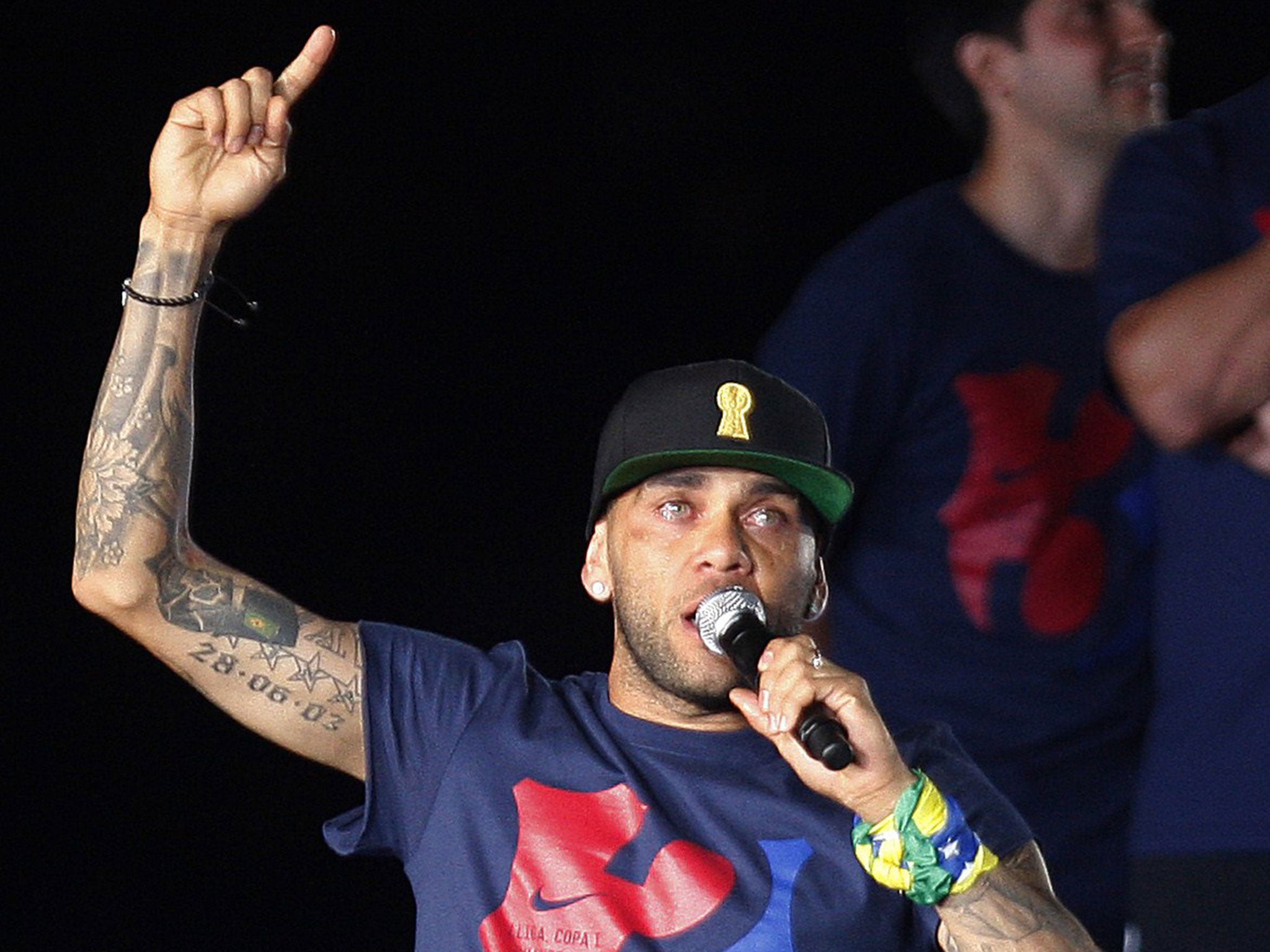 Manchester United are eagerly waiting to see what decision Dani Alves makes about his future now the right-back has played his final game for Barcelona under his existing contract.
The Brazil international is a free agent and whilst staying with the treble winners is not an impossibility, the 32-year-old is expected to find a new club.
According to reports he's wanted by Manchester United after they endured a season of problems at right-back. First-choice Rafael spent much of the season sidelined by injury, meaning centre-back Chris Smalling or winger Antonio Valencia were forced into the position. 32-year-old Alves would provide a quick fix.
The former Sevilla player, who has also been linked with AC Milan, has indicated in the past that once Saturday's Champions League final was out of the way, he would make his decision.
"From June 7 I'll announce my future," Alves said previously, whilst also expressing his feelings about the lack of a new contract offer earlier from Barcelona.
"My intention was not to speak, but I haven't been respected with a lot of silly things. It's gone too far. I don't want anybody to influence my decisions. My future only depends on me."
Join our commenting forum
Join thought-provoking conversations, follow other Independent readers and see their replies