Danny Ings: Liverpool target wanted by Borussia Monchengladbach... who could get Burnley striker for just £260,000
EXCLUSIVE: Under Fifa rules Monchengladbach would only have to pay about £260,000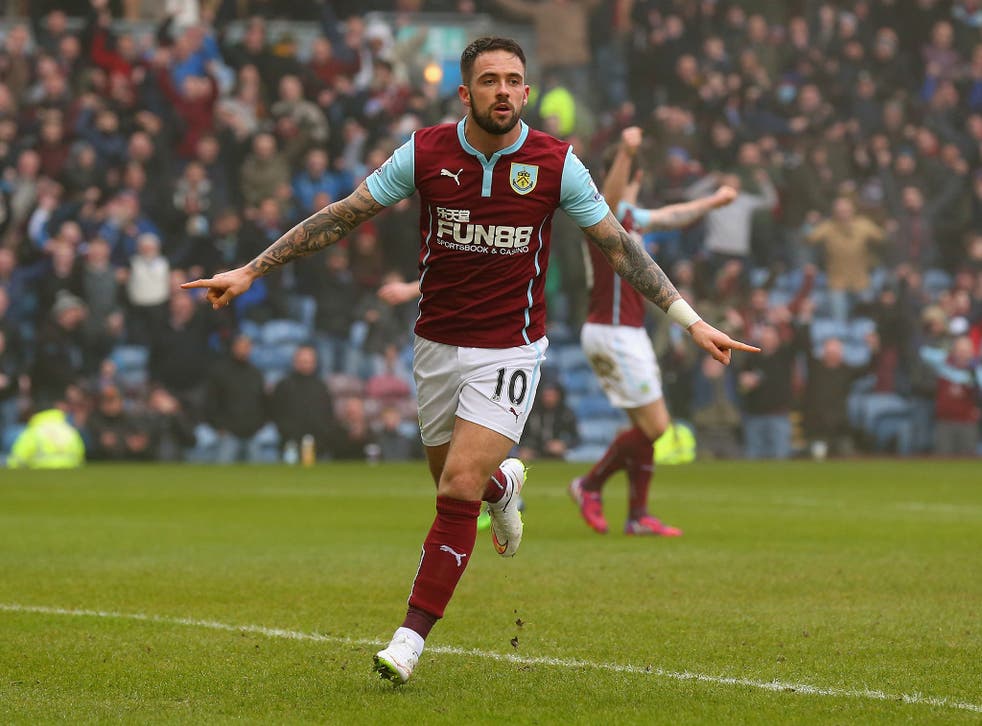 Borussia Monchengladbach are the latest European team to express an interest in Burnley's striker Danny Ings, who is out of contract at the end of the season and available to clubs outside England for a minimal compensation payment.
The upwardly-mobile Bundesliga club, who secured a surprise 2-0 win away at champions Bayern Munich on Sunday, believe that they can tempt Ings with the prospect of Champions League football next season. They are currently third in the Bundesliga, seven points behind second place Wolfsburg but eight ahead of fifth place Schalke in a league which offers four Champions League places.
The Monchengladbach director of sport Max Eberl is pursuing a policy of recruiting young players who can be developed and sold on at a profit. Ings, 23, fits that model and there is the added benefit of him being able to play Champions League football in Germany.
Ings has also been courted by Real Sociedad and flew to San Sebastian in February to meet manager David Moyes and watch a game. A move there looks unlikely, not least because Sociedad are out of the picture when it comes to Champions League qualification.
Under the Fifa compensation system for free agent players, Monchengladbach, or any other non-English European side, would only be liable to compensate Burnley €90,000 for every season Ings spent at the club up and including the one in which he turned 21.
That would mean he would be available for just €270,000 [£206,000] which makes the 22-year-old, who has had an impressive breakthrough season in the Premier League, an extremely attractive option for a lot of clubs. In England he has been courted by most leading clubs including Liverpool, Manchester City and Manchester United, with Liverpool the most confident that they can get their man.
Should he join a Premier League club, the compensation for Burnley will be set by tribunal if there is no agreement between the clubs. The likelihood is that the league will set the payment between £3m and £5m with his current club Burnley naturally hopeful of earning even more.
Ings is in the current Under-21s squad who face the Czech Republic tonight in Prague and then Germany at Middlesbrough's Riverside stadium on Monday. He is expected to be a key member of Gareth Southgate's squad at the summer's European championships.
Join our new commenting forum
Join thought-provoking conversations, follow other Independent readers and see their replies