Danny Ings to Liverpool: The Reds attempt to steal a march on rivals in race to sign Burnley striker
The proposed deal would see Ings stay at Turf Moor until the end of the season and help the Lancashire side in their relegation battle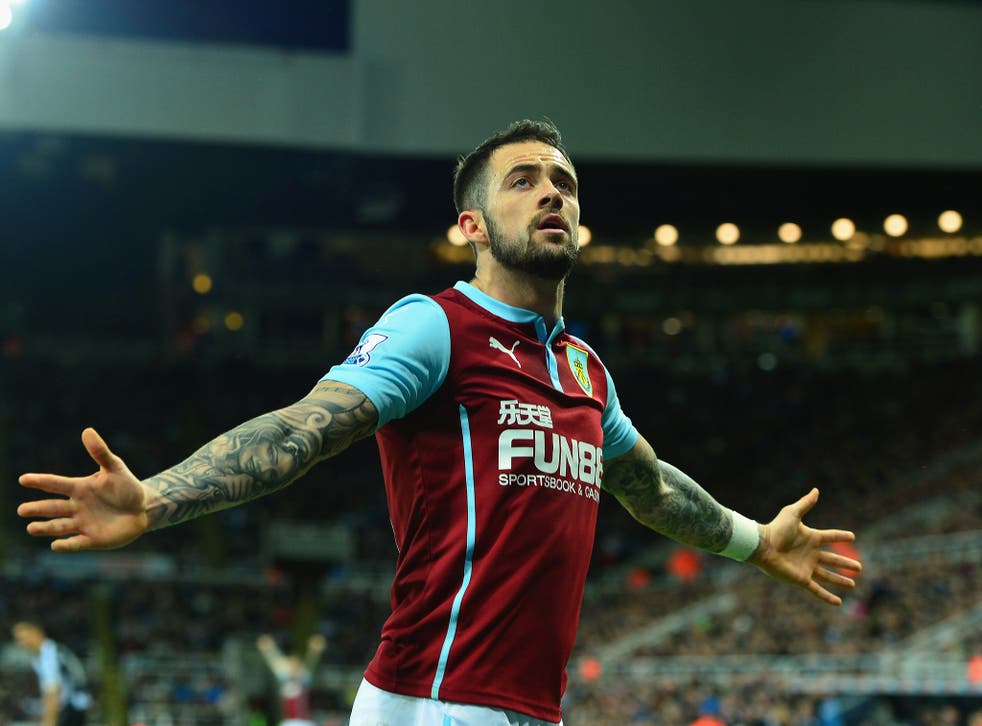 Liverpool are attempting to beat other Premier League clubs to sign Burnley's Danny Ings, through a deal which allow the selling club to keep him until the summer to help their fight for Premier League survival, The Independent understands.
Burnley are unwilling to let Ings leave in this transfer window as he is vital to their attempts to survive in the top flight. But by allowing him to stay at Turf Moor, Liverpool can enter into discussions which would see them benefit from the fact that his contract expires in the summer.
One of Liverpool's strategies in the transfer market is to capitalise on players' contracts running down to help bring down the price they pay. Sources in Lancashire suggest that Liverpool's willingness to wait until the summer before taking the 22-year-old is tempting, because the club know that if they wait until then to strike a deal then they will be secure a minimal fee. If Burnley wait until them, they would be paid only training compensation for the player - likely to be around £3m-£5m. It is unclear what price Liverpool are offering, though a deal closer to £10m would seem realistic.
The Independent revealed last week that David Moyes is also interested in taking Ings to Real Sociedad this summer, though the prospect of an Anfield move is likely to be far more attractive if Ings gets assurances that he will play for Brendan Rodgers' side. The striker wants to move to a club where he will feature regularly, rather than make up the numbers. Ings has impressed hugely in the England Under-21 set-up, leading one Football Association official to suggest to this newspaper three months ago that Liverpool should have pursued Ings rather than Mario Balotelli last summer.
Liverpool's move helps explains why they are willing to persist with Mario Balotelli, despite the player's relationship with the club's management further deteriorating in the past ten days.
Register for free to continue reading
Registration is a free and easy way to support our truly independent journalism
By registering, you will also enjoy limited access to Premium articles, exclusive newsletters, commenting, and virtual events with our leading journalists
Already have an account? sign in
Register for free to continue reading
Registration is a free and easy way to support our truly independent journalism
By registering, you will also enjoy limited access to Premium articles, exclusive newsletters, commenting, and virtual events with our leading journalists
Already have an account? sign in
Join our new commenting forum
Join thought-provoking conversations, follow other Independent readers and see their replies