Dimitri Payet set to take a pay cut to join Marseille as West Ham approach transfer agreement with Ligue 1 giants
The France international will earn just over £100,000 a week at the Velodrome, a dip from his current £120,000 per week package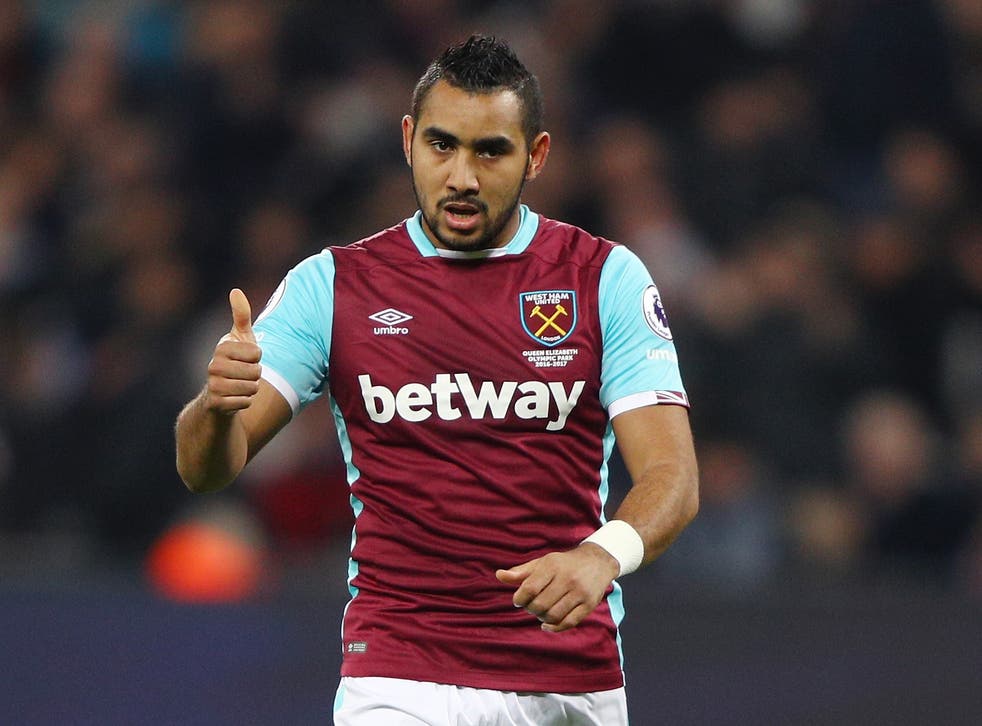 Dimitri Payet is taking a pay cut to ensure a return to his former club, Olympique de Marseille.
The France international has been angling for an exit for most of January, a situation that became toxic after coach Slaven Bilic revealed in a press conference that Payet no longer wished to play for the club.
Marseille, newly-bolstered with the money of American billionaire Frank McCourt, are expecting to close a deal with West Ham in the coming days for a £25.5million deal plus bonus clauses.
And Payet, in his desperation to secure a move back to the south of France, is accepting a cut in his weekly pay to help smooth the negotiations.
The 29-year-old winger was given a new contract with the Hammers last year that elevated his wages to around £120,000 per week. But with Marseille desperately trying to structure an affordable deal with West Ham, Payet has accepted a pay cut to just north of £100,000 every week in order to speed up the process.
Marseille's current offer totals £25million but with a guaranteed, up-front figure of just £22million. While West Ham have dipped their demands, they're not expected to go much lower than their current negotiating mark of £26million before any additional clauses, which could take the deal as high as £29-30million should Marseille qualify for the Champions League and/or win Ligue 1 during Payet's contract.
Slaven Bilic, the West Ham manager, has insisted that the club don't need to sell Payet but is privately resigned to his departure.
Join our new commenting forum
Join thought-provoking conversations, follow other Independent readers and see their replies