Don't blame footballers for the crazy amount of money they earn, says Tottenham midfielder Eric Dier
'It isn't easy, people don't realise how difficult it is for us to handle as a situation'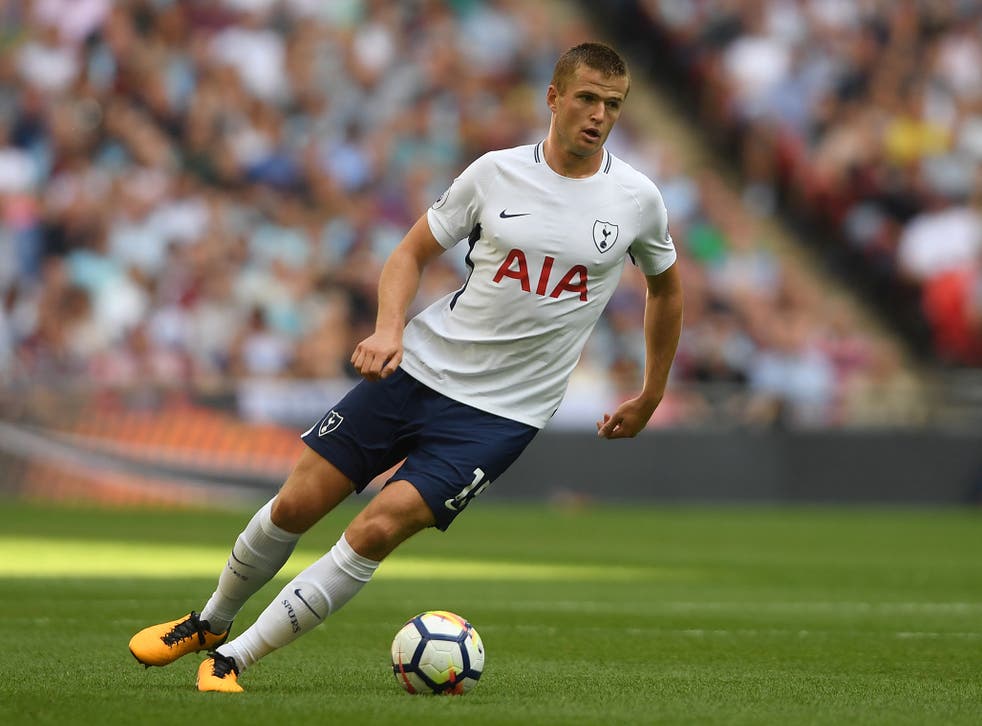 Eric Dier acknowledges footballers are not always well equipped to cope with the fame and fortune that comes their way, but believes the majority set a good example.
After a summer which has seen transfer fees and wages soar to stratospheric new levels, players are feeling the trickle-down effects of the ever-growing broadcast deals, particularly in English football.
Many are earning more in a week than their contemporaries, not to mention their parents, could hope to take home in a year. But Dier believes that factor, combined with the demands of a public profile, makes for a testing combination.
"It isn't easy, people don't realise how difficult it is for us to handle as a situation," said the England midfielder.
"At the end of the day we're all the same, we're normal human beings with a gift we've been given, so it's very difficult to handle all of those situations that happen in football with money and fame etc.
"It's not Ousmane Dembele's fault that he's good at football and someone (at Barcelona) is willing to pay £140million for him. It's more to do with people way up the food chain.
"Everyone knows we are role models and we need to try to carry ourselves in the right way, because thousands or millions of kids are looking up to you in a sense. I think footballers in general as role models are really fantastic and I will say that for all the boys here (with England), I think everyone carries themselves really well."
Dier, who was educated in Portugal and returned to English football after making his name with Sporting Lisbon, has a blemish-free CV off the pitch, but has sympathy with those who do err during their early days in the spotlight.
"Obviously if you were to follow any 21-year-old or 22-year-old boy around for six months, I'm sure you'd see a lot of bad stuff," he said.
"I think everyone has to realise that at the end of the day we are just young boys. In football at 25 you are seen as being in the middle or your career, but from a life point of view you are still a young boy, so boys are going to make mistakes."
Dier was linked with a move to Manchester United during the transfer window, a fact Kyle Walker teasingly referenced during an exchange with him and former Spurs team-mate Dele Alli on Instagram Live prior to England's 4-0 win over Malta.
But, while Dier was an interested observer as clubs parted with record sums in recent months, he follows a simple mantra.
"I think it's best if footballers worry about playing football," he said. "I take the philosophy that if I worry about the football everything else will take care of itself."
Dier was suspended on Friday, an underwhelming performance burnished by three late goals, and should return for Monday's top-of-the-table meeting with Slovakia at Wembley.
Tottenham have a notoriously patchy record at the stadium, which is currently doubling as their temporary home, but Dier is not cowed by the surroundings.
"I'm looking forward to playing there again," he said. "Obviously, we're in the lucky situation where I get the chance to play there every other week. It's special to play at Wembley with all the history it has.
"But it's grass and four lines, I really don't think it makes too much of a difference."
Tottenham change in the opposite dressing room to England, though they are formally called 'east' and 'west' rather than 'home' and 'away'.
"They do a great job in transforming the stadium when we play there with England and when we play there with Tottenham," said Dier.
Register for free to continue reading
Registration is a free and easy way to support our truly independent journalism
By registering, you will also enjoy limited access to Premium articles, exclusive newsletters, commenting, and virtual events with our leading journalists
Already have an account? sign in
Register for free to continue reading
Registration is a free and easy way to support our truly independent journalism
By registering, you will also enjoy limited access to Premium articles, exclusive newsletters, commenting, and virtual events with our leading journalists
Already have an account? sign in
Join our new commenting forum
Join thought-provoking conversations, follow other Independent readers and see their replies