Gianluigi Donnarumma showered with fake cash by fans as Mino Raiola claims AC Milan exit is not about money
The 18-year-old had fake money thrown at him during Italy's Under-21 European Championship opener against Denmark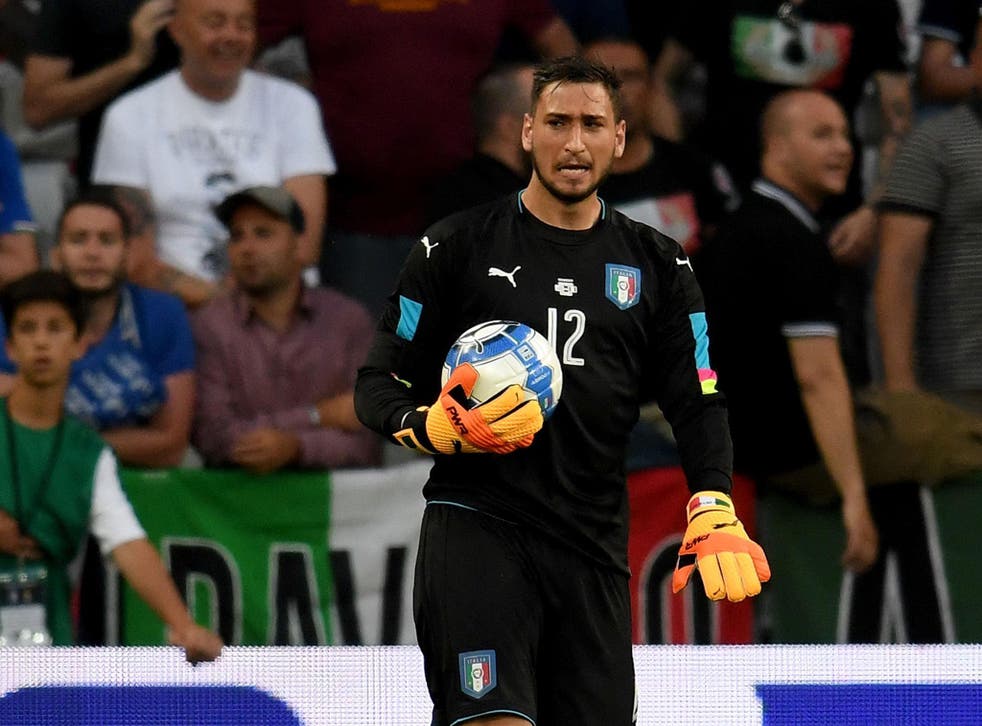 Gianluigi Donnarumma's decision to leave AC Milan is not about money his agent Mino Raiola has claimed.
The 18-year-old had fake money thrown at him during Italy's Under-21 European Championship opener against Denmark by fans seemingly upset following his decision not to renew his contract with the Rossoneri.
As well as fake dollar bills being thrown at Donnarumma during the 2-0 victory over Denmark in the Polish city of Krakow on Sunday, a banner emblazoned with "Dollarumma" was displayed.
Summer transfer window: Likely deals and biggest rumours
The youngster has come in for heavy criticism following his announcement with Real Madrid believed to be favourites to sign him this summer but Raiola has come to his client's defence claiming the goalkeeper was bullied into his stance by the club.
"The situation had become too violent and hostile, so there was no way out," he told Italian media . "We took a decision that we didn't want to take.
"It was nothing to do with money. We were threatened. Donnarumma's family was threatened, both with not playing anymore and threatened with death. You can't keep a player by threatening him.
"Now there is a genuine risk he could miss a year. His quality makes that improbable, but this is already on the verge of bullying.
"We never even got to talk about money or release clauses, because we were not allowed to get that far, nor to think of what was best for Gigio.
"He was ready to sign a new contract, there were no doubts in his mind. They forced us to abandon the negotiations because of the environment created around him.
"I take the responsibility. They forced us. It was Milan that lost Donnarumma. He said to me, 'honestly Mino, I don't feel it is right to carry on negotiations when these people are insulting and threatening me and my family'.
"For example, there was a banner in front of the club headquarters. A club should protect its players and remove the banner. A club should support a player and encourage his career, not threaten him with having to be left in the stands."
Join our new commenting forum
Join thought-provoking conversations, follow other Independent readers and see their replies