How Chelsea went from masters of the transfer market to a thin squad in need of serious investment this summer
Chelsea do not as often make the 'obvious' statement moves that you would expect of a club of their profile – and they have suffered because of that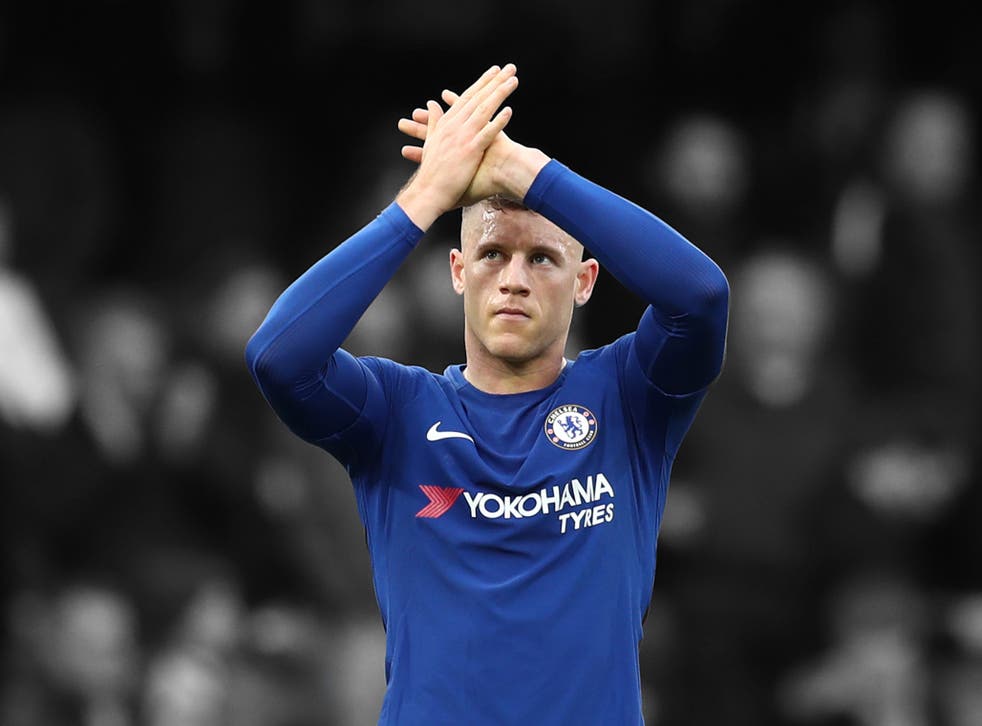 At the very least, nobody at Chelsea can say Antonio Conte didn't warn them this kind of situation was possible. The manager had gone to the club hierarchy before the season began and implored them to greatly lift and broaden "the Champions League level" of the squad, especially in a season with so many more fixtures.
While he felt he had just about been able to adapt to a constrained squad in a lighter campaign, that would be impossible in a title-defending one. Conte believed they badly needed extra quality beyond the "Champions League-level" core of Eden Hazard, N'Golo Kante and Thibaut Courtois - and that he now deserved it.
Regardless of any mistakes the manager himself has been responsible for, the feeling around Chelsea is that this "prudence" has been the primary reason for this campaign's drop-off, and could become a major problem for the club in the long term.
Many figures at the top end of the game - and not just those sympathetic to Conte - openly talk of how Chelsea have reined in their spending, how they no longer pay big fees and how they are "now in need of serious investment over the next few windows or they could well fall to Arsenal's level".
That may be exaggerated, but it is a growing school of thought, and it is no exaggeration to say Chelsea have fallen well behind the two Manchester clubs in that regard.
For their part, high-level Stamford Bridge figures preach caution in this regard, and speak with confidence about how "they've repeatedly proved in the past they get the business done when necessary".
That is true, and it shouldn't be forgotten that it isn't too long ago - 2010 to 2014, to be exact - that they were considered "masters of the market", "the shrewdest and sharpest at transfers in the business". They may not have spent like they did in Roman Abramovich's first few years, but that actually only made their forensically-targeted business all the more impressive, because they generally got the players that they wanted and at the prices they wanted.
This is why Marina Granovskaia developed such a fine reputation, and why Chelsea were seen in much the same way City are now. They could still spend big, yes, but they would do so with a hard edge. They would get the right deals.
Even during that period, meanwhile, the club were not averse to a bit of a left-field deal. From 2007 through to 2014 they brought in signings like Tal Ben Haim, Steve Sidwell, Ricardo Quaresma, Yossi Benayoun, Raul Meireles, Marko Marin and Demba Ba.
Chelsea would seemingly go through flurries of two big windows, before then keeping it ticking over for the next six or so.
It's just that it now seems like there are more windows like the latter, and more moves that feel left-field. Or, at least, more moves that would have required a bit more calculation and consideration before going through with them. They are "clever" signings, rather than clearly required signings.
Looking through the current squad, that description applies to all of Marcos Alonso, Danny Drinkwater, Victor Moses, Ross Barkley, Davide Zappacosta, David Luiz, Emerson Palmieri and Olivier Giroud. That's over a third.
In short, Chelsea don't as often make the 'obvious' statement moves that you would expect of a club of their profile.
That latter description meanwhile probably only applies to Cesc Fabregas, N'Golo Kante and Eden Hazard.
Even Alvaro Morata was only brought in after a complicated summer, when the Diego Costa situation created pressure, and Manchester United suddenly claimed Romelu Lukaku.
The result is a relatively thin squad of only 21 regularly-used players - including two goalkeepers - who mostly do require a higher level of really hands-on coaching than you would expect for title-winners.
It just doesn't really compare to the two Manchester squads, or even the attacks of the rest of the top six, and supports the idea the squad needs serious investment.
Whatever about falling to Arsenal's level in the market, it might well be the main reason they are currently in danger of falling out of the top four. Conte had given them warning.
Join our new commenting forum
Join thought-provoking conversations, follow other Independent readers and see their replies