The Independent's journalism is supported by our readers. When you purchase through links on our site, we may earn commission.
John Stones has Manchester United 'written all over him', says Gary Pallister
The Everton and England defender has been linked with a move to Old Trafford and the club's former defender tells the Independent he thinks Stones would be a good fit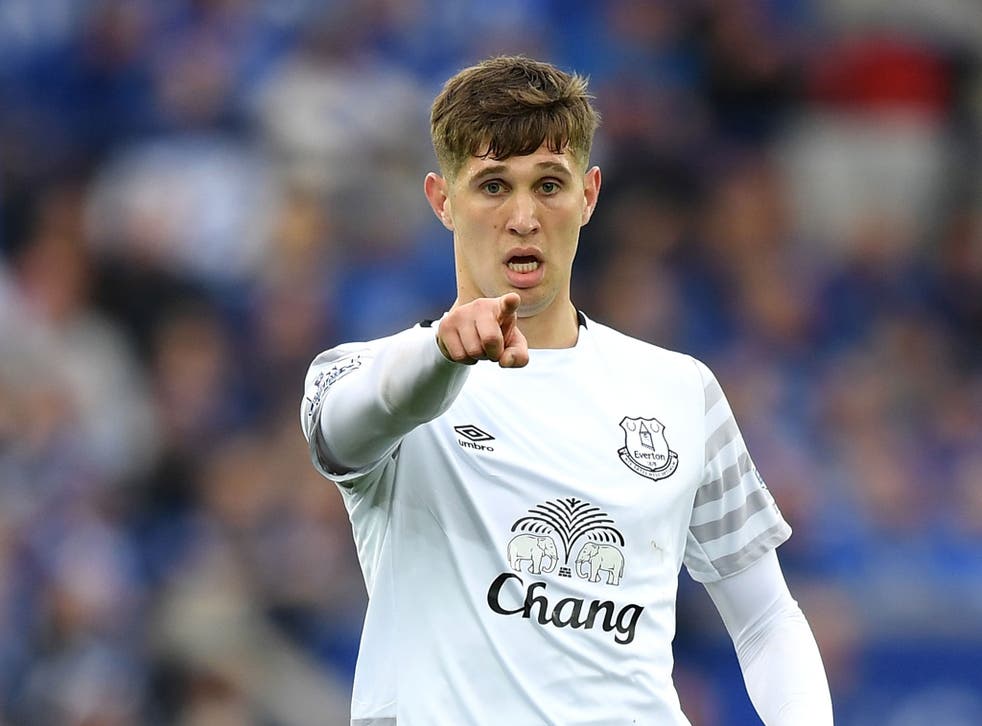 John Stones has Manchester United "written all over him" according to the club's former defender Gary Pallister.
The Everton defender, who has been included in the provisional England squad for Euro 2016, has not had the best of season's however he continues to be linked with a host of top sides.
According to Pallister, who won four Premier League titles at Old Trafford, Stones is the obvious choice should Manchester United look to sign a defender this summer.
"Stones is the name that everyone's going to talk about," he told the Independent.
"He's been copping a bit of flack over the last few months. It's a learning curve. I went through it as a player. When you do try to play out from the back you look as though you're taking chances.
"If you're that kind of player sometimes it's going to go wrong for you and it's been going wrong for him a little bit too much recently. He's got to address that."
But despite Stones' problems, Pallister still rates the 21-year-old highly.
"He's still a young kid and there's still plenty to come from him. I think he reads the game really well.
"He's a player that's got Manchester United written all over him. If you went [to sign] British he's the stand-out name."
Players Manchester United have failed to sign under Ed Woodward

Show all 11
Pallister says he expects Manchester United to sign a centre-half this summer, despite Chris Smalling and Daley Blind combining to form the meanest defence in the Premier League. That need comes from the failure of Phil Jones to put sufficient pressure on the regular pairing at the back, a situation, according to Pallister, that has arisen due to a combination of injury and poor form from the 24-year-old former Blackburn Rovers player.
"I think they probably will look for another centre-half," said Pallister. "We were hoping Phil Jones might make that step but he's been blighted with injuries. He finds himself in a similar position to what Chris Smalling was at the start of the year.
"We've been waiting all year for him (Jones) to be challenging. But because of injuries he's not really got started this season at all. He arrived at Manchester United and played some fantastic games at centre-half and then he ended up in midfield and then at right-back and his career seemed to go off the rails along with injuries. So he's not had a real chance to restart it again. I hope he does get the chance as the player's got ability. But if someone's got injury problems like that it's very difficult to rely on him. You certainly see United going and buying another centre-half."
As well as being impressed with how Smalling has progressed, Pallister believes Daley Blind should be praised for the season he's had.
"I think Blind has been magnificent. He probably doesn't look like a centre-half because he's not got the the physicality and he certainly hasn't go the pace but I don't think there's a better reader of the game in that Manchester United side.
"His footballing brain is exceptional. I've seen him play up against Romelu Lukaku and other bigger players in the league and he's found a way to deal with them. Whether it's one for the future is open to debate. He can certainly be proud of his efforts this year."
For now Manchester United must concentrate on what has turned into a busier week than expected after their game with Bournemouth was rearranged for Tuesday evening. They then face Crystal Palace in the Emirates FA Cup final on Saturday.
Gary Pallister was speaking at the launch of an Emirates competition for children to win a chance to walk out onto the pitch as an Emirates FA Cup Final mascot. Log onto Facebook.com/TheFACup to find out more.
Join our new commenting forum
Join thought-provoking conversations, follow other Independent readers and see their replies