Leicester City remain confident Esteban Cambiasso will sign new deal
The Foxes are also interested in promising French pair N'Golo Kanté and Marcel Tisserand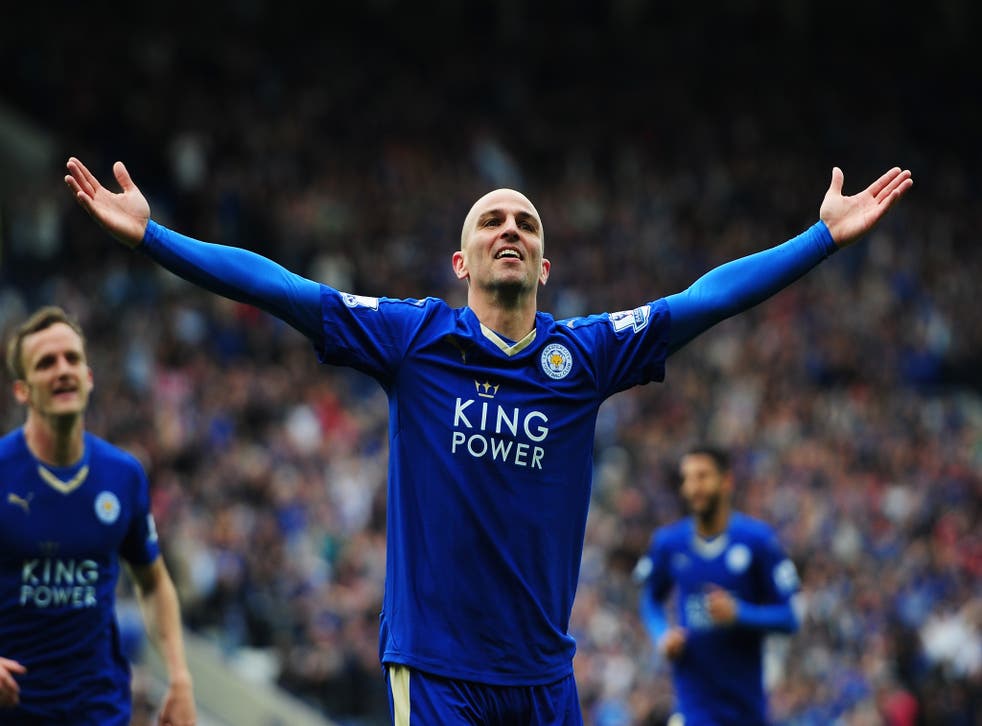 Leicester City remain hopeful of persuading Esteban Cambiasso to sign a new contract following the appointment of his former Internazionale boss Claudio Ranieri.
The 34-year-old Argentine legend is believed to have agreed preliminary terms with the Foxes before Nigel Pearson's dismissal as manager but is yet to sign on the dotted line following weeks of uncertainty.
Cambiasso delivered a host of stunning displays as Leicester secured their Premier League status last season and remains likely to link-up with Ranieri at their pre-season training base in Bad Radkersburg in Austria this week.
Named as the East Midlands club's player of the year last term, the former Real Madrid and Inter midfielder has been the subject of fierce interest from South America while West Ham United also launched an audacious bid to secure his services last month.
His brother and agent Federico called for calm this afternoon (Wednesday) on Twitter, urging fans to wait until official confirmation: "STOP rumours, Cambiasso is still a free agent, waiting to hear and make a decision."
SM Caen midfielder N'Golo Kanté was considered by former boss Pearson as a possible addition to the squad before his sacking and the French club yesterday afternoon ruled out selling the powerful 24-year-old to Ligue 1 giants Marseille.
The Foxes still have a £7m offer, submitted last month, on the table while Marseille value the Frenchman closer to £5m. It remains to be seen whether Ranieri would be interested in reviving Leicester's efforts to entice Kanté to England.
When asked about the Italian's appointment on French radio, Kanté said he had not made up his mind yet. "A few days ago that's how it was with Leicester, there was no coach," he said.
"Now it's sure. It's an important element for Leicester."
Ranieri is believed to have already given director of football Jon Rudkin a list of names he would like to target before the start of the new Premier League campaign next month.
The Foxes have signed left-back Christian Fuchs on a free transfer from Schalke and Japan striker Shinji Okazaki for £7.5m from Bundesliga side Mainz.
Robert Huth, who impressed during a loan spell from Stoke City last season, also joined Leicester for £2.7m in June. Arsenal target Jeffrey Schlupp and Marcin Wasilewski signed new contracts before Pearson's shock departure.
Meanwhile, Monaco defender Marcel Tisserand is thought to be high on Ranieri's list following Brazilian international Fabinho's decision to stay. According to L'Equipe, the 22-year-old is available on a season-long loan deal after a spell with Toulouse.
Foxes fans may remember that he scored in a 3-0 friendly victory at the King Power Stadium when Ranieri was in charge of the Rouges et Blancs back in 2013.
Agent Patrick N'Tanda is quoted as saying: "We are in advanced discussions with Leicester but we are not on the verge of signing anything. We are in discussions with them to find out if Monaco are ready to let him go, and what they will offer us, in terms of salary.
"I hope that Marcel goes to Leicester. Today, that is his number one wish. Ranieri knows him very well, it is he who gave Marcel his first chance in Ligue 1, he acted like Marcel's father when he was just starting out.
"Marcel has kept very good memories from his time with Ranieri and it would be a pleasure to work with him again."
Join our new commenting forum
Join thought-provoking conversations, follow other Independent readers and see their replies