Liverpool expected to complete deal for £6m Spanish winger Luis Alberto in next 48 hours
The 20-year-old will arrive from Seville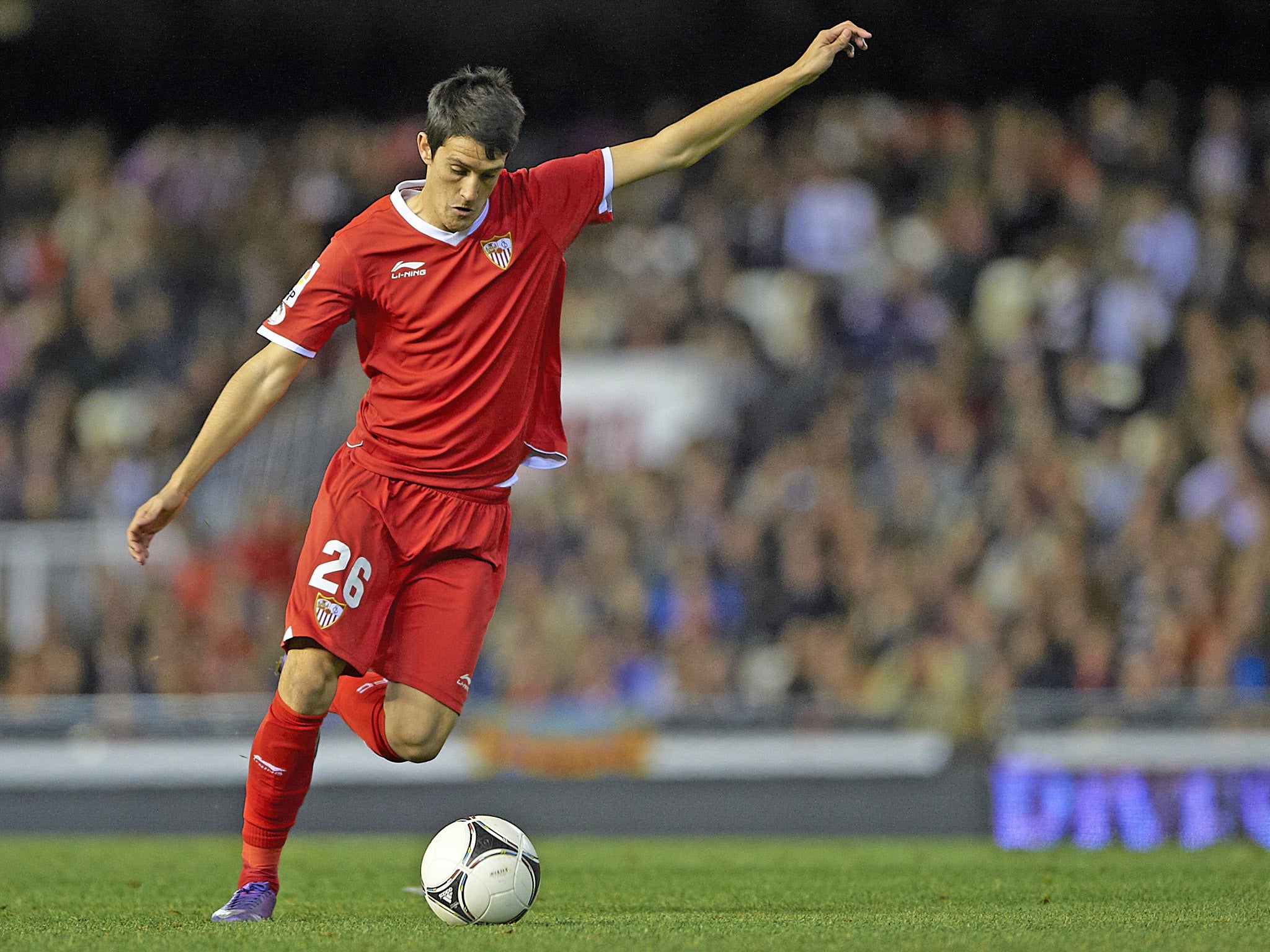 Liverpool expect to have wrapped up a deal within 48 hours to sign the 20-year-old Spanish winger Luis Alberto from Seville for around £6m.
The La Liga side's sporting director, Ramon Verdejo, said that an initial Liverpool offer was "very good" but not substantial enough, though manager Brendan Rodgers is confident that a deal will be done and that the player will be in Britain by the end of the week.
Alberto, an attacking midfielder who can also operate as a withdrawn centre-forward, was loaned to Barcelona's B side for a year last August but has become available after the Catalans decided not to take up the option of a permanent deal.
Liverpool expect to have concluded the signings of Sunderland goalkeeper Simon Mignolet and Celta Vigo striker Iago Aspas this week, and are also interested in the 20-year-old London-born Sporting Lisbon central defender Tiago Ilori.
Signing the Armenia national team captain, Henrikh Mkhitaryan, will be a longer game as his club, Shakhtar Donetsk, are well financed and do not need to sell. Though Liverpool are willing to match the player's £22m release clause, they will have a number of rivals, including Juventus and Monaco.
Armenia's position in the world rankings – 89th – could complicate the pursuit of a work permit for the 24-year-old playmaker, whose acquisition might be the centrepiece of a busy summer of remodelling at Anfield. Permits are more complex for players from nations outside of the top 70 in the world, though Mkhitaryan is a much sought-after player in Europe.
The prospects of Liverpool freeing up money to be active in the market moved a step closer with Andy Carroll due to undergo a medical at West Ham United today ahead of a potential move to the club. The next step is to negotiate his wages down from their current £100,000 a week.
In Seville, Verdejo said of Alberto that interest from Liverpool was "real but nothing is signed". He added: "I recall that a fuss was made when we loaned him out. As it stands, we all agree that he now has a better value in the market and has grown as a footballer. Is it a good deal to sell him for the figures they speak of? The offer we have on the table is a very good one with respect to where Luis is currently. To date, we haven't accepted the offer."
Join our commenting forum
Join thought-provoking conversations, follow other Independent readers and see their replies