Luka Modric 'simply grateful' to Tottenham following Real Madrid transfer
Duncan Bech
Tuesday 28 August 2012 11:58 Comments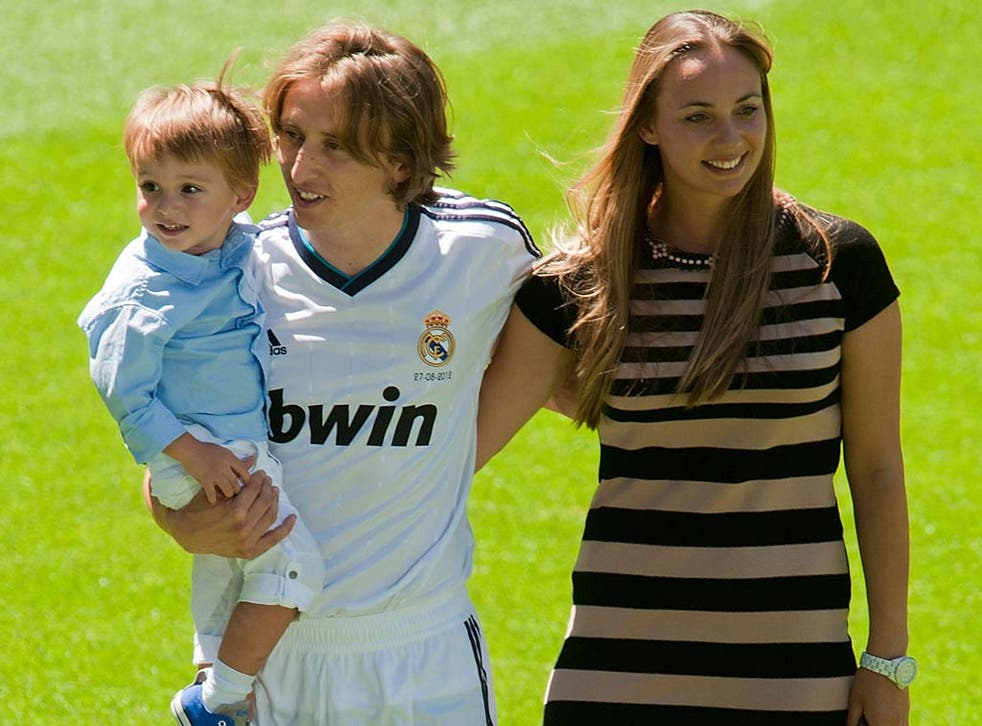 Luka Modric declared he had joined the greatest club in the world after completing his £33million move from Tottenham to Real Madrid.
The Croatia playmaker agreed a five-year contract with the Spanish champions, admitting he was determined to leave White Hart Lane as soon as he became aware of Spurs' interest.
"I chose the Spanish league because it's one of the best leagues in the world," he said.
"And I chose Madrid because they are the best club in the world. They've won so many things, so many titles. It's amazing for me to be here.
"When I heard that Madrid noticed me, the rest lost interest.
"There are no hard feelings towards Tottenham, whatever may be said. I'm simply grateful to them.
"This is the best club in the world, with the best coach, the best players.
"Cristiano Ronaldo, Karim Benzema, Angel Di Maria, Gonzalo Higuain, Mesut Ozil, Xabi Alonso - I look forward to playing with them.
"I'm ready for anything and I've come here to win a place in the starting team.
"I know that will be hard but I believe I have the qualities needed to play here. I want to help the team win titles."
Real have endured a disappointing start to the season, securing only one point from two league games and losing the first leg of the Spanish Super Cup against Barcelona 3-2.
"I've seen all three games. It's not important how you start, but how it ends," Modric said.
"There are still a lot of games to come in all competitions. The important thing is to finish well."
The money raised from Modric's departure will enable Tottenham manager Andre Villas-Boas to strengthen his squad.
Spurs' are reported to be interested in Brazilians Willian of Shakhtar Donetsk and Internacional's Leandro Damiao and Fulham playmaker Mousa Dembele.
PA
Register for free to continue reading
Registration is a free and easy way to support our truly independent journalism
By registering, you will also enjoy limited access to Premium articles, exclusive newsletters, commenting, and virtual events with our leading journalists
Already have an account? sign in
Join our new commenting forum
Join thought-provoking conversations, follow other Independent readers and see their replies