Manchester City will move for Lucas Hernandez next summer, but risk the same suspect defence until then
Pep Guardiola will challenge for the title with a back-line that has let him down so far this season
Ian Herbert
Tuesday 03 January 2017 18:15 Comments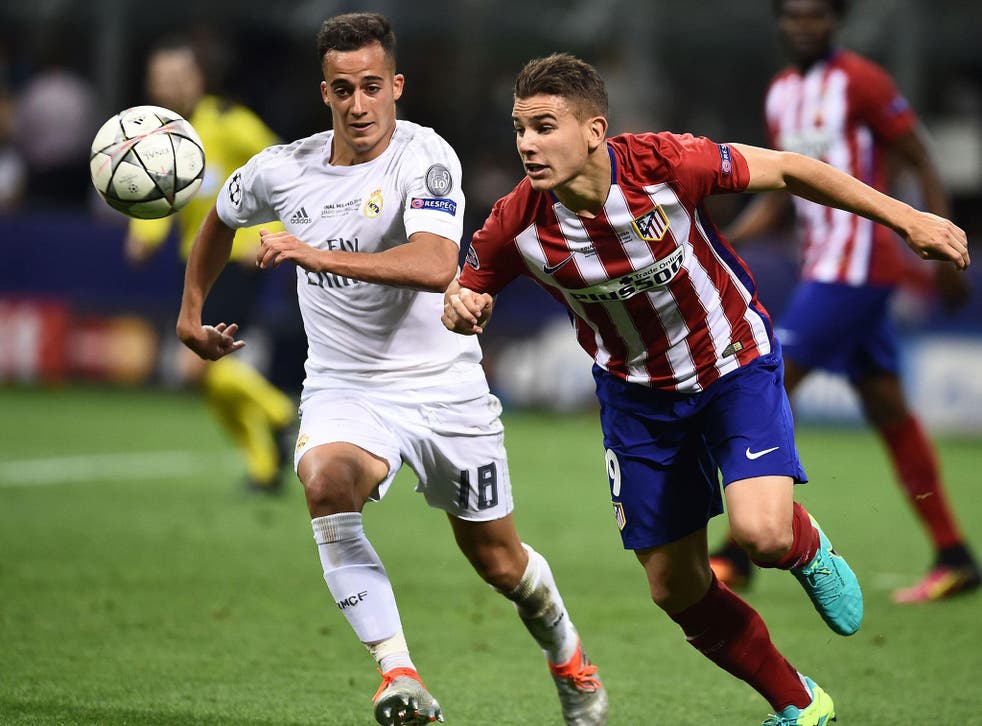 Pep Guardiola is willing to head into the second half of the season using the same suspect Manchester City defence, with the club likely to wait until the summer before moving for Atletico Madrid's £20m centre half Lucas Hernandez.
Despite central defence being a priority, City will not be bidding again for Juventus' Leonardo Bonucci and since Guardiola is thought to feel that any new arrival this month would be "signing for the sake of it," he is ready to wait for 20-year-old Hernandez. That means holding off on a move for the Frenchman, who arrived at Atletico as a 12-year-old in 2007.
Those close to Guardiola suggest that he is not pessimistic about the second half of the season, despite his defensive problems and a bad December which brought three Premier League defeats. The City manager is thought to feel the challenge of the Premier League is a marathon not a sprint and that the NBC interview he gave at the weekend, suggesting that City may be his last job, has been given an unduly negative slant.
The Atletico president Miguel Angel Gil Marin recently claimed that City made offers this summer for both Hernandez and his 19-year-old left back brother Theo, who has been loaned by Atletico to Alaves. With Marin insisting publicly that City could afford to buy-out both players' clauses, there is clearly a willingness to sell on the Spaniards' part.
But City seem to feel that persisting with Nicholas Otamendi, whom Guardiola has always had doubts about, and continuing to develop Stones is preferable to introducing Hernandez, the France under-21 international who still only has 12 La Liga starts to his name, in mid-season.
Guardiola had been hopeful last summer of bringing in Bonucci. But the player's son was diagnosed with a serious illness which put paid to the move. Though that situation now appears to have been resolved, the defender has now signed a longer deal in Turin and seems determined to stay there.
In the less widely reported sections of his NBC interview, Guardiola acknowledged that City was a tougher challenge than either Barcelona or Bayern Munich.
"I think I am good because I have spent seven years… in good teams so if I would have trained lower teams than Barcelona and Bayern Munich I would not have won this amount of incredible titles I have won," he said.
"So when I win titles it's because they were amazing clubs with a long history. You cannot imagine how good the players I had. That's the reason that I won. After that, my passion, of course my talent and many other reasons. But the reason I won was not absolutely Pep, or only Pep, it was many other reasons. I was part of that. For the people who believe Pep comes here and City's going to win. No. It's not like switch on, switch off."
Register for free to continue reading
Registration is a free and easy way to support our truly independent journalism
By registering, you will also enjoy limited access to Premium articles, exclusive newsletters, commenting, and virtual events with our leading journalists
Already have an account? sign in
Join our new commenting forum
Join thought-provoking conversations, follow other Independent readers and see their replies