Manchester United transfer news: £40m Thomas Muller and Petr Cech top wish-list as David De Gea exit looks more likely
EXCLUSIVE: Meanwhile, Robin van Persie is being eyed by Juventus
Miguel Delaney Comments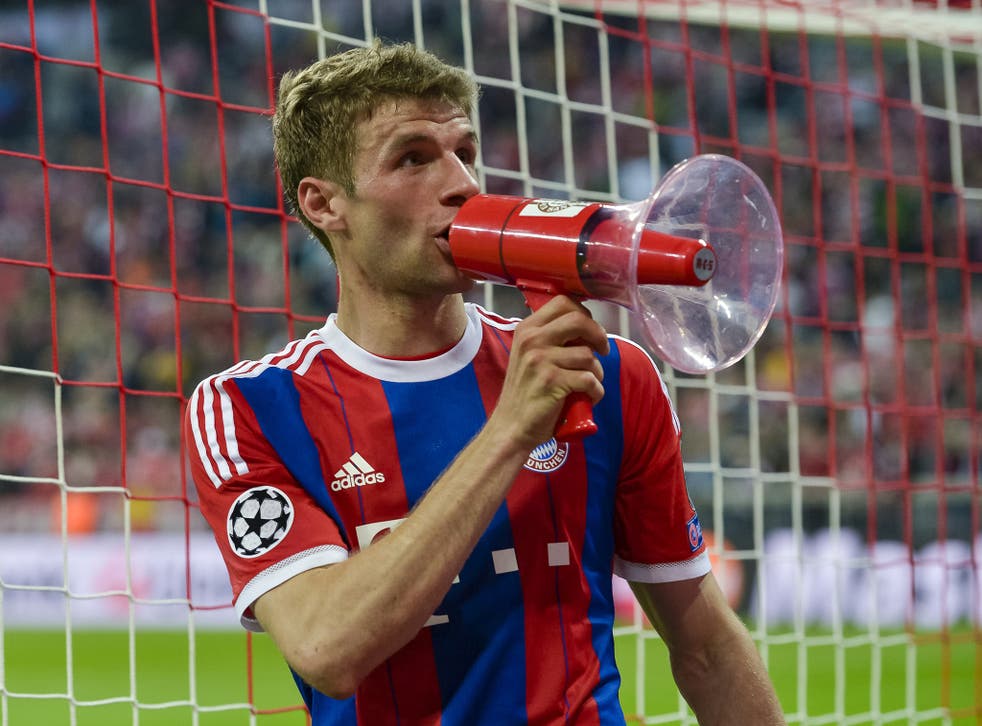 Manchester United will make a move to sign Thomas Muller from Bayern Munich this summer, The Independent on Sunday has learned, while Chelsea's Petr Cech has emerged as one of the club's back-up options should goalkeeper David de Gea move to Real Madrid.
Due to Radamel Falcao's injury issues and Robin van Persie's decline, Louis van Gaal has made the forward positions one of the key areas he wants to improve, and he sees Müller as an ideal fit. The United manager gave the striker his first regular run of games as coach of Bayern in the 2009-10 season, and he is known to still think highly of Van Gaal.
United hope to use that as leverage in the deal, as well as the apparent discord that has arisen between Müller and the current Bayern manager, Pep Guardiola, after the forward was taken off in the Champions League semi-final first leg against Barcelona.
Manchester United: Potential transfer targets summer 2015

Show all 10
It is unknown whether Bayern would be willing to sell, but their squad will be reshaped in the summer as Guardiola seeks to hone it into something closer to his ideals. Müller is just 25 so Bayern would expect a fee in excess of £30m for the player, probably closer to £40m.
United are also monitoring Cech's situation, after the Chelsea goalkeeper's agent said he had been given permission to start talking to other clubs.
Although Tottenham Hotspur's Hugo Lloris has been the long-time number-one target at Old Trafford should De Gea leave, there is some pessimism as to whether the Spurs chairman, Daniel Levy, would do business with United given the bad feeling that has remained from previous transfers between the clubs in the past.
While De Gea seems likely to leave, the futures of Falcao and Van Persie are still unknown, although Juventus have expressed an interest in the Dutch forward. The Italian champions tried to push United for the services of Van Persie when he first went to Old Trafford in the summer of 2012, and he has always held a fascination with the club.
Register for free to continue reading
Registration is a free and easy way to support our truly independent journalism
By registering, you will also enjoy limited access to Premium articles, exclusive newsletters, commenting, and virtual events with our leading journalists
Already have an account? sign in
Join our new commenting forum
Join thought-provoking conversations, follow other Independent readers and see their replies