Jose Mourinho's transfer frustrations begin to boil over as Manchester United make final push for Alvaro Morata
Real Madrid are holding firm over a €90m (£79m) fee, frustrating United's efforts to have their squad complete by the beginning of pre-season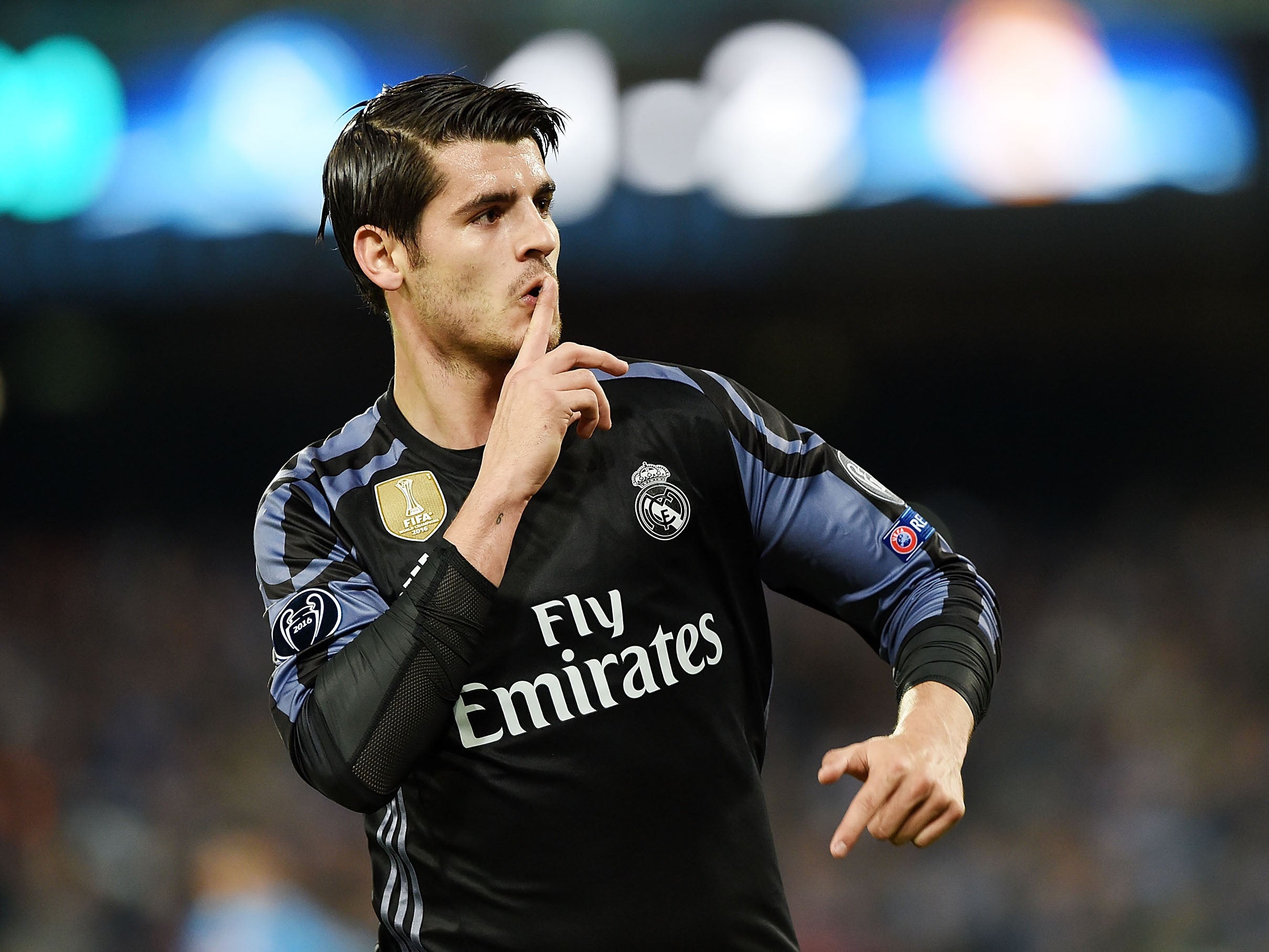 Manchester United will make a renewed, final push for Álvaro Morata this week as Jose Mourinho's frustration at a lack of signings begins to bubble over.
The Spanish forward has been United's top attacking target since Antoine Griezmann decided to remain with Atletico, and has his mind set on moving to Old Trafford.
But Real Madrid are holding firm over a €90m (£79m) fee, frustrating United's efforts to have their squad complete by the beginning of pre-season.
How Manchester United could line up next season
Show all 12
Mourinho had insisted on his signings being in place before the club head away on their pre-season tour of the United States this weekend and handed executive vice-chairman Ed Woodward a list of targets for each position in the spring.
Since then, Woodward has been able to complete just one signing and that was Victor Lindelof, a player that Jorge Mendes had been offering to the club since the January transfer window.
Morata still expects to sign for the club but United are struggling in negotiations where Madrid have all the leverage. Gianluigi Donnarumma's new contract in Milan muddies the waters further after Florentino Perez had ditched his interest in the United keeper in favour of the Italian starlet. The Old Trafford club do not want to sell De Gea and will not use him to land Morata.
News that Ed Woodward flew to New Zealand to watch the British and Irish Lions did not irk Mourinho in itself but Mourinho had expected his squad to be taking shape by this point and the lack of arrivals is now severely testing Mourinho's patience.
The club has had a reputation for doddering in the transfer market under Woodward's stewardship and there is an awareness that failing to secure targets for Mourinho will not be acceptable, with the Portuguese already having fired warning shots in public after securing the Europa League in May.
"Ed Woodward has my list, what I want, what I would like for more than two months. Now it's up to him and the owners."
Manchester United summer transfer targets
Show all 8
United insiders insist it is difficult to do deals with their financial might barely a secret. But if Mourinho is to elevate United from finishing sixth to winning the Premier League then he not only needs his top targets secured but also time to work with them before the campaign begins in around six weeks.
Join our commenting forum
Join thought-provoking conversations, follow other Independent readers and see their replies