Manchester United transfer news: Everton 'ready bid for Chris Smalling', Jose Mourinho eyes Pepe
The latest transfer rumours from Old Trafford on January 1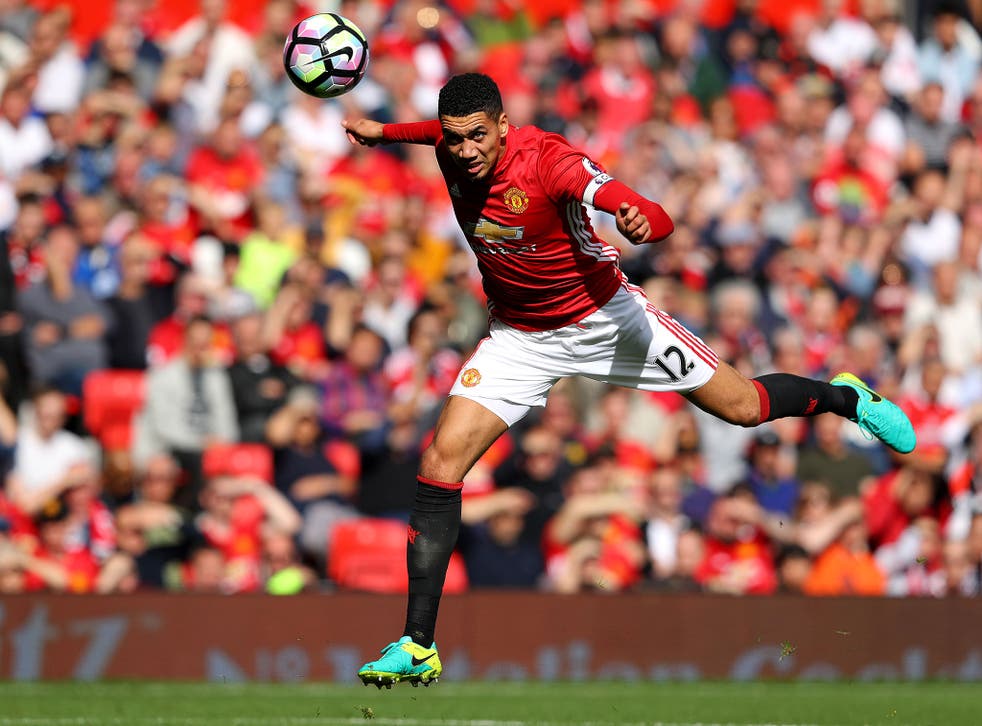 Reports suggest Manchester United defender Chris Smalling could be on his way out this transfer window, with Ronald Koeman's Everton contemplating a bid.
Team mates Memphis Depay and Morgan Schneiderlin have already been linked with a move to Goodison Park and should United decide to revive their deal for Benfica's Victor Lindelof, the Daily Star reports, then Smalling will be first in line to leave.
Smalling was one of United's standout players last season but a toe injury cost him his place in October and manager Jose Mourinho has since favoured Phil Jones and Marcos Rojo ahead of him.
Meanwhile, the Sunday Express has suggested that Mourinho will offer Real Madrid defender Pepe a short-term contract at United in the summer.
Pepe's current deal at the Bernabeu is set to expire in six months and it's believed United are looking to bring him to Old Trafford on a free transfer.
Elsewhere, Holland coach Danny Blind has urged his fellow compatriot Memphis Depay to quit United this month for the sake of his international career.
Depay has not been part of the United squad since November 24, and Mourinho confirmed on Friday that the 22-year-old had been left out because he wanted to quit the club.
"Memphis must make a transfer in January," Blind said. "He is not on the core of the squad. This is why he should move."
Lastly, the Daily Telegraph has claimed that Mourinho won't be launching a bid for Atletico Madrid forward Antoine Griezmann.
Old Trafford has reportedly made the France international their priority target but will wait until the summer to make a move.
This follows Mourinho's recent admission that he will be making no attempts to bolster his front line options during the transfer window.
"We are not going to do that [sign a striker in January]," he said. "We have Zlatan [Ibrahimovic], [Wayne] Rooney, [Marcus] Rashford and [Anthony] Martial."
Register for free to continue reading
Registration is a free and easy way to support our truly independent journalism
By registering, you will also enjoy limited access to Premium articles, exclusive newsletters, commenting, and virtual events with our leading journalists
Already have an account? sign in
Register for free to continue reading
Registration is a free and easy way to support our truly independent journalism
By registering, you will also enjoy limited access to Premium articles, exclusive newsletters, commenting, and virtual events with our leading journalists
Already have an account? sign in
Join our new commenting forum
Join thought-provoking conversations, follow other Independent readers and see their replies