Manchester United revive transfer interest in Real Madrid's Toni Kroos
Doubt has grown over a prospective deal for Antoine Griezmann, however, with the Atletico Madrid forward yet give his final 'OK'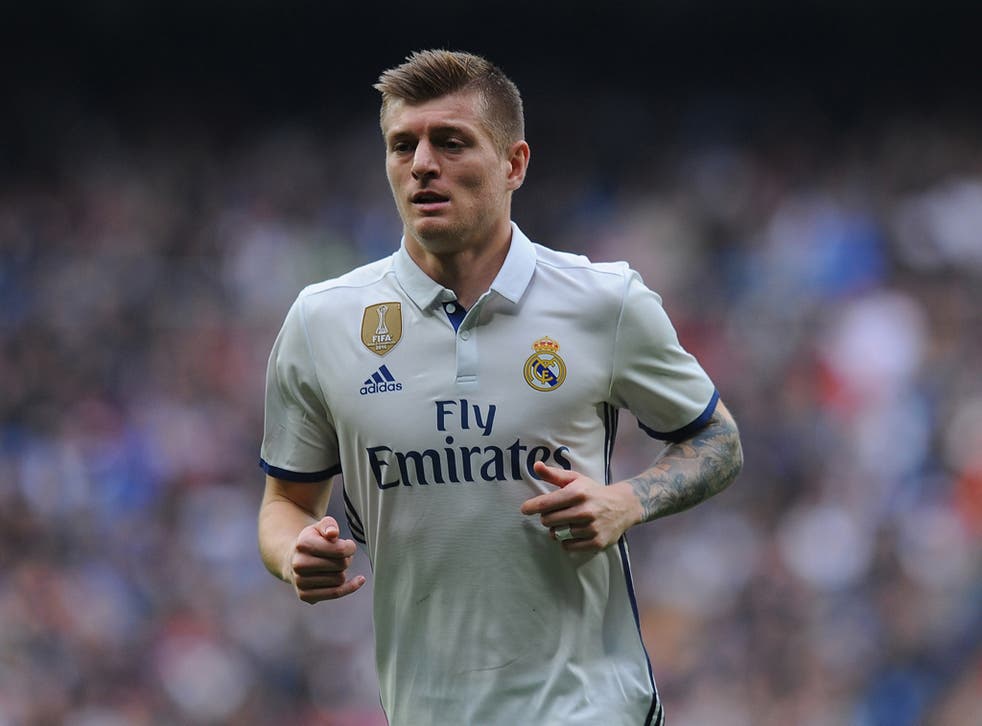 Manchester United have revived their interest in Toni Kroos, and will seek to test Real Madrid's willingness to keep the German star in the summer.
United felt they had a deal for the World Cup winner back in 2013-14, with former Old Trafford boss David Moyes recently revealing he had agreed terms with the German, only for Kroos to join Real Madrid.
They are now willing to try and sign the 27-year-old again in the summer, although those close to the Bernabeu hierarchy say they would not sanction a sale.
The uncertain future of Atletico Madrid's Antoine Griezmann could yet influence proceedings. Jose Mourinho has insisted on a typically forensic plan to improve the United team in the summer, targeting key positions, but it is now part of United's general policy for some signings to be "stars" due to their commercial value.
As recently as late January, Griezmann had been seen as almost certain to meet that status in the summer, with United having agreed personal terms with the French star's representatives.
Manchester United vs Saint-Etienne player ratings

Show all 11
Doubt has grown since then, however, as the Euro 2016 top scorer wants to see whether United finish in the Champions League places this season and is also said, by sources close to the player, to wish to see the extent of Real Madrid's interest.
Griezmann will also face pressure to stay at Atletico Madrid for one more season, as they move to a new stadium. He has not yet given his final "OK" to any United deal and Old Trafford sources now say with increasing regularity it is "not done".

United will pursue interest in Kroos regardless of what happens, but Griezmann looking to Real could actually help their case, as any purchase from Atletico may cause a reshuffle in the European champions' squad. The German midfielder would also be seen as a "marquee star" close to Griezmann's status if the attacker was not signed.
Those close to the Real hierarchy, however, insist that Kroos is considered almost 'un-sellable'. United, nevertheless, will test how true that is. There is at the same time a new boldness about the Old Trafford club's approach to transfers, especially after beating Real to the world-record purchase of Paul Pogba from Juventus.
Join our new commenting forum
Join thought-provoking conversations, follow other Independent readers and see their replies