Napoli holding out for maximum return on Edinson Cavani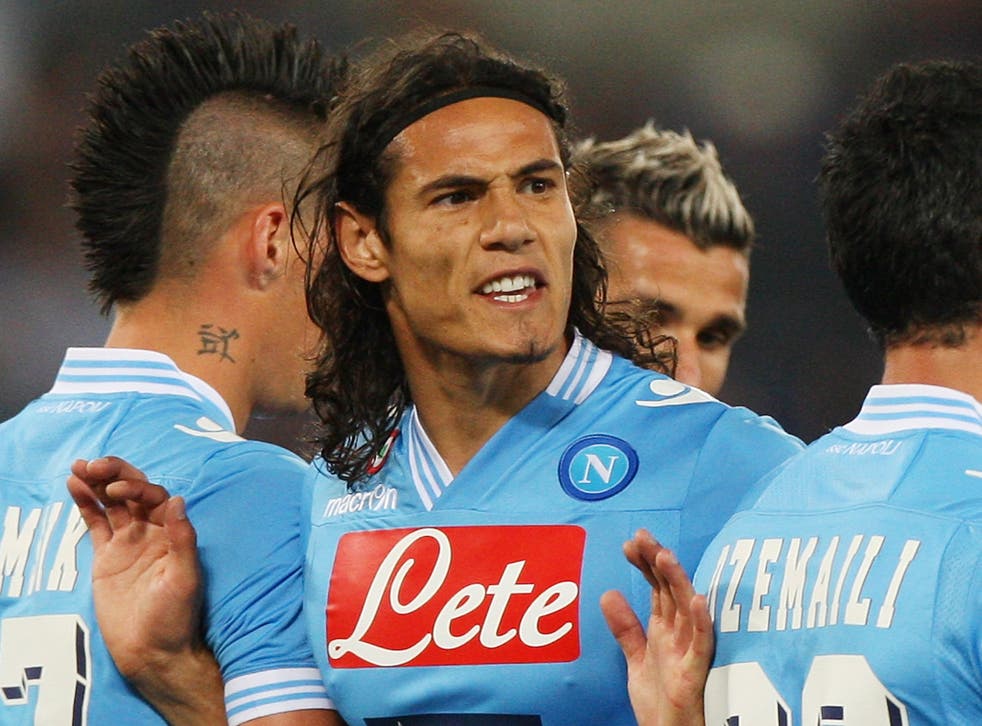 Napoli are determined to hold out for their full asking price of €63m (£54m) before allowing Edinson Cavani to leave for Chelsea and will not accept an offer including makeweights.
The Premier League club have had an offer of €50m (£42.8m) plus Fernando Torres rejected, well-placed sources close to Cavani's club said last night – though that remained unconfirmed. But though the new manager Rafael Benitez will not know what resources he has available to him until the Uruguayan striker's situation is resolved, his new president Aurelio De Laurentiis is only interested in a cash offer and is unlikely to begin negotiations around anything less than €58m.
The inclusion of Torres in a deal would confirm the uncertainty of his Chelsea future in the Jose Mourinho era if Cavani does come into the club, despite the Spaniard collecting another Golden Boot at the Confederations Cup after Spain's defeat to Brazil in Sunday's final.
A return to Atletico Madrid, his boyhood club, appears to be one option, though he would need to take a dramatic cut in wages. He appears to accept that a return to Liverpool is impossible, following the response there to his decision to leave in January 2011. It is also highly improbable that he would rejoin Benitez at Napoli when Cavani does leave. Mourinho knows that he must cut the wage bill if he is to bring Cavani in and seems ready to do that, with some prospect of David Luiz being another departure and Paris Saint-Germain potential suitors. Juan Mata has expressed surprise at the idea that he might be another who will not fit the new manager's plans and may leave.
The expiry of Cavani's £53m release clause on 10 August does not necessarily mean that he will be sold far more cheaply after that date. It simply means that De Laurentiis does not need to be bound by it when considering offers for the 26-year-old, who appears to covet the idea of a move to Real Madrid most.
Benitez is looking to create his own side at Napoli, with Javier Mascherano a possible target. It is thought unlikely that he will be able to bring other members of his former Liverpool side, Martin Skrtel and Lucas Leiva, to join him.
De Laurentiis has said there is no need to have talks with Cavani to discuss his future and that the only club he has met to consider an offer is Manchester City, whose offer he claimed yesterday was "inadequate." City have given up hope of signing the player, considering the financial demands too high.
Join our new commenting forum
Join thought-provoking conversations, follow other Independent readers and see their replies