New Manchester United manager David Moyes lines up bid for Everton linchpins Marouane Fellaini and Leighton Baines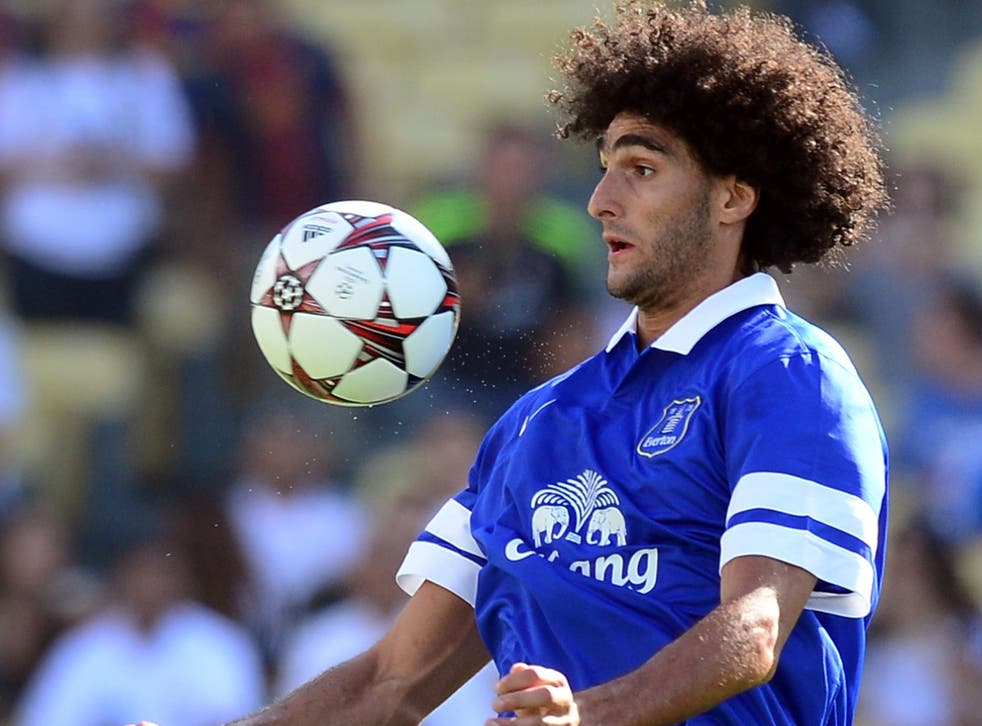 Manchester United are expected to submit an imminent joint bid to Everton for both Marouane Fellaini and Leighton Baines, as manager David Moyes seeks through his former club the transfer market success that has eluded him elsewhere this summer.
A joint bid for the midfielder and left-back is likely to total around £35m; Fellaini is valued at £20m while Moyes may be ready to bid £15m for Baines. He already had an initial £12m offer categorically refused in June by his Everton, who have declared he is not for sale.
The imminent double bid comes as Cesc Fabregas is expected to pour further cold water today on the prospects of him leaving Barcelona for Old Trafford, though it is understood that United have not given up on signing Fabregas.
They will continue that pursuit even if they do buy Fellaini, whose £23m release clause has now expired. United are reluctant to pay more than £12m for Baines, though Everton are likely to demand far closer to £18m if Moyes is to be reunited with him.
The United manager is not expected to address the media ahead of Sunday's Community Shield, for which Wayne Rooney is expected to be fit.
Join our new commenting forum
Join thought-provoking conversations, follow other Independent readers and see their replies