Newcastle United midfielder Yohan Cabaye linked with £22m move to PSG
The France international came close to leaving St James' Park in the summer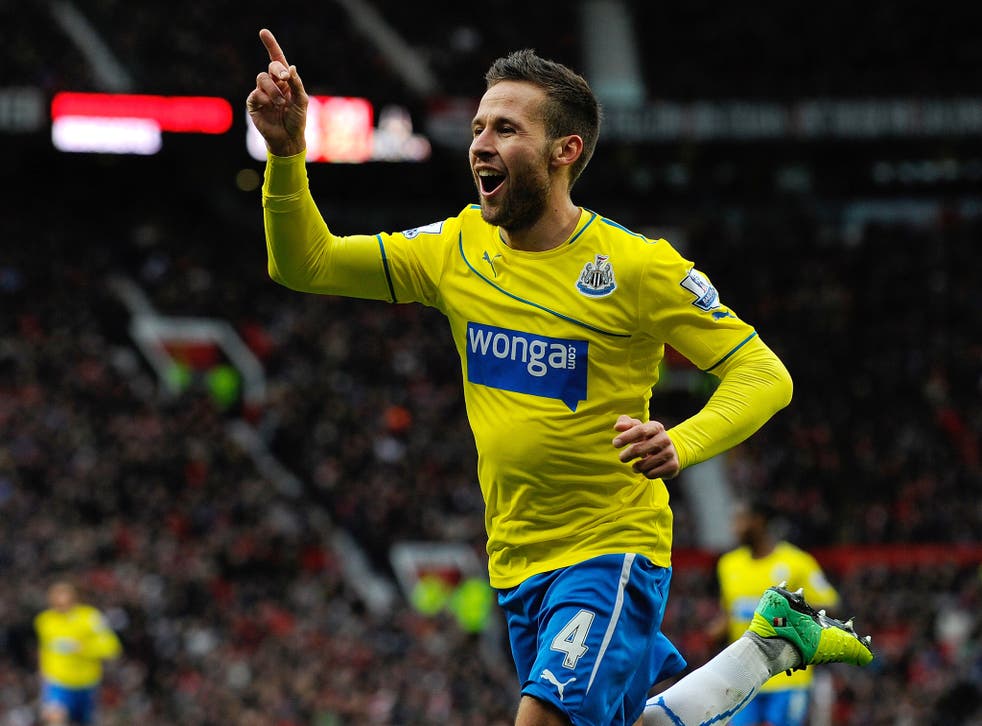 Paris Saint Germain are reportedly plotting another move for Yohan Cabaye, amounting to £22m, after appearing undeterred by their failed pursuit last summer.
The France international has known of the Ligue 1 champions' interest since last spring and is privately said to be open to a switch across the Channel.
After being unsettled by Arsenal's £10m bid on the opening weekend of the Premier League season, the news is most unwelcome on Tyneside but Alan Pardew may have no choice but to consider any offer which surpasses the £20m mark.
PSG manager Laurent Blanc did little to disparage the reports last autumn, stating that a bid could materialise should the French champions manage to offload some fringe players in order to facilitate the move.
"I have always thought Cabaye was a very good player," he said. "I am very happy with the strength of my squad but there may be movement based on departures."
The 27-year-old Frenchman has been in impervious form for the Magpies, just six points off the Champions League places, but may consider a short-cut to the competition's knock-out stages too enticing to turn down.
Also making him a more attractive proposition to start for Les Bleus in Brazil this summer, PSG will know they have the bargaining power to make a move happen once a fee is agreed.
Join our new commenting forum
Join thought-provoking conversations, follow other Independent readers and see their replies