'No developments' in another return for Arsenal legend Thierry Henry, says Arsène Wenger
Wenger admitted he was considering a second loan move for the 35-year-old Frenchman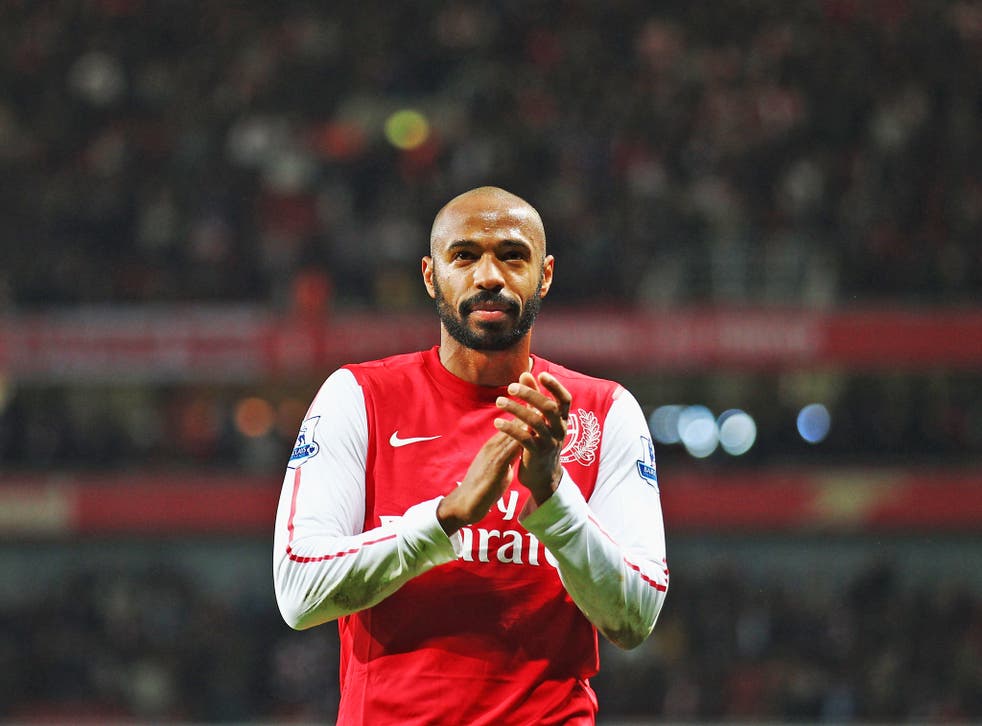 Arsène Wenger has not yet decided to make another loan move for Arsenal legend Thierry Henry, despite admitting interest in re-signing record goalscorer.
Wenger claimed he has not yet spoken to Henry about the possibility of rejoining Arsenal on loan and believes the striker may have doubts about returning to the club.
Henry scored twice in seven appearances when rejoining the club last January and was training with the Gunners last week prior to touring Venezuela with New York Red Bulls.
Earlier this week, Wenger admitted he was considering a second loan move for the 35-year-old Frenchman, who scored a club record 226 goals between 1999-07.
However, the Arsenal manager said today: "There are no developments. I just spoke about that because people asked me. I said I don't rule it out because he is in good shape but I haven't made up my mind yet and I haven't even spoken to Thierry about it.
"He is concerned as well. I just answered honestly a question but I have not completely decided how I will sort it out in my head."
Wenger takes his team to Aston Villa on Saturday with Kieran Gibbs available after a thigh injury while Tomas Rosicky returns to training on Monday, having not played at all this season. Abou Diaby is "three to four weeks away" with a thigh problem while Andre Santos is facing another 10 days on the sidelines with a muscle strain.
Theo Walcott is unavailable due to a shoulder injury but fellow
England international Alex Oxlade‑Chamberlain is expected to shake off a knock sustained in the 2‑0 victory over Montpellier.
Last night's win followed the 5-2 derby defeat of Tottenham and Wenger believes his side have regained their self-belief ahead of two testing trips to Villa Park and Everton next Wednesday. "I feel we've done our job recently and that, of course, is a big positive," he said. "It was two big games, and even by winning last night, we were not sure to qualify for the last 16 but we did it. We are happy. We just want to go on from there.
"It is a massive satisfaction because, so many times, I am with my back to the wall, accused of not spending fortunes.
"To show that we can do it, with the way we do it, with the club in a good financial situation and with the players coming from our youth development, I think it is important for the game as well."
Join our new commenting forum
Join thought-provoking conversations, follow other Independent readers and see their replies