£20m Bayer Leverkusen star Andre Schurrle 'has already signed for Chelsea'
General manager Wolfgang Holzhauser reveals suspicion that German international has signed a pre-contract with the Premier League club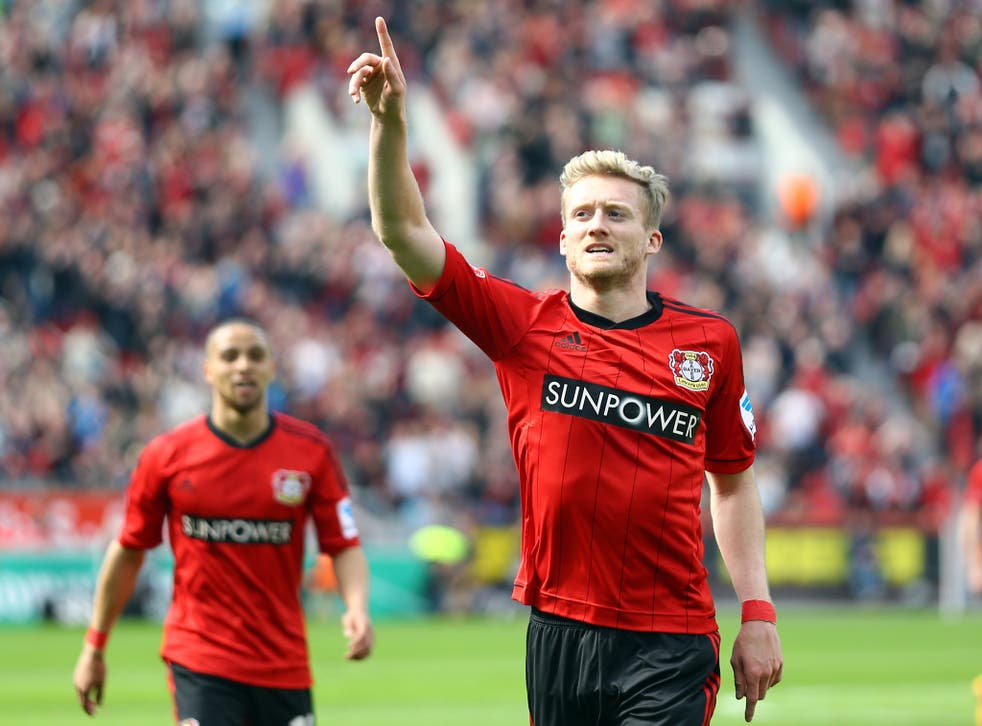 Germany international André Schürrle's projected move to Chelsea has moved a step closer to becoming reality after Bayer Leverkusen's general manager Wolfgang Holzhäuser said he believes the Bundesliga star has already signed a pre-contract with the Premier League club.
The 22-year-old has so far refused to comment on the speculation other than to express his disappointment that a move to the Blues failed to materialise last summer. Leverkusen turned down bids of £16m and £18m last year, but now appear open to a transfer.
"André Schürrle has probably signed a pre-contract deal with Chelsea," Holzhäuser is quoted as saying by Kicker magazine.
"It all depends on whether we let him go. We have received a concrete offer for a fee which we are considering.
"But the price alone is not decisive. We must also have alternatives, which we don't have yet."
Schürrle's contract still has three years left to run and his club are reportedly seeking a fee similar to the €25 million (£21 million) touted last year for the forward, who has appeared 22 times for Germany, scoring seven goals.
Bayer, who have secured Champions League qualification for next season, are interested in Chelsea midfielder Kevin de Bruyne. The Belgian star has impressed Bayer whilst on loan at Bundesliga rivals Werder Bremen this season. However, Champions League finalists Borussia Dortmund are also understood to be interested in De Bruyne, who could be the key to Schürrle's move to the Premier League.
"He still has a few talks to hold with Chelsea," said Holzhäuser.
"It looks like there is an offer from Dortmund to sign the player for a relatively high fee.
"According to our information, Chelsea don't want to sell him but just loan him out."
Holzhäuser also revealed that Bayer have yet to speak to De Bruyne to "find out if he actually wants to come to us and, if so, on what conditions."
Join our new commenting forum
Join thought-provoking conversations, follow other Independent readers and see their replies