Why Chelsea could be the making of Ross Barkley - from the coach who knows him best
Everton's former technical coordinator Tosh Farrell worked with the likes of Barkley, Wayne Rooney and Jack Rodwell during their formative years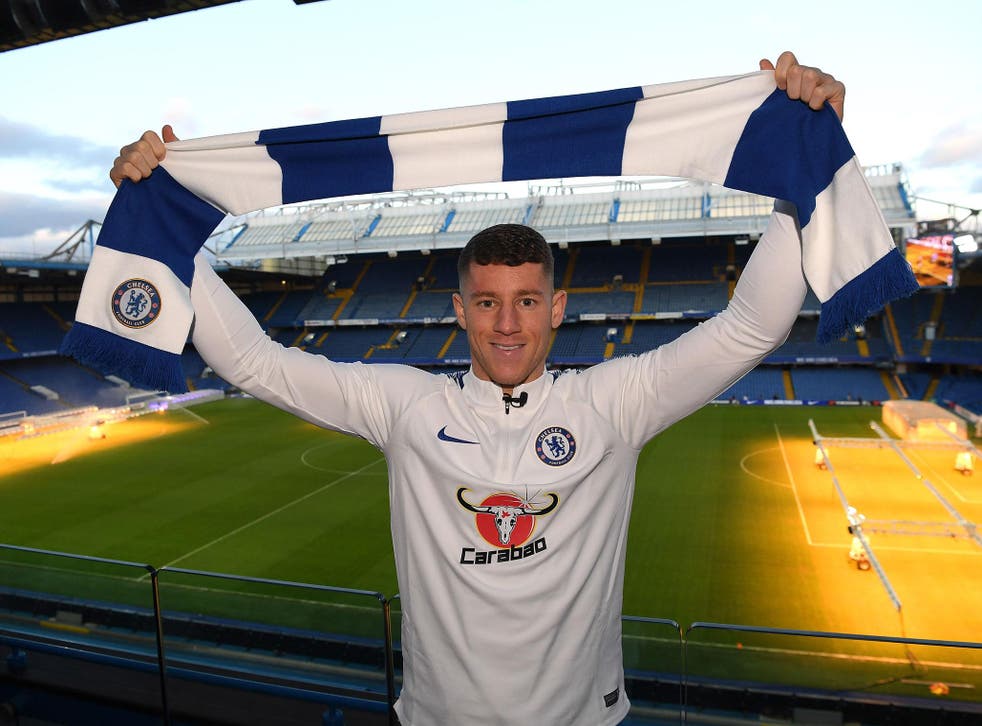 Ross Barkley grew up playing his football on pitches known as the Mystery close to his childhood home in Wavertree.
In the case of the now 24-year-old it was very much a misnomer given it was here that he developed the certainty in his skills that saw him graduate to the senior Everton ranks at the same speed he slalomed through youth team defences.
That assuredness has wavered in recent seasons but after stagnating and then struggling with injury at his boyhood club, he now leaves Merseyside for London in a £15m deal that has been almost six months in the making.
Transfers: Players that are out of contract in 2018

Show all 43
In truth, the move can't come fast enough for a player who endured an uneasy relationship with previous boss Ronald Koeman and is yet to play a first team match this season as a result of injury.
His recent fortunes at club level represent a significant fall from grace for a player who was handed his England debut by Roy Hodgson after just four starts for his club side in September 2013.
Leaving Everton for Chelsea could be a classic case of jumping out of a frying pan and into a fire, but having personally doused the flames of expectations that have surrounded him since he made his Toffees bow at the age of just 17 in August 2011, a move could be just what he needs.
That's certainly the view of Tosh Farrell, Everton's former technical coordinator, who worked with the likes of Barkley, Wayne Rooney and Jack Rodwell during their formative years.
"For all the right reasons he has to move," says Farrell. "For clubs outside the top six, more and more, we're seeing more and more clubs parking the bus and that doesn't suit the way he plays. They're crying out for flair and creativity in English players and Ross has both.
"He has always been a big lad and I thought his game reading and game understanding was good. He didn't back off using both feet – he could use both at the age of 11. When he was coming through we knew we could play him anywhere – centre-back, centre-forward, you name it. Wherever he played he looked at home.
"He was definitely up there in a top three of Jack (Rodwell) and Wayne Rooney (to come through the club's youth system). Jack hasn't fulfilled his potential and we don't know about Ross, maybe he could be the one that Everton regret letting go most."
Heading to London as a 24-year-old isn't anywhere near as daunting as doing it in your late teens, but either way, Farrell is in no doubt that the Chelsea target won't be fazed by life in the capital.
"I'm not saying Ross was a quiet boy because every footballer needs a personality but he would conduct himself off the field at a young age when kids can be mischievous," he says. "He has always behaved himself – and I've never heard anything to the contrary."
His maturity was very much in evidence during the 2013/14 season when Barkley excelled under Roberto Martinez at Goodison.
So impressive was his form that he even forced his way into the England squad for the 2014 World Cup, playing a part in every game as Roy Hodgson's men bombed in the group stages.
He is, though, yet to make an appearance under Gareth Southgate and the clock is already ticking down on Russia 2018.
The first priority for Barkley if a move to Stamford Bridge does materialise will be far more prosaic. Namely making sure he's in Antonio Conte's first team plans.
"He's not going to develop sitting on the bench but if he gets on the field and he is allowed to flourish then we've seen what he can do," says Farrell. "Under Martinez, everyone was drawling. Ronald Koeman came in and he wasn't prepared for the kind of the mistakes that a young player can make – he wanted something ready-made which Ross still isn't at the moment.
"Martinez played him at the top of the diamond and would then take a risk and put him as a holding midfielder later in the game. I think that was the approach that really worked for him. At 24 he hasn't reached his prime but to reach his prime he needs players and a manager who trusts him. Mistakes tend to be eradicated as you get older because when you're young that adrenaline rush can overtake you.
"The first thing that hits me (about a move to Chelsea) is that (N'Golo) Kante covers every blade of grass and it could be an absolutely perfect combination.
"I'm not sure he has had that at Everton in the last couple of years and when you haven't got those combinations in midfield then your confidence can drop. You take that extra second on the ball and all of sudden the picture has changed. You can't afford to do that in the Premier League.
"With someone like Kante alongside you, you can have complete faith in your partner and if Ross makes a mistake then they can have a chat about it in the changing room."
The Mystery playing fields will be a world away from Chelsea's state-of-the-art training complex in leafy Surrey.
But if Antonio Conte can unlock the secret to one of English football's great enigmas then both club and country will have every reason to be grateful.
Join our new commenting forum
Join thought-provoking conversations, follow other Independent readers and see their replies