Sergio Ramos to Manchester United: £32m bid rejected - defender wants future resolved within two weeks
EXCLUSIVE: The Spain international does not want to be dragged into Real Madrid's pre-season tour with his future unresolved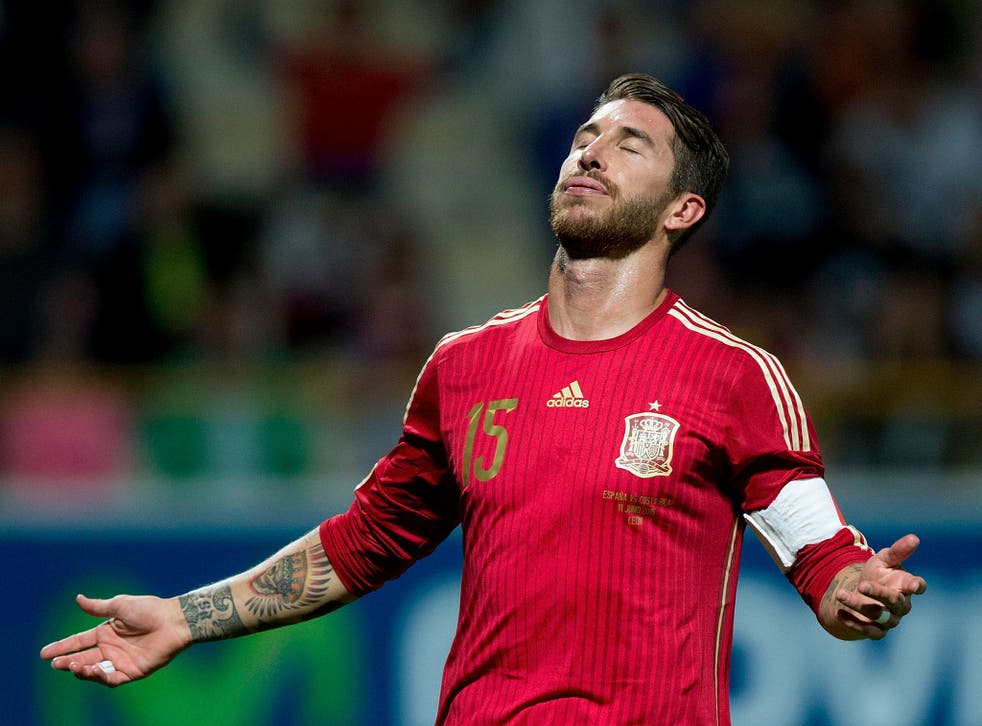 Real Madrid have rejected Manchester United's opening £32m bid for Sergio Ramos, leaving the defender anxious to get his possible move to Old Trafford resolved within two weeks, to prevent him being dragged into the Spanish club's long haul pre-season tour with his future still unclear.
United made an unexpected straight opening bid to Madrid for Ramos, offering a straight sum with no David de Gea deal attached. But as of this afternoon no bid has been received by United for De Gea from the Spanish side and with the Old Trafford club's Ramos starting offer now rejected, there is clearly work to do.
Ramos – who has now left the Bernabeu on holiday ahead of the squad's July 10 date to reassemble for the tour – is anxious for progress.
If the situation remains unresolved, Ramos could find himself flying to Australia on July 11 – facing Roma and Manchester City in mid-July – then heading on to China where Madrid play a further two games, against Inter Milan in Guangzhou and AC Milan in Shanghai.
It is the Spanish side's first visit to China for four years and the last thing Florentino Perez will want in the series of choreographed media appearances is a disgruntled Ramos in the frame – and all of the attendant negative publicity. New manager Rafael Benitez does not want his first weeks in charge to be consumed by a media storm around Ramos, either.
The purpose of Ramos' visit to Madrid's Valdebebas training ground yesterday was to clear his locker for the summer, as well as meet chief executive Jose Angel Sanchez with his brother and agent Rene Ramos. There was no breakthrough in the talks before Ramos left for his break.
United are convinced that Ramos' words and actions during an intense week at his club reveal that he is genuinely interested in joining them and is not involved in a game of bluff, designed to engineer a new contract. There will now be a two-week cooling off period, when the level of Ramos' desire to leave for United will be put to the test.
Paul Scholes' Team of the Season

Show all 11
This morning's Spanish newspapers revealed the way that each of the two sides in the escalating dispute between Madrid president Florentino Perez and Ramos is being championed by a newspaper. The pro-Perez Marca totally ignored the story of Ramos' discontent, even on Monday – the day that Ramos publicly indicated that he wanted to leave. The pattern continued today with the suggestion that there might be some kind of 'truce' between the two sides, which does not reflect what the Ramos camp is saying.
The AS carried the story as Ramos sees it – featuring the United bid they claim is £32m. It has been that paper which has published the player's desire for Madrid to listen to offers for him.
Join our new commenting forum
Join thought-provoking conversations, follow other Independent readers and see their replies