Transfer news: Cesc Fabregas puts an end to Manchester United interest by admitting he wants to stay at Barcelona
Midfielder has said he is 'very happy' with his dream club and that stories have been invented regarding a return to the Premier League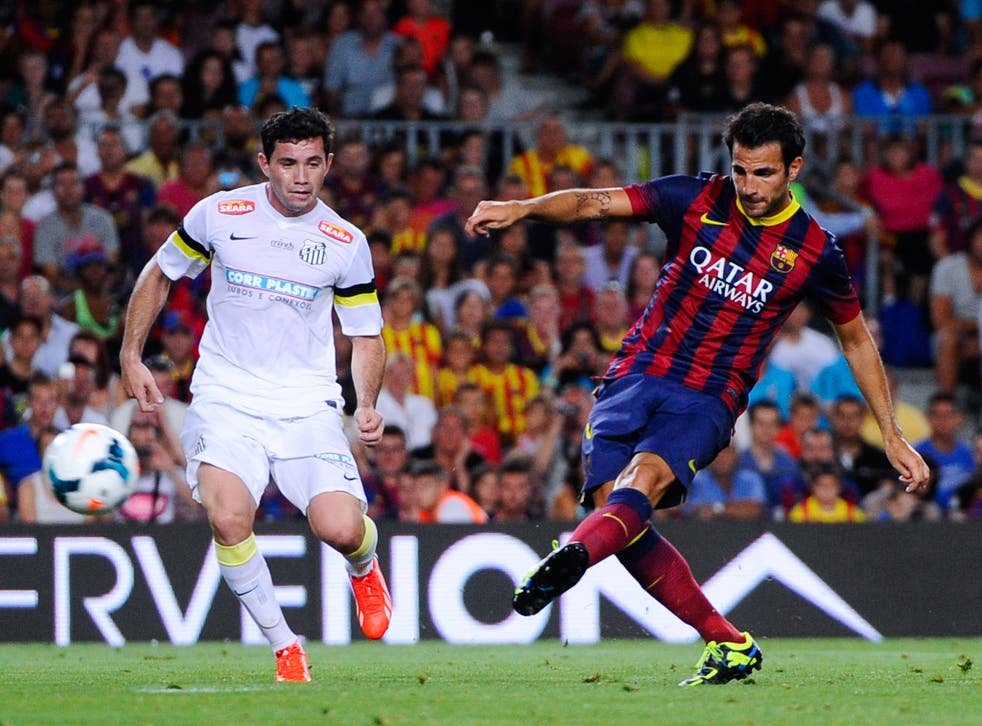 Cesc Fabregas has shown no desire to move to Manchester United after he insisted he is "very happy" at his dream club Barcelona.
United saw two bids rejected for the former Arsenal captain, and reports of a third and final bid prompted Barcelona manager Gerardo Martino to insist they would not sell the midfielder for any price.
Sporting director Andoni Zubizarreta declared earlier this week that the Premier League champions had accepted defeat in their pursuit of the 26-year-old, and Fabregas spoke earlier today to dismiss any speculation that he wanted to leave the Nou Camp.
"Triumphing in Barcelona is what I have been hoping for all my life, it's been my dream since I was a child," admitted Fabregas.
"I am very happy at Barcelona and I haven't spoken to any other club in the last two years."
Fabregas, who joined the La Liga champions after a drawn out transfer saga in 2011, also defended his decision to not make a statement on his future in the midst of speculation about United's interest.
"I've been relaxed about it the whole time, I didn't have to clarify anything because the only thing I was thinking about was staying at Barca," he said.
"As I haven't deceived anyone or hidden anything, I told the club's press department that I would speak when it was my turn to speak to the press."
He went a step further to rubbish claims that he had spoken of his desire to return to the Premier League, where he spent eight seasons under the tutelage of Arsene Wenger before leaving for the Catalan club.
"Stories have been invented," he said. "I don't know why speculation grew even after Tito (Vilanova, former Barca coach), Zubizarreta, Tata (Gerardo Martino, new Barca coach) and (Barca vice-president Josep) Bartomeu all said they wanted me to stay.
"I was never given any sign from the club to make me think they didn't want me, I have always felt wanted here. I spoke to Bartomeu, the president (Sandro Rosell) in person and Tata also told me he wanted me to stay and there's been no problem."
He also dismissed any reports that suggested he had asked for a new contract in the wake of United's interest, admitting that he has a fight on the hands to become a mainstay in the Barcelona midfield.
"What I have to do is do everything better because I'm at the biggest and most demanding club in the world," he said.
United confirmed that they understood Fabregas' comments, when a spokesman said: "We appreciate Cesc is a contracted player at Barcelona and completely respect everything Cesc has said today."
Join our new commenting forum
Join thought-provoking conversations, follow other Independent readers and see their replies