Transfer news: Chelsea prepared to sell Juan Mata to Manchester United for fee in excess of £40m
Jose Mourinho must still give his approval, but that is looking increasingly likely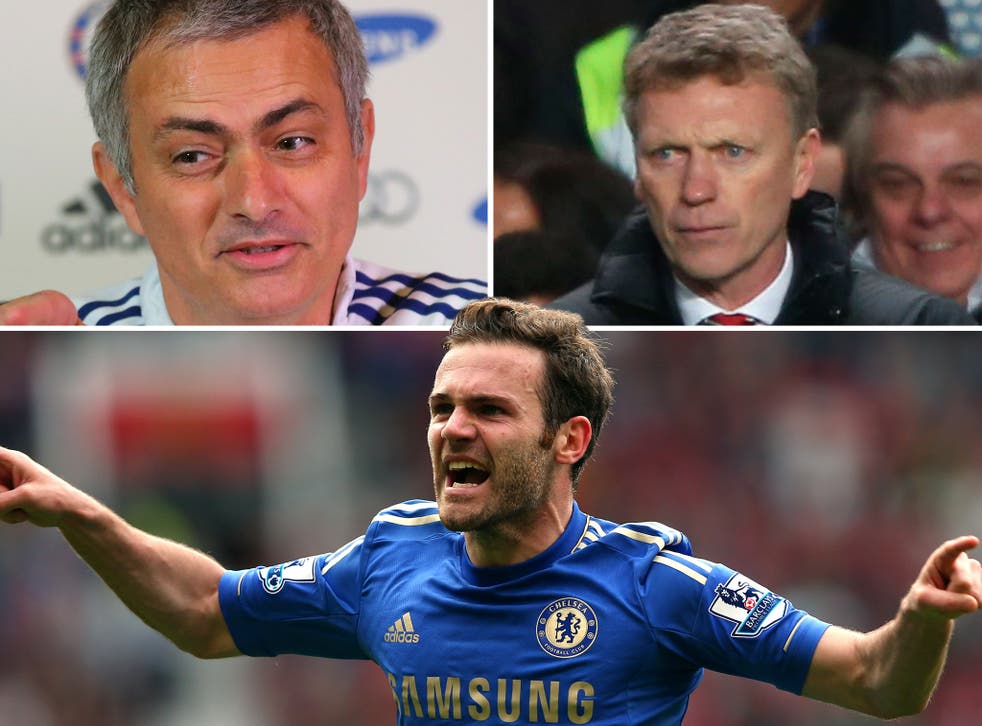 Chelsea are prepared to sell Juan Mata to Manchester United this week for more than £40m with a deal close and now just requiring a final seal of approval from Jose Mourinho who has, thus far, agreed the player can go.
As of last night, Chelsea were still discussing their final course of action but there is an acknowledgement that the situation the club finds itself in, with a big-name player frustrated and out the team, cannot be allowed to continue.
There have been inquiries for Mata from Paris Saint-Germain and Barcelona, as well as a longstanding interest from Tottenham Hotspur, but none of those clubs have come close to offering the kind of deal that United will propose. Chelsea rate Mata, who has two further seasons on his contract, as of similar value to Mesut Ozil who cost Arsenal more than £42m in the summer.
The ultimate decision will rest with Mourinho, who could yet veto the move this month. However, Mourinho recognises that Mata's recent failure to get any first team game-time - he has not played since reacting angrily to being substituted against Southampton on 1 January - has caused tension behind the scenes at the club.
The player himself is unhappy, although not disruptive. Mourinho is aware that keeping the player on the bench in his current role as an understudy to the Brazilian Oscar is not a long-term option. While in an ideal world, Chelsea would keep the 25-year-old, the respect for Mata at the club means they accept that may not be possible.
At £40-45m, Mata would be United's record signing. Chelsea are also aware of the pressures of Uefa financial fair play compliance. In their last accounts Chelsea said that they will comply with FFP, over the most recent monitoring period, keeping losses within the limit of 45m euros (£37.5m).
Since then they have made a net spend with the acquisition of Nemanja Matic offset by the sale of Kevin De Bruyne. Allowing Mata to leave would give them some scope to spend. In the event of a sale, they plan either to sign cover this window or promote a member of the academy squad as cover.
Who else might Manchester United be keen on signing?
Manchester United - January transfer targets

Show all 21
Relates articles...
Join our new commenting forum
Join thought-provoking conversations, follow other Independent readers and see their replies