Juan Mata: Chelsea will regret selling Spaniard to Manchester United, predicts Arsene Wenger
The Arsenal manager admits he was at one stage interested in signing the Spain international
Kevin Garside
Thursday 23 January 2014 23:30 Comments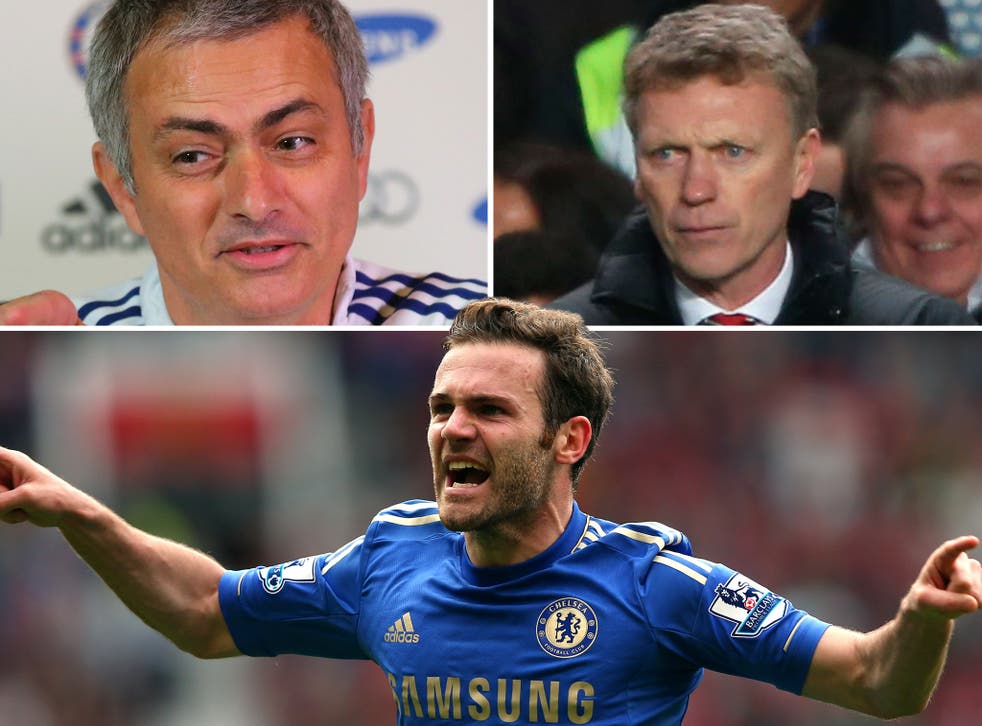 Arsene Wenger believes Chelsea may regret the sale of Juan Mata, a player he once tried to sign, and dismissed the idea that Manchester United are in crisis, despite the latest defeat against Sunderland.
The Arsenal manager is a huge admirer of the Spaniard, who he had hoped to bring to the Emirates before Chelsea weighed in with that predatory cheque book. "Mata is a great player and they sell a great player to a direct opponent," Wenger said.
"Mata is a similar type to (Santi) Cazorla. I don't exactly remember how it worked chronologically but we were interested in Mata. Maybe they (Chelsea) were quicker than us."
It is clear Wenger believes United are enhanced by the arrival of Mata, but played down the downturn in fortunes at Old Trafford. "I don't think of Man United like you (media) think about Man United. It's a short moment in their history.
"I don't see Man United as a club in decline. I see it can happen to any big club, as a club who goes through a difficult moment. But they will come up again, don't worry."
Chelsea manager Jose Mourinho joked after Sunday's win over United that he hoped they would go on to beat his rivals and finish in the top four. A cynic might put that remark and the sale of Mata together. Wenger dismissed that thought, but questioned the validity of a transfer window that operates out of sync with the fixture list.
Related stories...
Asked if Chelsea had sold Mata deliberately to impact on teams who still have to play United a second time, Wenger said: "I wouldn't like to think so because that is a very short-term calculation. Next season they will have to play them again.
"It opens again a little bit the opportunity of this transfer market (to manipulate) because Chelsea had already played twice against Man United so they don't play again any more. They could have sold him last week. Some teams have already played twice against one opponent and some others not.
"I think if you want to respect the fairness for everybody that should not happen. You would want that everybody is on the same level. It's not especially against (Chelsea). I can understand completely what Chelsea is doing. They do not do the rules but maybe the rules should be a bit more adapted to more fairness."
Wenger senses that the move was motivated more by circumstance and Chelsea's desire to meet the demands of financial fair play. "I think it's a purely financial reason. That is the first time I come to that conclusion with Chelsea. It means somewhere that Chelsea changes philosophy and they want to get on line with FFP. For me that is the main reason. That is a good thing.
"Their team will grow and they are not in the need to buy because they have plenty of young players – Hazard, Oscar, Ramires, Luiz. They had a surplus with Mata, so they sold him. Yes it is a surprise, but they got a good price."
Who else might Manchester United try to sign this month?
Register for free to continue reading
Registration is a free and easy way to support our truly independent journalism
By registering, you will also enjoy limited access to Premium articles, exclusive newsletters, commenting, and virtual events with our leading journalists
Already have an account? sign in
Join our new commenting forum
Join thought-provoking conversations, follow other Independent readers and see their replies