Transfer news: Luis Suarez hopes for 'friendly' resolution despite showing a 'total disrespect' to Liverpool
Striker wants to reach an agreement with the Reds but reiterates his desire to leave the club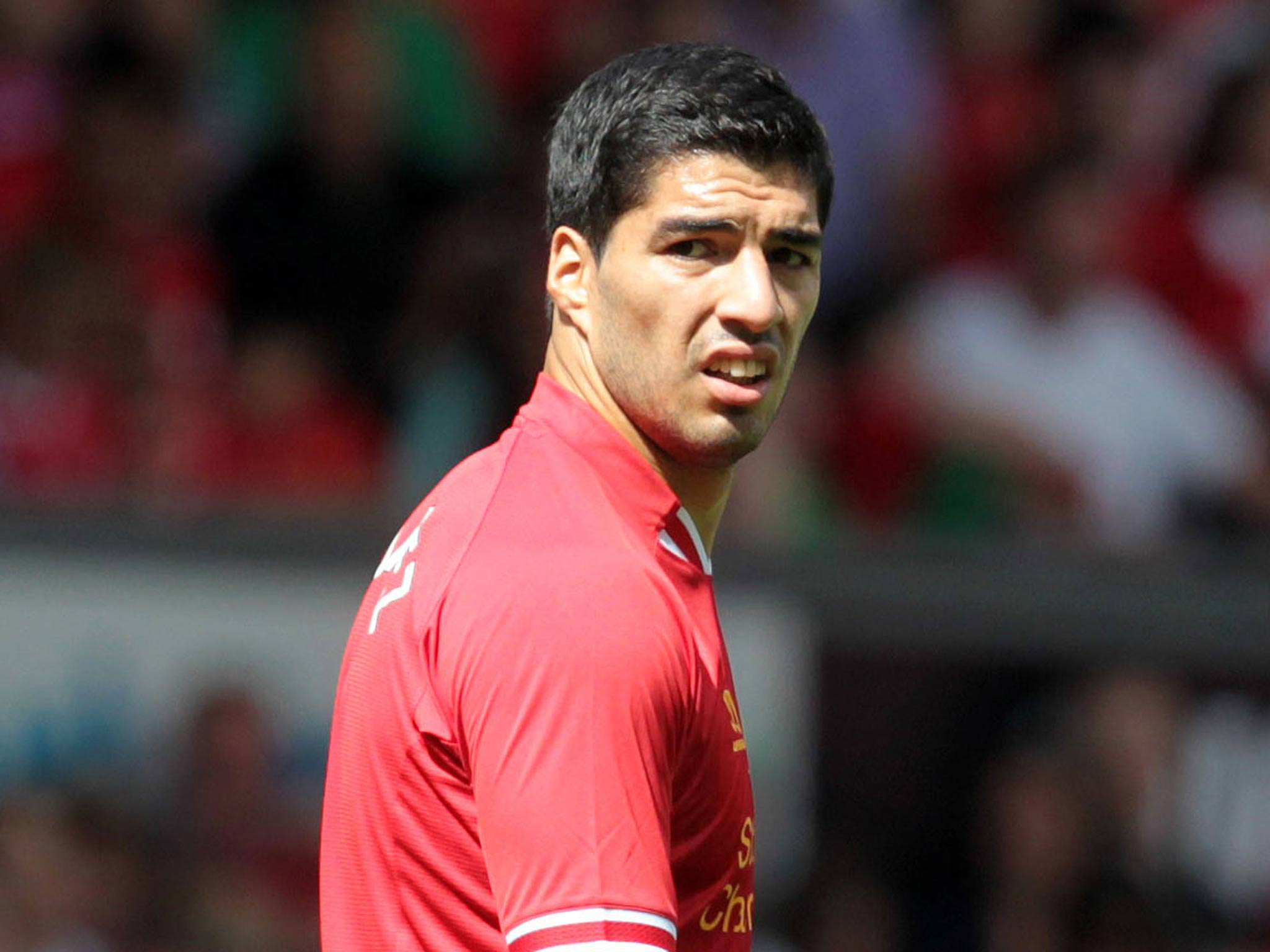 Luis Suarez has spoken of his hopes that a "friendly" resolution can be reached between himself and Liverpool over his wish to leave the club having felt the wrath of manager Brendan Rodgers.
Rodgers was furious with Suarez's comments that the club had reneged on their words that they would sell him this summer should they fail to reach the Champions League.
Rodgers reject Suarez's claim, and said the Uruguayan striker had shown a "total disrespect" to the club who defended him so prominently during his controversial time at Anfield.
The 26-year-old is pushing for a move away from the club, with Arsenal the only side interested in him at the present time as Real Madrid continue their pursuit of Tottenham winger Gareth Bale. Suarez would favour a move to Spain over London though, as he attempts to escape the British media that he has blamed his decision to leave on.
Even Reds captain Steven Gerrard attempted to talk Suarez into staying with Liverpool, especially after his 23 goals last season in the league saw him become one of the most threatening strikers in the world in front of goal.
"I'm still defending the Liverpool shirt and I will do so until the last minute," Suarez told Spanish newspaper Marca after he was left at home for last night's friendly against Valerenga in Norway because of injury.
"My aim is to reach an agreement with the club in a friendly manner and I hope the clause we agreed a year ago is fulfilled. Up to now, it hasn't been.
"It's not that I want to or am desperate to leave, but I like things to be clear and a year ago I made my position to the club clear.
"Gerrard has a lot of history with Liverpool and his words are very important but everyone should understand that I need to play the Champions League to keep growing as a footballer.
"Now I have the chance, I want to take it.
"A Champions League team (Arsenal) is making a big effort to get me and one always wants to be where they feel comfortable.
"There were a lot of rumours (about Real) that were different to reality: Madrid never called me personally or Liverpool to try and negotiate.
"Every player aspires to reach the top and Real Madrid is among the most important clubs in the world. It would be very difficult to say no to Real Madrid."
Suarez would not state his preferred destination, but it would likely be Madrid in an effort to step out of the media limelight that he was found himself in during his spell in England, claiming: "I would decide what's best for my private life and my family."
He remains adamant that there is an agreement between himself and Liverpool that a bid over £40m allows him to negotiate a move away from the club, but Liverpool are undeterred in their claim that no such clause exits between the two parties.
Gordon Taylor, chief executive of the Professional Footballers' Association, said he did not believe there was a "cast-iron" buy-out clause and as he understood the situation Liverpool were not under any obligation to sell. Suarez clearly still disagrees with that though.
"We (Suarez and his agents) had an offer from a Champions League team, we considered the situation and decided that, as a new coach (Rodgers) was coming, and the club was making a big effort to get into Europe, we should renew my contract with a new clause: if we didn't get into the Champions League I could leave if there was an offer of over £40 million," Suarez continued.
"I don't feel that (these are his last days at the club). I'm still enjoying being at Liverpool and the moments I'm experiencing with this club.
"I'll remember the day of my debut, and that I came here from Ajax with great expectations and then played some unforgettable games."
Suarez was cheered when he appeared in Gerrard's testimonial against Olmpiacos last weekend, and again when Liverpool held an open training session at Anfield during the week.
However, that reception will not await Suarez should he run out in the colours or Liverpool again, with his protestations against the club leaving an ill-feeling among the fans that stuck by him during his previous misdemeanours.
His publicised incident with Patrice Evra earned him an eight-game ban, while he is currently serving a 10-match ban for biting Chelsea defender Branislav Ivanovic last season, with six games left to run on the ban.
Suarez still wants to thank the fans for their support, though it remains to be seen if the Kop faithful will return the sentiment.
"The Liverpool fans are incredible. I'm very grateful for their support," he said.
"I'm very proud to feel their love and it demonstrates that I'm doing a good job."
Join our commenting forum
Join thought-provoking conversations, follow other Independent readers and see their replies