Luke Shaw: Manchester United face race against time to win duel as Chelsea challenge for Southampton star
Rooney talks on new contract smoothed by United's plans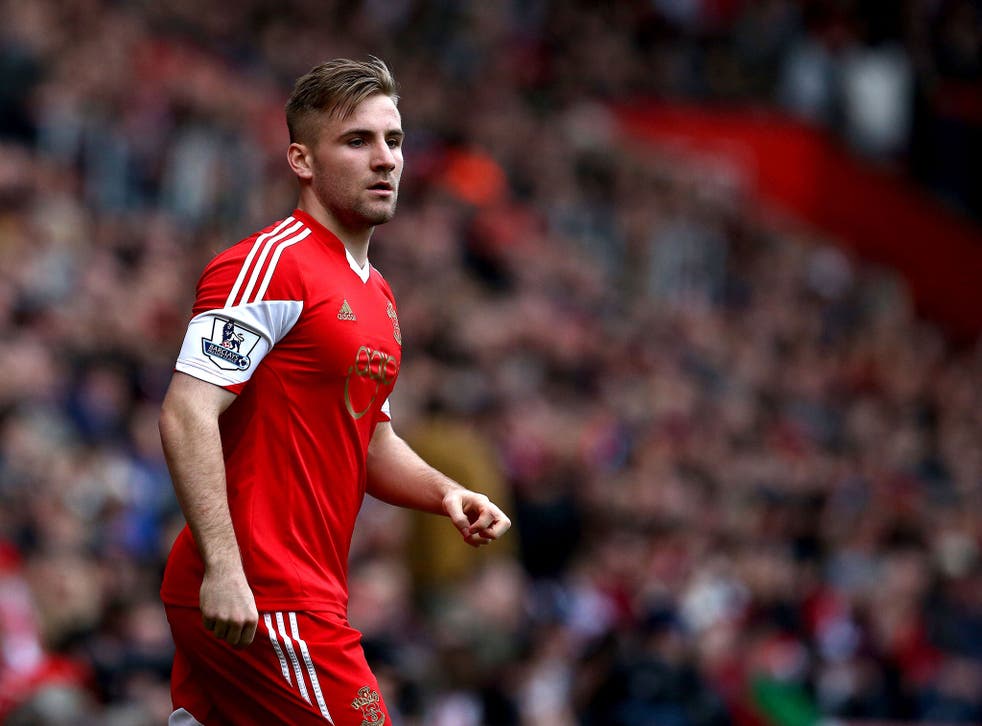 Manchester United expect to be forced to wait until the summer to challenge Chelsea for the signature of Southampton's Luke Shaw, with time now running against them in the last five days of the transfer window.
United are yet to lodge a bid for the 18-year-old left-back and though a move is possible this week, the Premier League champions will need to outbid the west London side substantially if they are to secure the player's services. Shaw, a Chelsea fan who played at the club's development centre, is expected to be more open to a move to Stamford Bridge, though United have shown in spending a club record £37m on Juan Mata that they will invest heavily.
It is thought Southampton may also feel the need to show commitment to manager Mauricio Pochettino by not selling Shaw, only two weeks after the departure of executive chairman Nicola Cortese.
Juan Mata, who will be formally presented as a United player today, could take the iconic No 7 jersey, which has been unused since Antonio Valencia gave it up at the start of the season. The jersey, once worn by Eric Cantona, is more likely to be taken by Mata than the No 9, which is the other prominent number presently untaken.
Manchester United's most expensive signings... were they worth it?

Show all 12
United, who are not looking to buy Newcastle United's Yohan Cabaye, avoided any direct contact with Chelsea while concluding the Mata signing, to prevent the selling club attempting to draw them into negotiations over Wayne Rooney. Instead, the deal was completed with the Mata camp – comprising the player's father Juan Snr, the British lawyer Colin Pomford and a solicitor – negotiating the agreement that the player could leave for €45m (£37m), while United had no direct involvement with Chelsea at all.
Mata's advisors secured an agreement with Chelsea around the start of the season that he could leave the club for €45m if the Spaniard remained outside of manager Jose Mourinho's plans. Initially, Chelsea stipulated that the agreement must exclude United. Then Mata's camp secured a verbal agreement that a move to Old Trafford could take place. But United only secured a formal agreement that he could leave to join them on Friday night, after Mourinho's press conference in which he bid farewell to the player and explained the club's reasons for selling him.
Manager David Moyes cautioned yesterday that joining United will be something Mata must step up to. "When you come to Manchester United you are tested a little bit – the players will be the first ones to test him when we get him training because they'll want to see what he can bring," he said. "I'm sure they'll make him aware of what we stand for and what traditions there are here.
"He's a Spanish international and we've signed him up for a long time now." Moyes added: "I don't think we'll have any more [new signings] in January."
Rooney has been briefed on the club's ambitions for the next few years and so far looks willing to commit his future to a new five-year deal, worth around £15m a year. Discussions to that effect are already under way between the club chief executive Ed Woodward and Rooney's agent Paul Stretford, though a deal is not close.
Register for free to continue reading
Registration is a free and easy way to support our truly independent journalism
By registering, you will also enjoy limited access to Premium articles, exclusive newsletters, commenting, and virtual events with our leading journalists
Already have an account? sign in
Register for free to continue reading
Registration is a free and easy way to support our truly independent journalism
By registering, you will also enjoy limited access to Premium articles, exclusive newsletters, commenting, and virtual events with our leading journalists
Already have an account? sign in
Join our new commenting forum
Join thought-provoking conversations, follow other Independent readers and see their replies