Transfer news: Manchester United 'pull out' of race to sign Willian and also turn down move for Mesut Ozil
Manager David Moyes is looking for a controlling midfielder as a priority leaving Liverpool as clear favourites to sign the Brazilian attacking midfielder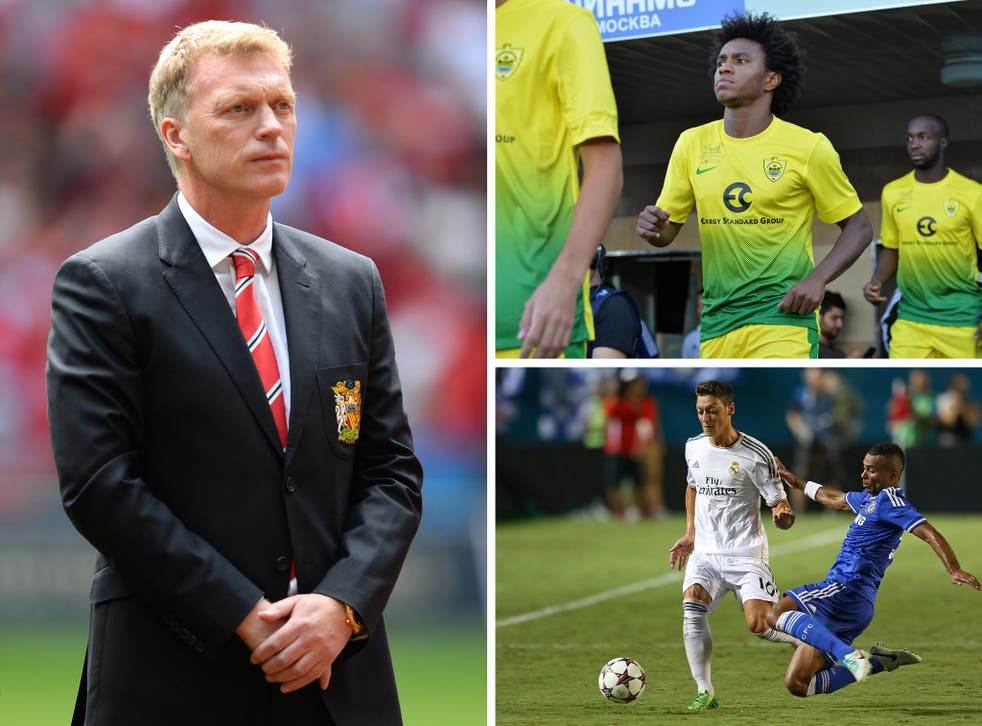 Manchester United are reported to have turned down the chance to make a move for attacking midfielders Willian or Mesut Ozil.
David Moyes is believed to be looking for a controlling midfielder, rather than a flare player like Willian – who looks likely to leave current club Anzhi – or Ozil, who is unsettled at Real Madrid following their pursuit of Spurs winger Gareth Bale.
United have accepted defeat in their pursuit of top transfer target Cesc Fabregas, with the former Arsenal captain destined to stay at Barcelona, although they will monitor the situation should he change his mind before the transfer window shuts.
This had triggered reports that they would move for Willian, while it was also said that Real had offered 24-year-old Ozil to the Premier League champions for around £40m, but it now seems they will not pursue either player.
Liverpool are in advanced talks with the Brazilian attacking midfielder regarding a £30m move to Anfield, and they remain confident of landing him despite long-term interest from Tottenham.
Willian had put Premier League clubs on red alert when he admitted he would prefer a move to England after Anzhi's billionaire owner Suleyman Kerimov lost his patience with the underachieving squad and made them all available for a transfer.
Speaking to ESPN earlier this week, Willian said: "There was the Manchester City bid that was turned down. Now I'm waiting for a new bid to arrive in the next days from a few clubs, like Liverpool. If it's really Liverpool, then it is surely a great club. I'm hopeful and very calm, just waiting for the best.
"England is my goal. I like the Premier League very much, I enjoy the English football and certainly, if that happens, it will be very good for me and for my image."
Meanwhile, Ozil is said to have been unsettled with life at Real after the Spanish club's open pursuit of Bale, along with the arrival of Luka Modric last season and feels his first-team place is being put into question.
Madrid are also prepared to offload some of their squad in order to fund the Bale transfer, which is likely to break the existing world-record transfer fee they set in 2009 after they paid Manchester United £80m for Cristiano Ronaldo.
Join our new commenting forum
Join thought-provoking conversations, follow other Independent readers and see their replies