Transfer news: Tottenham will try to sign defender Vlad Chiriches before transfer deadline reveals Andre Villas-Boas
Kwame Wilson
Tuesday 27 August 2013 11:19 Comments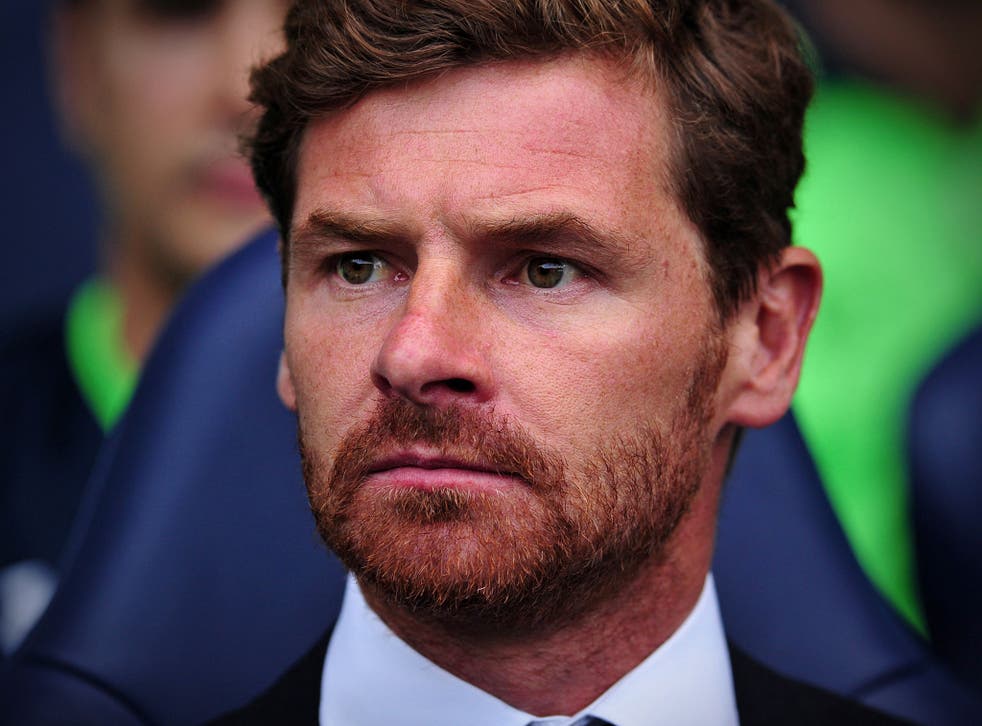 Andre Villas-Boas confirmed today that Tottenham Hotspur will move to sign the Romanian defender Vlad Chiriches from Steau Bucharest before the transfer deadline on Monday, after his side beat Swansea City 1-0 at White Hart Lane.
A second Roberto Soldado penalty of the season won the game for Spurs and afterwards, Villas-Boas said that the 23-year-old Chiriches was a player that the club was interested in. He joked that they may lose him as they had done with Willian to Chelsea. Villas-Boas said: "Vlad Chiriches, there is an interest in the player. Maybe somebody steals him as well!
"I'm telling you we have looked to strengthen our backline with the departure of Steven Caulker, last year we had Younes [Kaboul] injured for the season but we had five, so we are looking for the position and we are going to go ahead with our re-strengthening."
The Spurs manager said that Gareth Bale had been given permission to go to Spain for a family holiday and therefore was not at the first home game of the season. He said that the player, whose move to Real Madrid is just days away, was still not fit to play and had not trained.
"I would like to tell you we never force non-selected players to be at our games, it's my decision from last season onwards. I think it was never a club decision from the past, it's something I did. The way that I run the squad, [injured] players are not obliged to be present in our games, so we allow these players two days off."
Villas-Boas still maintained that there was still no guarantees about Bale's departure. "Its very difficult for me to help you in this situation, there is interest from Real Madrid. I'm not sure if the transfer will happen or not. Hopefully you can have more news in the next couple of days, but at the moment, there is nothing I can tell you."
On Willian's decision to join Chelsea over Spurs, Villas-Boas said: "The answer that I want to tell you is Willian made a choice to join Chelsea and the only I can wish him is good luck because he is a person I have a good relationship and he has decided to join another club. Good luck to him ... he made a choice, that he feels is important for the development of his career, good luck to him."
Villas-Boas praised the contribution of Andros Townsend who won a debatable decision to get the penalty. He said: "When he receives the ball he has one objective and that is to beat the man,and he is really adding to our game: bringing that light and spark into our game being a very explosive player. We gave him the opportunity bearing in mind what he did against Dinamo Tblisi and I think he took it very, very well."
Villas-Boas said he was happy with his team's shape and insisted that the "new mentality" his latest recruits have brought to the squad was promising ahead of the derby game against Arsenal a week today.
"At the moment we have six points from two games, last year we had two points from three. Obviously we go to Arsenal, which is a different type of game, a great rivalry and anything can happen. We haven't been successful there over the last couple of years, we hope to take this [new] mentality forward to get a good result ".
Villas-Boas revealed Aaron Lennon missed today's match with a pain in his foot but could be "back for the Arsenal game". He refused to comment on reports linking Spurs with the Zenit St Petersburg attacker Hulk and Real Madrid's left-back Fabio Coentrao.
Register for free to continue reading
Registration is a free and easy way to support our truly independent journalism
By registering, you will also enjoy limited access to Premium articles, exclusive newsletters, commenting, and virtual events with our leading journalists
Already have an account? sign in
Join our new commenting forum
Join thought-provoking conversations, follow other Independent readers and see their replies