Transfer news: Tottenham winger Gareth Bale could complete move to Real Madrid tomorrow after Franco Baldini arrives in Spain to complete negotiations
Spurs' technical director has been responsible for their £60m spending spree with deals for Willian, Erik Lamela and Miralem Pjanic still to go through but Real's focus tonight is on the return of Raul
Jack de Menezes
Thursday 22 August 2013 17:06 Comments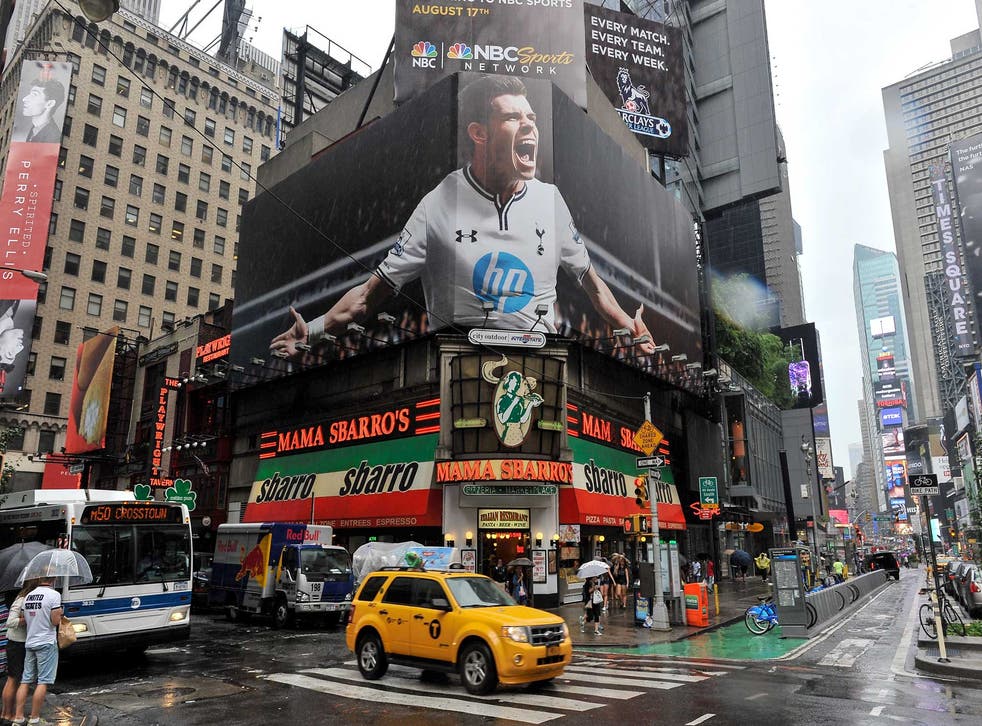 Gareth Bale's move to Real Madrid appears to be inching closer after Tottenham's technical director Franco Baldini flew to the Spanish capital to finalise the transfer of the winger while also hoping to complete deals for Roma duo Erik Lamela and Miralem Pjanic.
The deal, which stalled in recent weeks after negotiations over how the fee could be paid, could be completed as early as tomorrow as Real look to break the world-record transfer fee they set in 2009 with the £80m acquisition of Cristiano Ronaldo from Manchester United.
Real take part in the Santiago Bernabeu Trophy tonight as they take on former striker Raul's new club, Qatari side Al Saad, in the annual pre-season friendly. The match will take the focus away from Bale for tonight, but the deal could be completed tomorrow with Real not scheduled to play again till Monday.
Real remain convinced that Bale will join them this summer and are hopeful that the deal can be concluded before deadline day, while Spurs will also be keen to see the deal completed earlier – should they decide to sell – so they can immediately reinvest the money in Lamela and Pjanic, while the deal for Brazilian attacking midfielder Willian could go through later today.
Reports emerged earlier this week that the deal would be in the region of £93m including the exchange of left-back Fabio Coentrao, but it is believed that Coentrao has rejected the move and instead Real will have to cough up the figure through cash-only.
Spurs have already spent £60m on improving their squad with the additions of Roberto Soldado, Nacer chadli, Paulinho and Etienne Capoue, while a further £30m for Willian will see that figure rapidly increase in what has been Spurs' biggest spending summer in the club's history.
Asked if Lamela and Coentrao had agreed to join the club, manager Andre Villas-Boas replied: "They have not signed for Spurs. Both of them are great players but I cannot extend myself. We will see some new players in defence and attack."
Real president Florentino Perez is willing to sanction such a hefty price-tag due to the belief that commercially, Bale will end up paying for himself through the income that his signing will generate.
The Spanish club are due to play Grenada on Monday which may be too early for the Welshman to feature – depending on when a deal goes through – but they meet Athletic Bilbao in a midday kick-off the following weekend that would generate a global following.
Real began their 2011-12 league campaign with a midday kick-off that received an enormous following in Asia due to the early start, and although initial figures of 60m viewers in China alone were proved to have been exaggerated, the game was still screened on seven different channels in the country alone.
Register for free to continue reading
Registration is a free and easy way to support our truly independent journalism
By registering, you will also enjoy limited access to Premium articles, exclusive newsletters, commenting, and virtual events with our leading journalists
Already have an account? sign in
Join our new commenting forum
Join thought-provoking conversations, follow other Independent readers and see their replies