Transfer talk: Chelsea confident of capturing Manchester United striker Wayne Rooney - and are ready to sell Fernando Torres or Demba Ba if they do
The Blues are not interested in offloading any other players this summer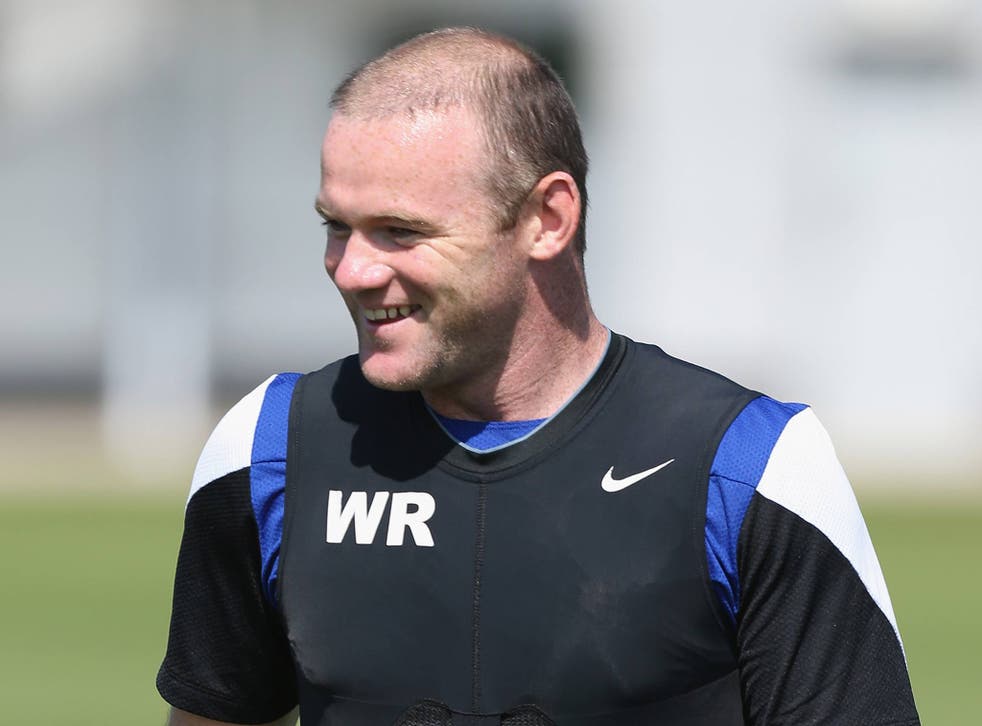 Chelsea will sell Fernando Torres or Demba Ba should they be successful in landing Wayne Rooney this summer and are still confident of going into the season with the England striker as their first-choice centre-forward.
The club still believe that they can pull off the signing in this transfer window and have not been dissuaded by any of the public pronouncements by Manchester United's new manager David Moyes that Rooney is not for sale. Signing Rooney is Chelsea's biggest priority this summer and with two years left on his deal they are confident he will not sign another contract at Old Trafford.
Chelsea regard the potential availability of Rooney much the way Sir Alex Ferguson saw Robin van Persie's situation at Arsenal last summer. Chelsea feel that he is the kind of player who very rarely becomes available and that given there is a chance of acquiring him, they have to make sure they are at the front of the queue.
The plan agreed with Jose Mourinho would be that should the Rooney deal be agreed, either Ba or Torres will go - but not Romelu Lukaku, who is part of the squad that flies to Bangkok on Thursday on the first part of a three-game tour of Thailand, Malaysia and Indonesia. That would leave the Chelsea manager with three centre-forwards in his squad.
Chelsea's confidence over Rooney appears to be born of a belief that United will eventually decide to cash in on a player who is not happy at the club. Even without Ferguson's claims on the last day of the season - rejected in private by the Rooney camp - that he asked for a transfer, United would still have a major decision to make over Rooney.
With two years left on his deal, Rooney, 27, is at a point in his contract cycle where the club must either tie him to a longer deal or cash in on him.
The received wisdom in negotiations is that once a player goes into the final two seasons of his contract then his position becomes progressively stronger as time elapses.
Although Mourinho and the Chelsea hierarchy would sanction the sale of Torres or Ba in the event of signing Rooney, there will be no further departures from the squad. Chelsea would not be interested in a part-exchange deal for Rooney involving Juan Mata. The club will also not countenance selling David Luiz. Ba has attracted interest from Fenerbahce and the club believe that there will always be a market for Torres.
Rooney was part of United's tour squad that embarked for Thailand a day ahead of Chelsea. United play the Singh All-Star XI on Saturday, two days before the same Thai side play Chelsea. Moyes gave an interview to talkSPORT radio in which he said that his relationship with Rooney was good and that the pair had visited one another's homes to discuss the future.
He said: "The club has already stated that Wayne is staying and is not for sale. I have met Wayne two, three, four times and he's here every day. I have of course met him long before on many occasions.
"There has been a lot said about Wayne and myself over the years but we have a really good relationship. I have got him back to Goodison Park several times over the last few years.
"Wayne came up to my house and I came up to his house to meet him and have a chat. He is training great. The team here are telling me that it's the best shape they've seen him in for five years so I am taking it as a positive.
"We have stated he is not for sale and I am going to try to get the best Wayne Rooney that I possibly can."
Register for free to continue reading
Registration is a free and easy way to support our truly independent journalism
By registering, you will also enjoy limited access to Premium articles, exclusive newsletters, commenting, and virtual events with our leading journalists
Already have an account? sign in
Register for free to continue reading
Registration is a free and easy way to support our truly independent journalism
By registering, you will also enjoy limited access to Premium articles, exclusive newsletters, commenting, and virtual events with our leading journalists
Already have an account? sign in
Join our new commenting forum
Join thought-provoking conversations, follow other Independent readers and see their replies