Vincent Janssen to Tottenham: Striker holds talks over potential £12m transfer
Mauricio Pochettino watched the Dutchman in action last week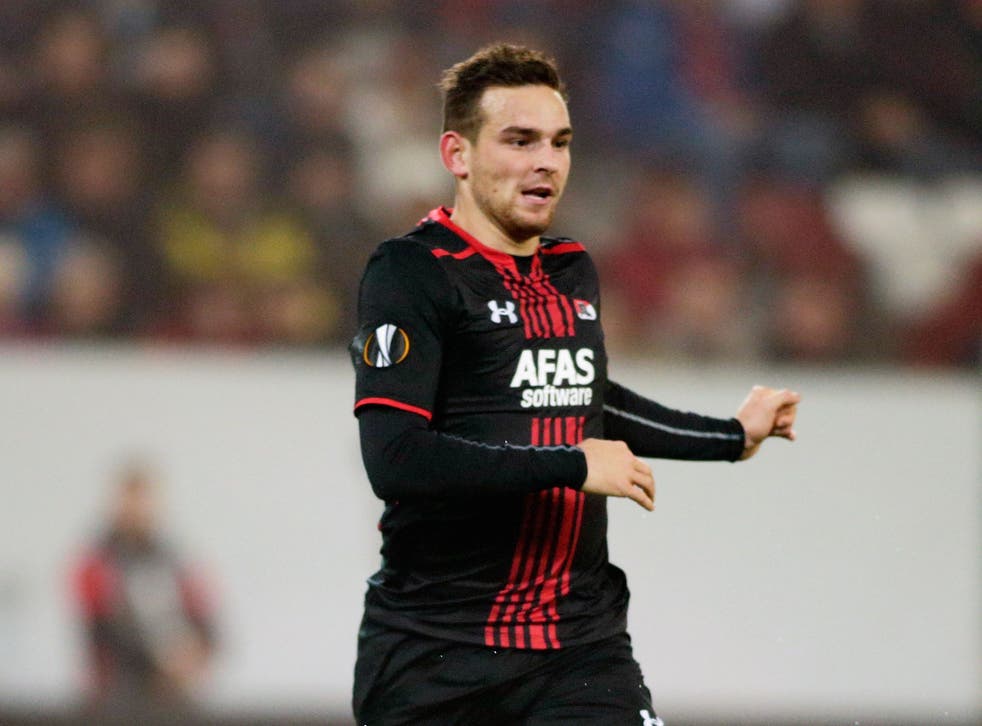 Tottenham have held talks with striker Vincent Janssen ahead of a potential transfer to the Premier League side, according to reports.
Janssen is understood to have spoken with senior figures at White Hart Lane to determine whether he is keen on the move.
A fee between Tottenham and Janssen's club AZ Alkmaar has not yet been discussed, however the Dutch side value the 21-year-old at £12m.
Janssen was the top scorer in the Eredivisie last season, scoring 27 goals in 34 games to help propel AZ Alkmaar to a fourth-place finish.
Mauricio Pochettino was in Vienna on Saturday to watch Janssen score for the Netherlands in a 2-0 win over Euro 2016 participants Austria. The forward also scored for the Netherlands when they beat England 2-1 at Wembley in March.
Summer 2016 Transfer Window - Done deals and rumours
Janssen's fine season hasn't gone unnoticed around Europe with Wolfsburg, Atletico Madrid and AC Milan also linked with a move for the striker.
Join our new commenting forum
Join thought-provoking conversations, follow other Independent readers and see their replies