Zlatan Ibrahimovic: Manchester United and Arsenal target has already made decision on future, says super-agent
Striker expected to leave PSG this summer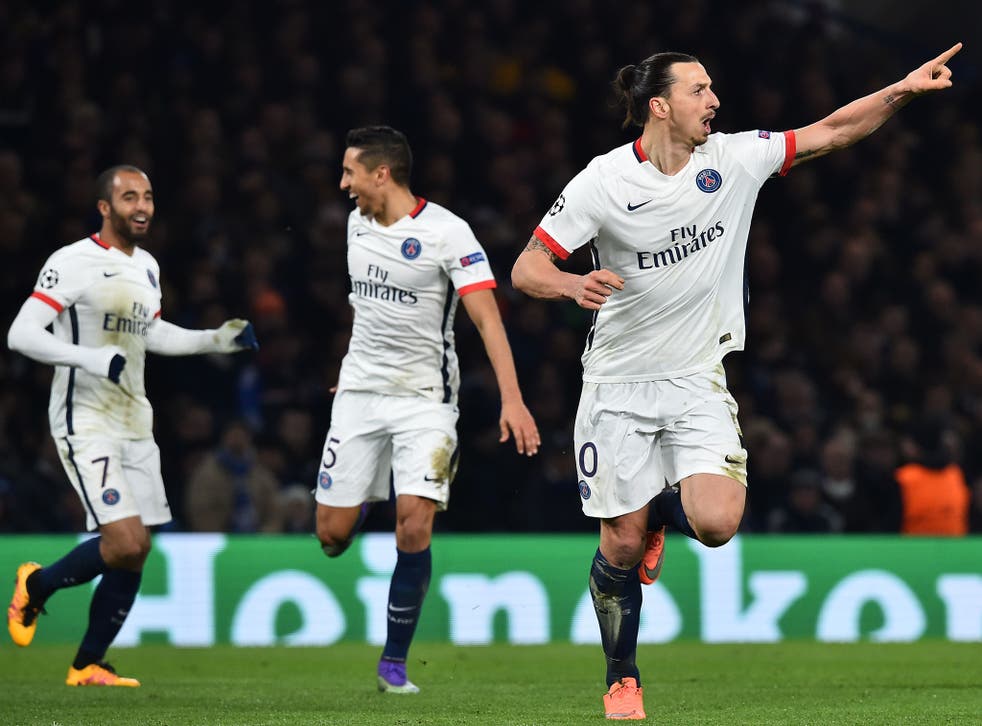 Zlatan Ibrahimovic has already decided where he will play next season, according to super-agent Mino Raiola.
The Swedish striker, who starred for Paris Saint-Germain as they dumped Chelsea out of the Champions League on Wednesday night, is out of contract at the end of the season and expected to leave Paris in the summer.
He has been linked with clubs across Europe, with Manchester United, Arsenal and Chelsea said to be in the running for the 34-year-old, who has won 12 league titles in four countries and scored almost 400 career goals.
Despite his advancing years, the Swede showed at Stamford Bridge that he is still more than capable of being a formidable force on English soil.
However, Raiola, who also represents Paul Pogba, Mario Balotelli and Romelu Lukaku, says that his mind is already made up.
"We know what we want but we will not say anything until the summer when the season is over," Raiola told Swedish newspaper Expressen.
"But we are clear now what we want to happen."
Raiola also aimed a dig at the English press who he says have made up rumours about the striker.
"They shoot from the hip and hope that something will hit the mark."

Join our new commenting forum
Join thought-provoking conversations, follow other Independent readers and see their replies