Zlatan Ibrahimovic to Manchester United: PSG forward 'pretty sure' he will remain at French side
The PSG forward has ended speculation that he might be joining Manchester United this summer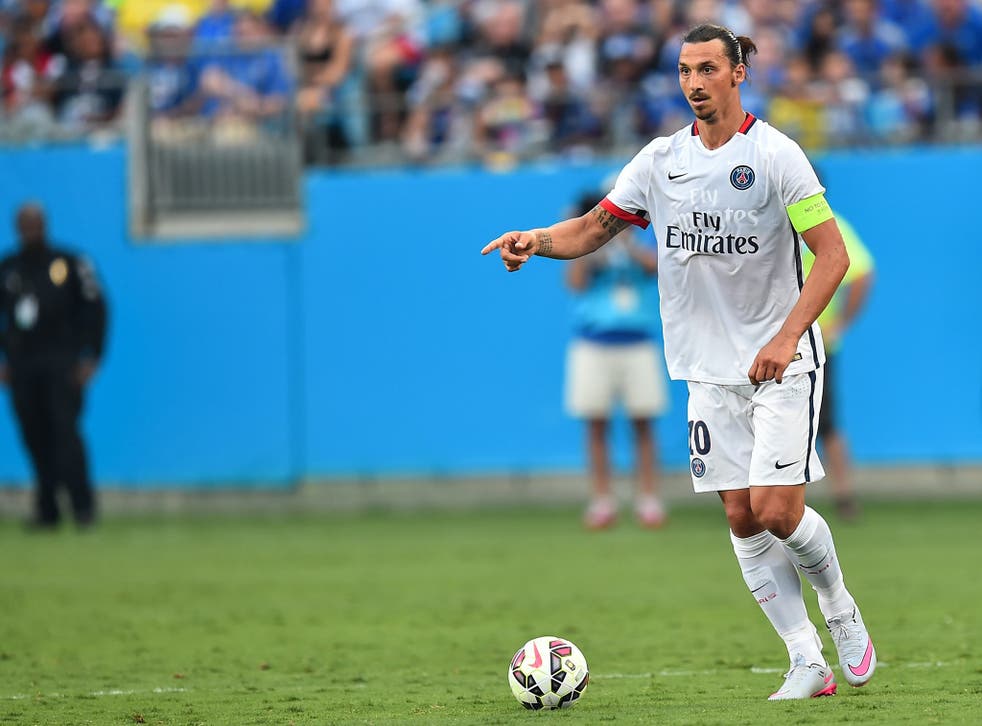 Zlatan Ibrahimovic has ended speculation linking him to Manchester United after all but confirming his future to Paris Saint-Germain. The Swedish striker has remarked that he was 'pretty sure' he would stay at the club.
The forward has been linked with a move away from PSG this summer and he recently said that his future is in the hands of his agent. Ibrahimovic has been notably tied to AC Milan but rumours have surfaced in the past week hinting that the striker could be Louis van Gaal's 'surprise' signing.
Speaking to ESPN, Ibrahimovic has since brought these rumours to an end. He said: "I am happy at PSG. I have one more year to play at PSG then let's see what happens. But I am pretty sure I will stay at the club and I'm enjoying it."
Much has been made of Ibrahimovic's relationship with coach Van Gaal who the forward played under at Ajax. Reports suggest the pair clashed at the club with this tension culminating in the Dutchman's resignation in 2004.
Ibrahimovic later described Van Gaal as "a pompous a**" who "wanted to be a dictator" in his 2013 autobiography, "I Am Zlatan".
In his recent interview, Ibrahimovic admitted that their relationship was still "not good". He said: "He was a director in Ajax, and the way he is working is not the way I work." When pressed whether their relationship would still be an issue he added that it would be a "big problem".
But the Swedish international and captain suggested it still would not prevent him from playing at Old Trafford. "At the end, I think he is a professional and I am professional," he said.
"Whoever I work with, I never had this kind of problems, because at the end I need to do my job, he needs to do his job, and I think a lot of fights would happen, but that's something I like."
Van Gaal himself looked to challenge the recent rumours linking Ibrahimovic to the club. "I don't know if I want to buy a striker," said the coach. "I have read in the media a striker is the surprise. That's not what I said. I mean something else."
The Swede appeared to reaffirm his plans to remain at PSG after openly welcoming Angel di Maria to the club. "Welcome to him, he will bring his qualities, he is a good player. With him the team will be better," Ibrahimovic told Le Parisien.
"When Real Madrid got Bale they became better for sure and we will become better for sure with Di Maria."
Join our new commenting forum
Join thought-provoking conversations, follow other Independent readers and see their replies