Double Olympic champion Alistair Brownlee latest target of Fancy Bears medical record hacking
His data was released on Monday along with 19 other athletes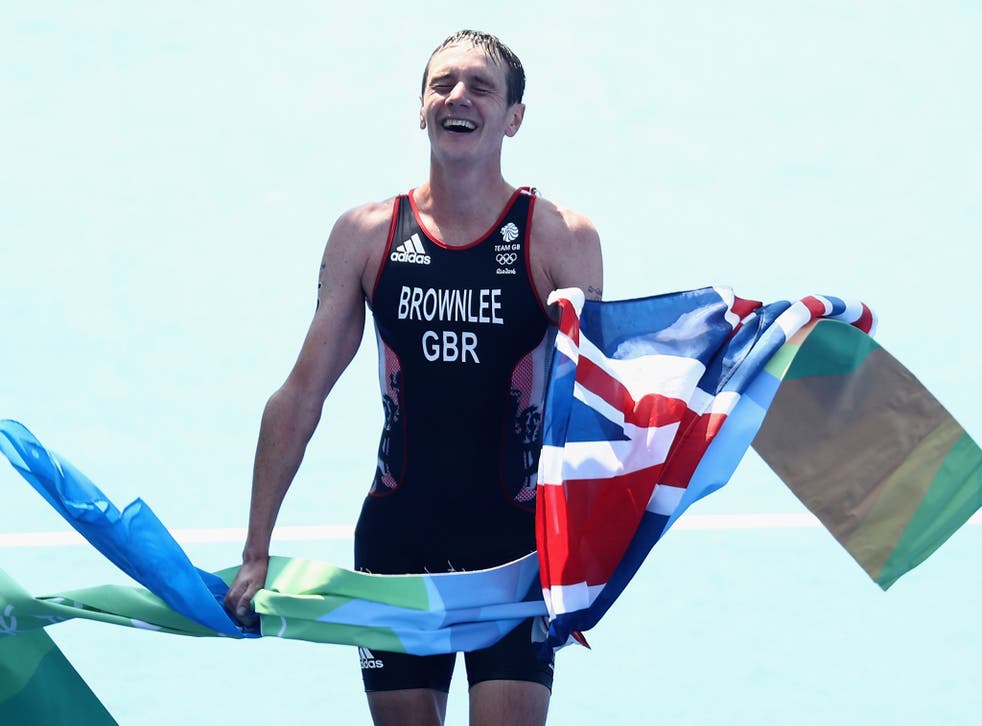 Alistair Brownlee has becoming the latest British athlete to have his medical documents made public by hackers Fancy Bears.
The double Olympic triathlon gold medallist's files revealed he was given a therapeutic use exception (TUE) for the drug acetazolamide, usually used to help treat glaucoma and altitude sickness.
The drug is on the World Anti-Doping Agency's (WADA) banned list and the data reveals Brownlee used it as treatment for his altitude sickness on October 10, 2013 and October 11, 2013.
His TUE was authorised by UK Anti-Doping and the triathlete was unconcerned about his data being revealed last week ahead of the Fancy Bears leak on Monday.
"I've got one thing for when I climbed Kilimanjaro so we're not particularly worried about it, if it comes out it comes out," he said.
"It's exceptionally worrying that they can get into that situation and access private medical records."
Alistair Brownlee helps brother Jonny across finish line
He added on Monday after the leak, via Twitter: "Slightly embarrassing that someone as fit as me suffered from altitude sickness but thankfully Jonny Brownlee was there to carry me."
British Triathlon also issued a statement in response to the leak: "Alistair Brownlee was granted his only TUE for treatment of altitude sickness in whilst climbing Kilimanjaro in October 2013. This was an out of competition trek after the triathlon season had finished.
"Let's be very clear; athletes who have a TUE on their record have followed the rules based on a specific medical requirement.
"We can say with absolute confidence that our athletes have nothing to hide. This attack on the integrity of athletes is shocking. We strongly condemn actions of this nature and continue to be in close contact with UKAD and Wada in regards to this matter."
Join our new commenting forum
Join thought-provoking conversations, follow other Independent readers and see their replies