Drug cheats are pushing the boundaries in athletics
New season starts amid flurry of failed tests – notably in Russia, who will host World Championships
Drug cheats are pushing the boundaries in athletics

Show all 2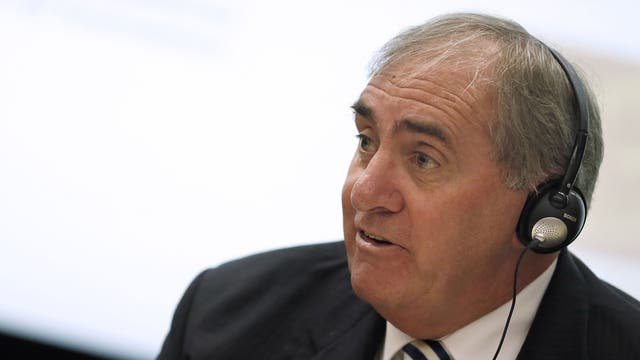 The international outdoor athletics season kicks off in Doha on Friday with the first Diamond League meeting of 2013. But a litany of failed drugs tests has acted as an unwanted precursor, with Russia's Yelena Arzhakova and Darya Pischalnikova the most recent high-profile athletes to be handed bans.
On Friday, Turkey's Asli Cakir Alptekin, the women's 1500m Olympic champion, was charged with a doping offence and faces a lifetime ban. She was banned in 2004 for failing a drugs test.
It led the British 800m runner Lynsey Sharp to suggest that doping in athletics was "a huge problem", adding: "There's a lot of people being caught but it's nothing compared to the amount of people getting away with it."
There are currently 240 men and women who are banned from athletics, from 52 countries and, as our world map shows, there are some countries where bans are markedly more common than others.
Spotlight on the top five
India: 51 banned athletes
There is major concern that using prohibited substances in athletics is widespread at every level after 11 athletes were caught doping at the 2012 National Schools Championships.
India is far from an athletics powerhouse, but claimed 4 x 400m relay gold when Delhi hosted the Commonwealth Games in 2010. Since then, three of that winning quartet have failed drugs tests.
Indian athletes have tried to argue against their bans, claiming they had unknowingly taken banned substances at the behest of their coaches. The Indian sports lawyer Lovely Dasgupta warned: "They don't know what they are eating or what they're just consuming. They just know the coaches have given them something and, if they don't listen to their coaches, somebody else will take their place in the team."
Russia: 38 banned
Officials from the host of this year's World Championships have stepped up their fight against doping, which has led to a virtual tsunami of failed tests.
Valentin Balakhnichyov, the president of the Russian athletics federation (VFLA), warned last month: "Don't be surprised if you hear about a few more suspensions coming our way," before adding: "It's simple arithmetic: the more you test, the more people are likely to be caught. "Together with the Russian anti-doping agency [Rusada], we do more drugs tests than any other country in the world. Last year we conducted 3,500 tests and this year we plan to do over 4,000 tests in and out of competition."
The level of failed doping tests led the UK Athletics head coach, Peter Eriksson, to call for "greater investigation" into the sport in Russia, while Britain's former long-jumper Jade Johnson said Moscow "did not deserve" to host the World Championships.
Kenya: 13 banned
John Fahey, president of the World Anti-Doping Agency (Wada), said there was a "cloud hanging over them". He said: "For some time, we have been very concerned about the accusations of doping there," going on to describe Kenya as "a location of choice for dopers".
There is no Kenyan anti-doping agency and just one laboratory for that purpose in the whole of the continent – based in South Africa.
However, David Okeyo, the secretary-general of Athletics Kenya, insisted the problem was not widespread. "As far as the cases we've come across are concerned, 90 per cent are the drugs that somebody is taking maybe to treat asthma," he said.
United States: 12 banned
The banned athletes in the US range from the sprinter Shawn Crawford, who was recently suspended for not complying with out-of-competition testing, to a 64-year-old Masters runner, Roger Wenzel, who tested positive for modafinil, a prohibited stimulant.
Last year, the United States Anti-Doping Agency (Usada) tested 488 athletes a total of 1,542 times. The unlikeliest subject was a relatively unknown long-distance runner, Dathan Ritzenhein, who was tested 21 times during 2012.
Usada were also responsible for some of the positive tests of Kenya's athletes after being asked to administer the tests at last year's Olympic trials in Eugene.
Great Britain: Four banned
Britain, 14th equal of 52 countries in which athletes are banned, is by no means exempt in terms of doping in athletics. Perhaps the most high-profile case is that of the shot-putter Carl Fletcher, who at the end of 2011 was handed a four-year suspension and sentenced to nine months in prison for supplying a number of anabolic steroids.
The other three banned athletes are sprinter Bernice Wilson (four-year ban after testing positive for anabolic steroids), javelin thrower and coach Ian Burns (four-year ban for possession of multiple substances), and shot-putter Mark Edwards (three years after testing positive for testosterone and clostebol).
Join our new commenting forum
Join thought-provoking conversations, follow other Independent readers and see their replies