Hannah England on the World Championships 2013: It's no crying shame to be fourth in the world – and it's given me a goal
Keeping track: It was a bit of a sight with me in tears and Perri in a wheelchair!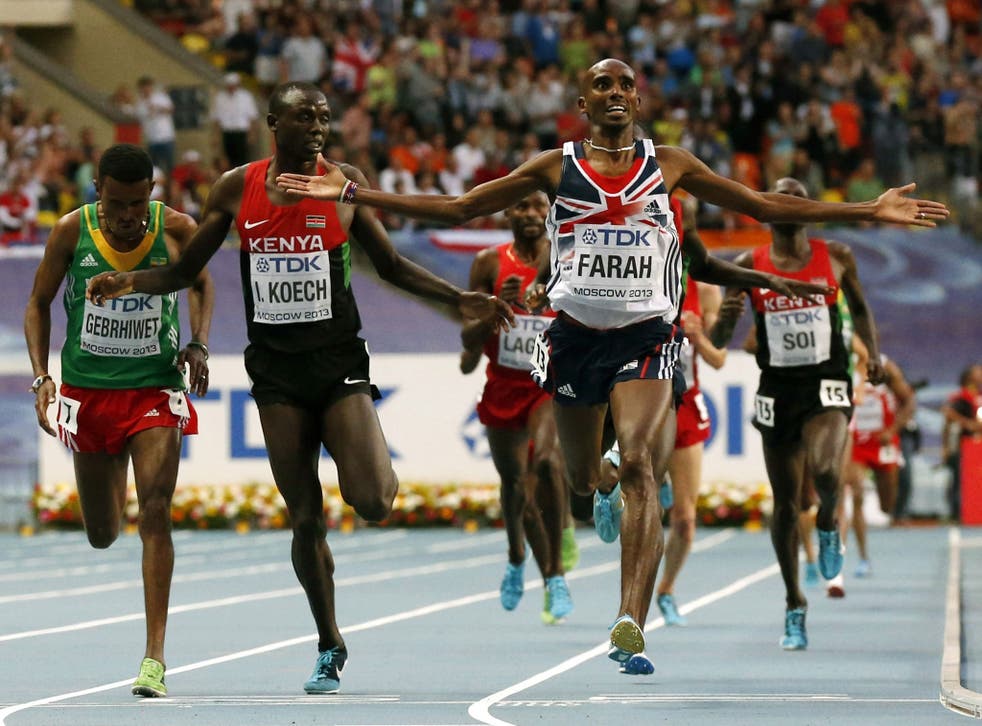 I left the track in tears after my 1500m final but by the following morning I'd had a chance to look back and think fourth in the world is actually pretty bloody good.
The girls that finished in front of me were seven, five and three seconds a lap quicker than me in a flat-out 1500m this season so, on paper, I probably had no right to beat them in a World Championships final. I now just have to work out how to make up that time, how to beat them. That's the goal.
You can look at how things stand and think "that's quite depressing" or you can look at where you are against where you want to be and use that as a motivating factor for the rest of the season.
I still have six or seven races to do. It's a great part of the year as you're just running without stress, plus I am already thinking a bit about next year.
I'm not quite sure why the tears flowed the other night. It was just seeing those three girls going on that lap of honour, combined with everything I'd been through with the Achilles injury the previous year. I snapped out of it when I suddenly thought to myself, "You don't want to be the girl crying in anti-doping, do you?" Actually, it was a bit of a sight there, with me crying and Perri Shakes-Drayton in a wheelchair!
By the time I spoke to my coach Bud and my husband Luke, I was OK, both of them telling me I'd run a great race, that fourth in the world was something to be proud of. I truly believe that now, on reflection.
It's been a great championships for the team, Mo Farah and Christine Ohuruogu in particular. Mo is just an unbelievable athlete. I don't think I know anyone who works harder, or for that matter anyone that deserves those gold medals as much.
I've seen him in England, Kenya and in Moscow and it's always the same – just sleep, eat and train. He's very much taken on the Ethiopian and Kenyan way of doing things and it's had the results.
Seeing the way he's gone about it is a real motivating factor, showing what can be achieved from being fourth in the world – which is where I am right now.
Join our new commenting forum
Join thought-provoking conversations, follow other Independent readers and see their replies