Inside Lines: Sebastian Coe will have a job on his hands to dispel drugs taint
COLUMN: IAAF presidential candidate must be wondering if there is hope for the sport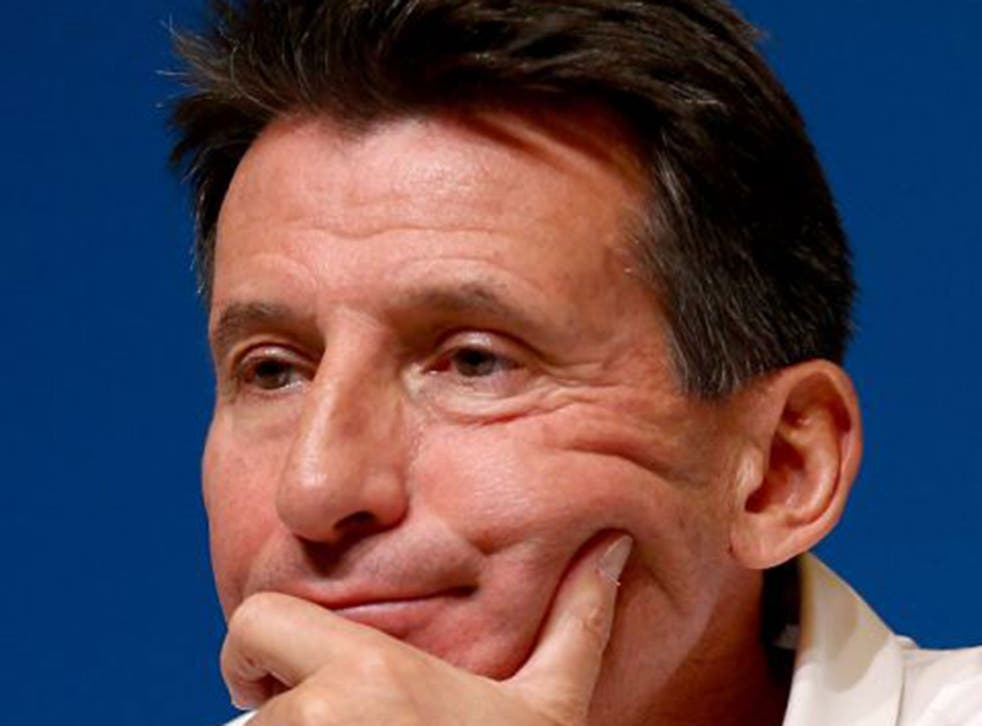 Twenty years ago, Sebastian Coe was sitting at Victoria's Centennial Stadium, the track-and-field venue for the 1994 Commonwealth Games in Canada, when news came through that Diane Modahl, a British athlete who seemed to epitomise all that was good in the sport, had failed a drugs test and was being sent home.
Visibly shocked, Coe sighed: "If Diane Modahl is on drugs then there is no hope for athletics."
As it happened, Modahl, then the 28-year-old reigning Commonwealth Games 800m champion, was exonerated after a lengthy appeal process. It transpired there had been serious flaws in the testing procedure. No doubt Lord Coe has a disquieting sense of déjà vu as the approaching tsunami of shame which threatens to swamp his sport might embrace a Brit of even greater stature than Modahl.
If the name being bandied around (and lawyers have moved swiftly to ensure it is not made public) as the alleged miscreant in a blood-doping scandal really is culpable then Coe must again be wondering if there is any hope for his sport.
Since declaring his candidacy for the presidency of the IAAF next year, Coe has spent much of his time trying to dispel the worldwide conception that top-level success in athletics is determined more by the syringe than the stopwatch.
Doping may appear to be rampant in Russia, as is similarly suspected in several other countries whose athletes consistently produce eyebrow-raising performances. But the suggestion that officials can be bribed to allow doped athletes to buck the system becomes the ultimate obscenity.
It is not the first time the IAAF has been embroiled in an alleged drugs cover-up. In 1987, at the world athletics championships in Rome, it was rumoured an international superstar had failed a test but that the urine sample was poured away on the orders of the then IAAF president, the late Dr Primo Nebiolo, because he wanted a "clean championships". Deja vu? More like plus ça change.
Bach shows bite
Few outside the Olympic movement had heard of Dr Thomas Bach before he became president of the IOC a year ago. But the 60-year-old German lawyer has pushed through a series of reforms, including greater equality and anti-homophobia measures.Moreover, he has forced Sepp Blatter to accept that he must stand down as an IOC member on his 80th birthday in 2016, to the Fifa boss's chagrin.
Eddie lands on his feet
Among sports-related movies in the pipeline is one on Eddie "The Eagle" Edwards, the ski-jumping Cheltenham plasterer who soared (well a little) in the 1988 Winter Olympics. Edwards tells us his choice to play him is Rupert Grint, star of the 2012 film Into The White, which seems appropriate.
a.hubbard@independent.co.uk
Join our new commenting forum
Join thought-provoking conversations, follow other Independent readers and see their replies