London Marathon 2014: What is the race route?
The 34th London Marathon takes place this Sunday, with thousands of runners set to test their legs over the 26.2 mile course. Here is our guide to the race's route.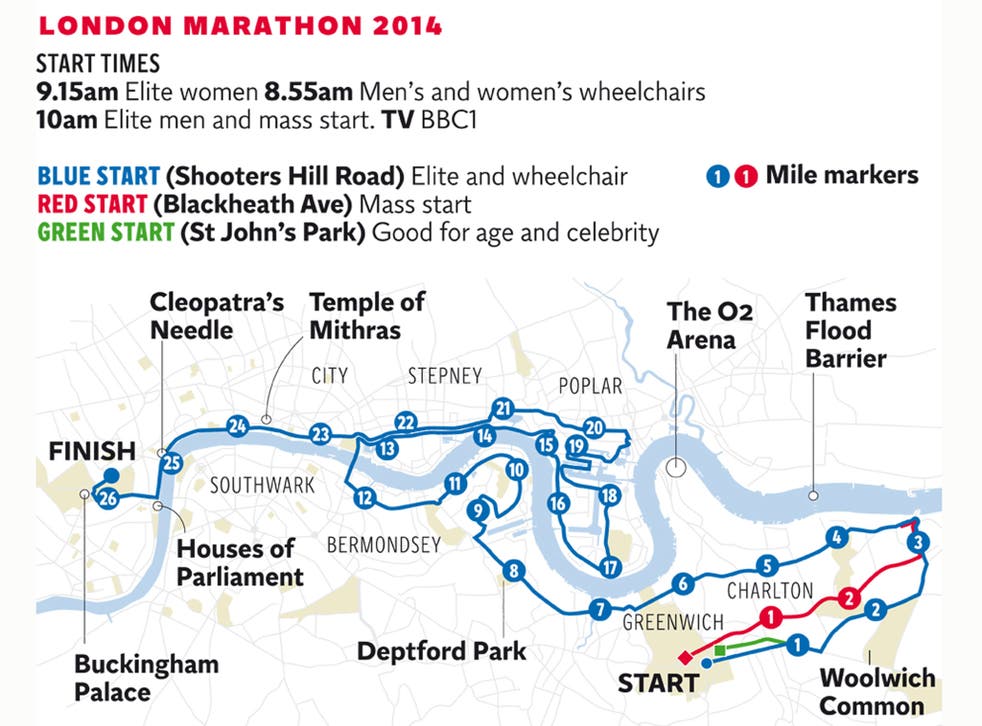 The race begins in Greenwich, with the route taking runners past Woolwich Common. After four miles, participants go close by the Thames Flood Barrier on their way to Charlton - the five-mile mark.
Click the map above to enlarge.
The course then goes back to Greenwich, past the Cutty Sark, and up through Deptford Park, Rotherhithe and Bermondsey.
After around 12 miles, runners cross Tower Bridge and reach The Highway, where they reach the halfway mark.
From there, those taking part run east along the Thames through Shadwell before going round the Isle of Dogs at 17 miles.
Mile 18 brings close-up views of Canary Wharf with those taking part then passing Poplar en route back west.
They go past The Highway again at mile 22 and run along Embankment via Blackfriars with the race reaching its final stages.
Running along the river, runners take in sights including Big Ben and the London Eye before they go up the Mall and finish in front of Buckingham Palace.
Join our new commenting forum
Join thought-provoking conversations, follow other Independent readers and see their replies